Hari Raya Nyepi:
Bali's Day of Silence
Imagine Nyepi in Bali.
Picture South-East Asia. Motorbikes vie against big smoking diesel busses for space. The scream of mechanics' tools and the barking of road-running dogs are overpowered only when you weave far into the depths of a market and the lowing of a fresh butchery or the spurious promises of top quality or specialpriceforyoumyfriend take first billing.
Now strip that all away. No traffic, no work, no commerce, no play. Not a soul on the streets, not a car on the roads, not even a single airplane landing at Denpasar airport (which, on any other average day, sees about thirty-three thousand traveling souls).
Nyepi is a day of reflection, and the sound of Nyepi is the sound of silence. No talking, no eating. No traveling, no working. No entertainment, fun, or distractions at all.
The day before Nyepi, however, is chaos.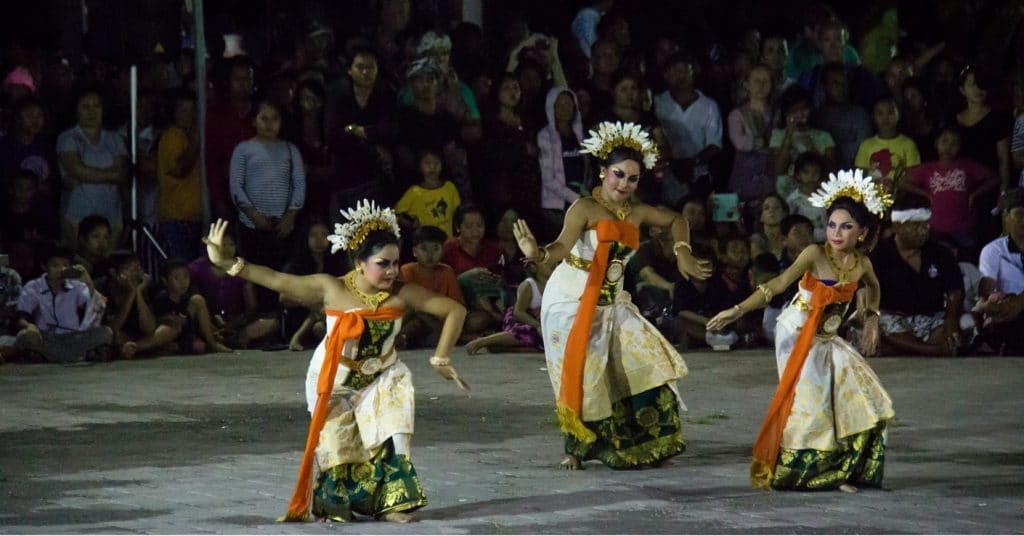 There are girls in traditional Balinese costumes, that's true, dancing traditional Balinese dances. But that's the least of it. Where Nyepi is a day of holy silence, the day preceding (the Bhuta Yajna) is a day of hell on the streets; of demons on parade through the towns and village of Bali as they march slowly towards their own consumption by holy fire.
It's also one hell of a party.