Istanbul's Hagia Sophia: An 80 Year Anniversary
I'll level with you for a moment. Lonely Planet and every other tourist guide out there would have you believe that the moment you step into the Hagia Sophia, your life will change. Angels will sing and the sky will shine and you will never be the same again. This is not entirely true, perhaps, but only misses the mark by the tiniest of margins. Aside from the ambience and architectural significance, one of the things that makes visiting the Hagia Sophia so fascinating is the wealth of iconography scattered throughout.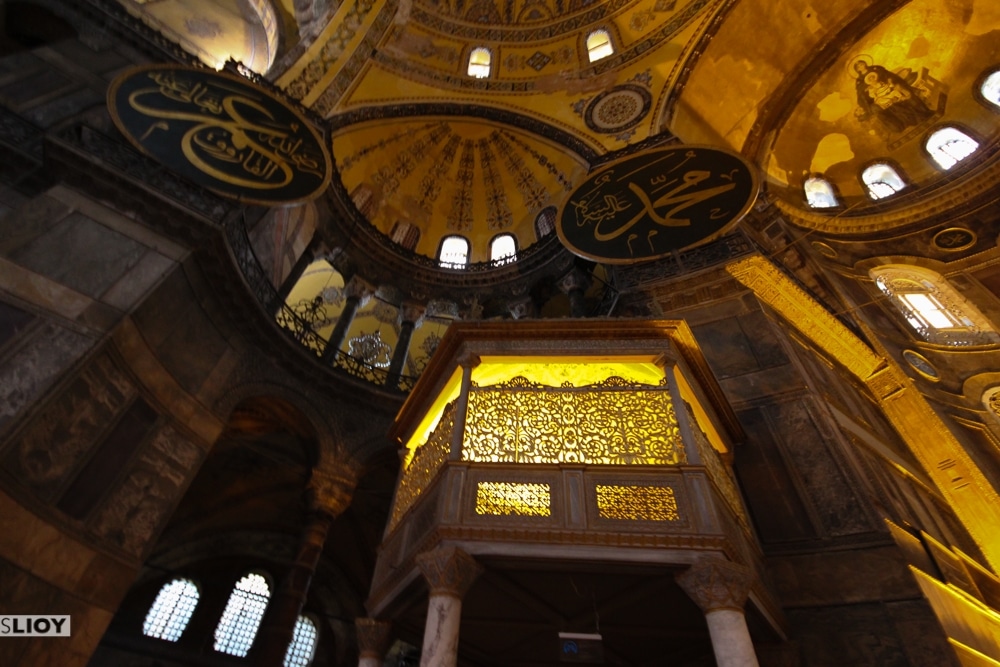 The Hagia Sophia has a long and twisted history, you see: built as a Greek Orthodox basilica devoted to Holy ("Aya") Wisdom ("Sofia") and from which period it still keeps its name. When completed in 537 is was the largest cathedral in the world, and it would keep that honor for over 100 years (even if not technically a Christian cathedral for that whole period). It served the Orthodox Church as their patriarchal seat, spent around 60 years as a Roman Catholic cathedral, and nearly 500 years as a mosque with the fall of Constantinople to the Ottomans in 1453. That mix of histories, this melange of religions that have occupied the space over the centuries, is a major part of why I can wander through here so many times on so many days and still marvel over how   Christian mosaics and Arabic calligraphy and Greek urns that lie at every turn interplay with the mix of light and shadow and sound in such a sacred space.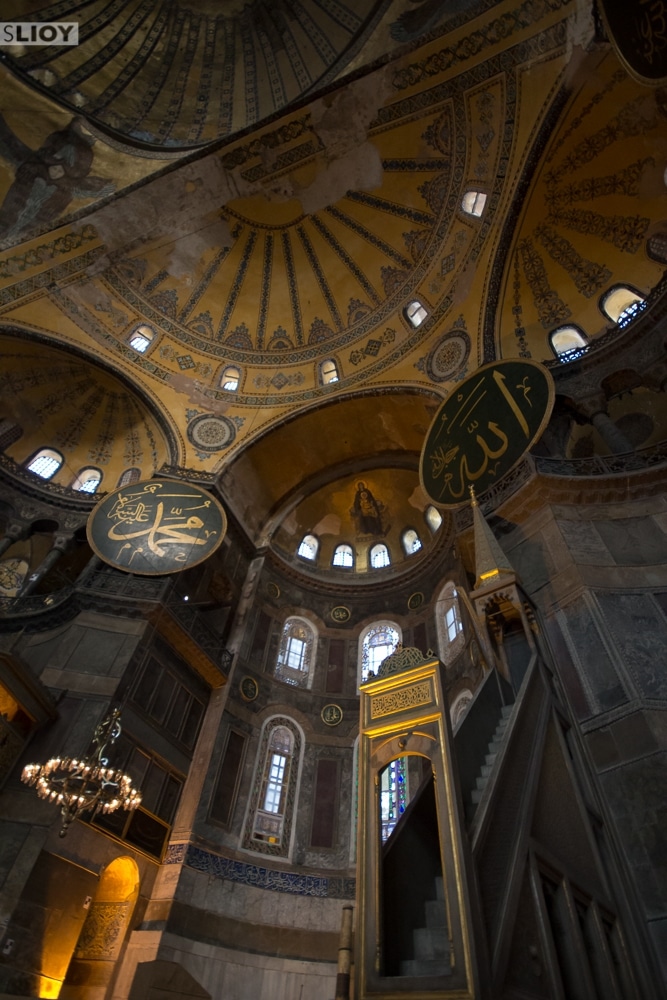 Despite being nearly 1400 years old at that point, it was only in 1935 that the Hagia Sophia was secularized and became a catholic (small c) site in which religious activity is forbidden. By declaration of Ataturk, man of many admirers and founder of the modern Turkish state, the Hagia Sophia was opened as a public museum on February 1, 1935 – 80 years ago today.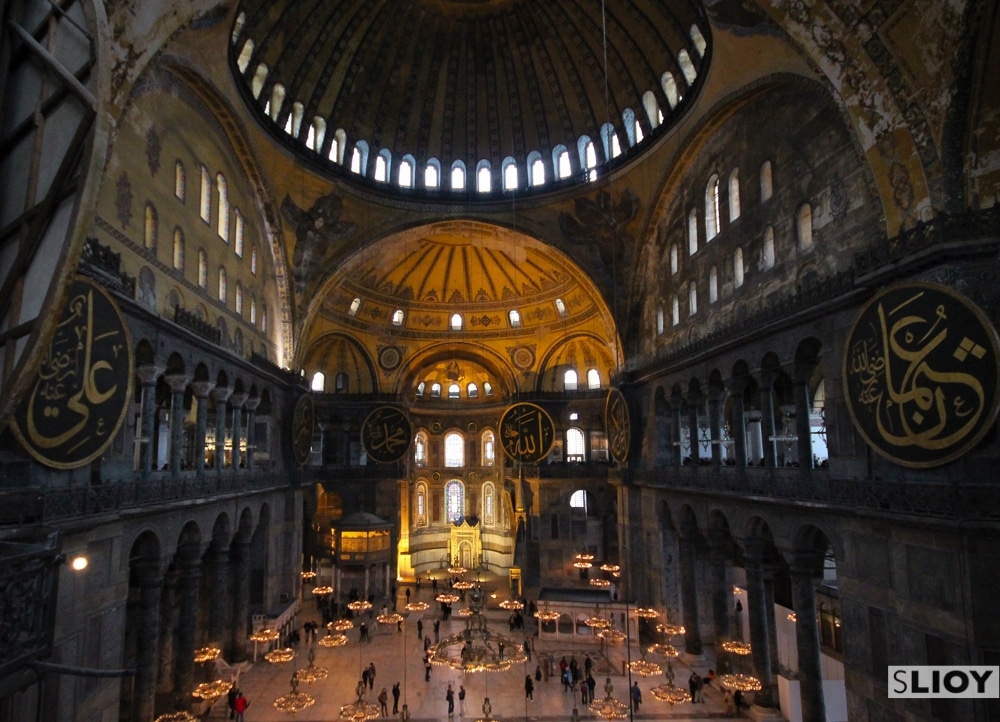 Public it is: this is the second-most popular museum in the entire country and one of the most consistently busy places I've ever been to. It isn't unusual, when walking through the Hippodrome Square around midday or early afternoon, to see a line of people that stretches waaaaaaaay out of the gate waiting to enter. And yet despite that popularity, despite the crowds, despite the resounding clamor that echoes from apse and altar and archway to the cathedral ceilings and back? There are also moments of great beauty to be found.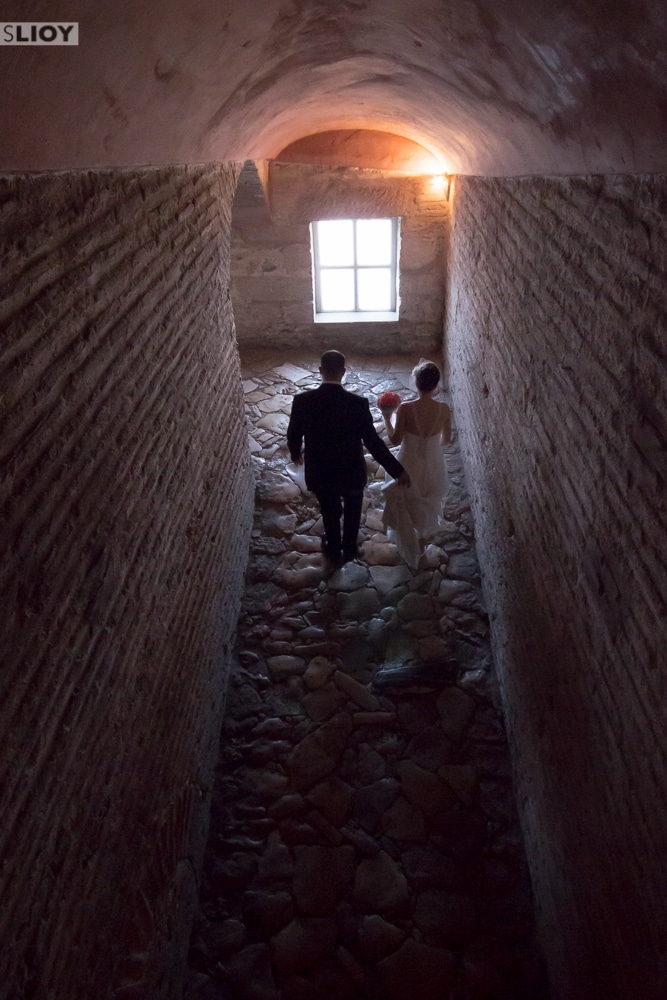 I've seen so many people walk into the Hagia Sophia for the first time – and so many that have that sort of 'guidebook moment' that takes their breath away and no matter what you say, no matter what comment you make to try and describe the place, the words fall flat compared to the visual plentitude.
(I've also used the building as a backdrop for a travel-themed engagement photo shoot [which is a thing that I do] and, while perhaps self-serving, I definitely thought it was an appropriate use of the space.)
Despite the universal cultural value, the massive public appeal, and the richly diverse nature that for 80 years has been made available to the breadth of the world's religious communities – this status may change in the near future. Recep Tayyip Erdogan, the Turkish President that makes the western news so often these days, was rumored to have made some noise about officially converting the structure back into a mosque just before elections in 2014. This may sound like political posturing, but similar steps were taken in Iznik in 2011 and in Trabzon in 2012 to convert churches-turned-mosques-turned-museums back into places of worship. The government has for now no formally announced plans to carry through such a conversion at the Hagia Sophia, however, so today's 80 years of open public access will hopefully continue for the same or more.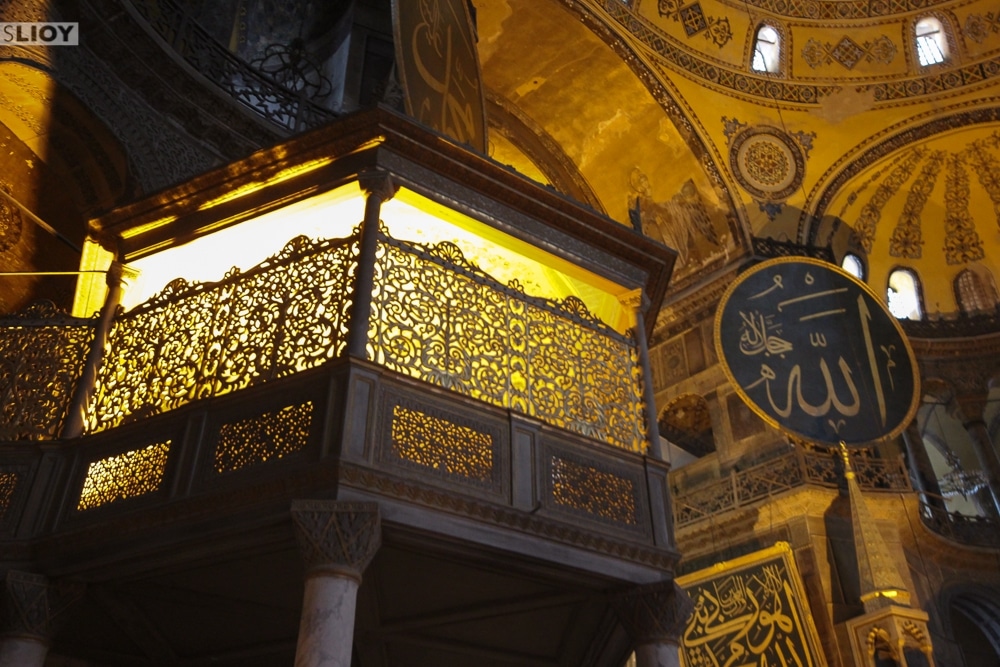 Regardless of religious background, this is really one of those uber-popular tourist sites that I encourage any visitor to Istanbul to visit. It isn't at all "off the beaten track" or "adventure tourism" or any of those other buzzwords that travel blogs are supposed to carry, but sticking around for a while and seeing the way visitors react to the building or how the light moves across the mosaics as afternoon wears on should be a highlight for any traveler visiting Istanbul. This is, after all, the pinnacle of Byzantine architecture and one of the most splendid religious constructions in all of human history. Added to the fact that it transcends several of the world's greatest empires and nearly 1500 years of history? Well, to not visit would be… un Wise.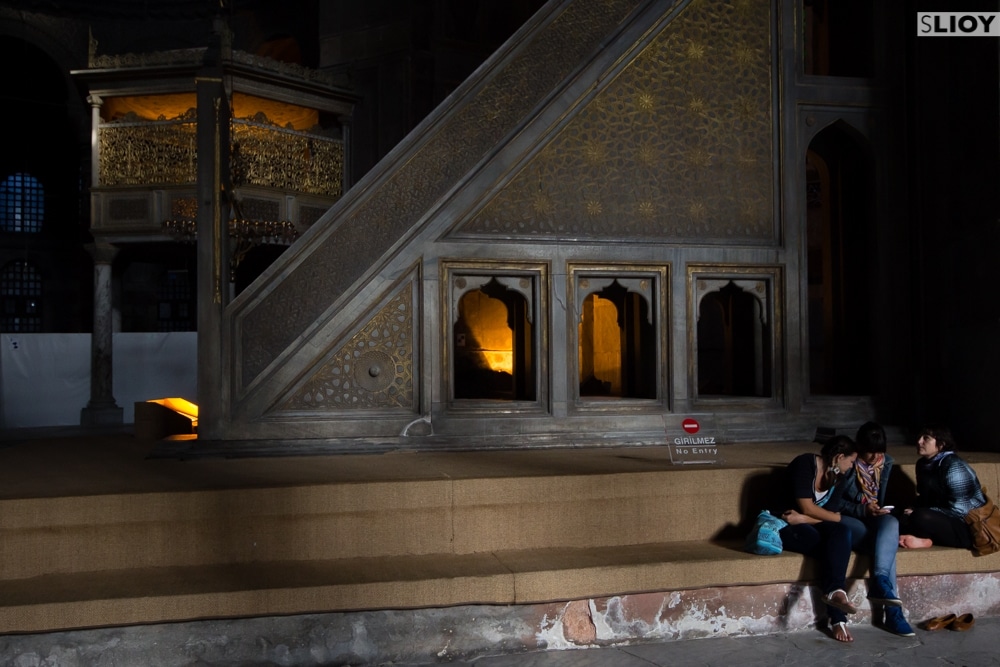 Essential Info

Cost:  30TL. If you're going during the busy season, you can buy them online and skip most of the wait to enter. If you're committed to visiting most of the major tourist sites in Istanbul, the Museum Pass (85TL) works out to be cheaper.

Audio Guide: 20TL. I've never checked it out, having been there with a live guide often enough, but if you're deeply interested in the history and especially that of the mosaics inside this is probably a good value for you.

Hours: Tuesday – Sunday; 9:00 – 17:00, till 19:00 in summer. Throughout the year, ticket sales cease one hour before the museum closes.

More Information: See the official museum website, but know that it isn't particularly useful or informative.
---
I've been to Istanbul (and the Hagia Sophia) a ton of times, often while working as a photographer with GetYourGuide. A number of these, including the Istanbul Classics tour and Hippodrome Walking Tour, have visited the Hagia Sophia and you can see some of my photos on their booking pages. While these can be a decent choice if you want a guide for the Sultanahmet area, I would suggest doing the Hagia Sophia solo and instead looking towards the Hidden Istanbul or Dinner with a Local Family tours for a more unique experience if you're after something organized.
Looking for somewhere to stay in Istanbul? I usually stay in the Sultanahmet district near the Hagia Sophia and Blue Mosque, either at the Agora Guesthouse for comfort (both dorms and private rooms) or the Antique Hostel for cheapness.