Baku strikes me as the kind of place that Dubai was probably like before they really got going with all the development and superscrapers. Even the lingua franca seemed to be English, despite the former Soviet influence.
To be honest I didn't really like the place, but that might be a reflection on my experience of Azerbaijan as a whole more than Baku in particular.
The place is largely an oil-money town, and it shows. In the city center, the Old Town area (basically a fortress-town just in from the coast) has been renovated and restored to the point that it looks visually appealing and at the same time still feels somewhat historic underneath the shiny new paint.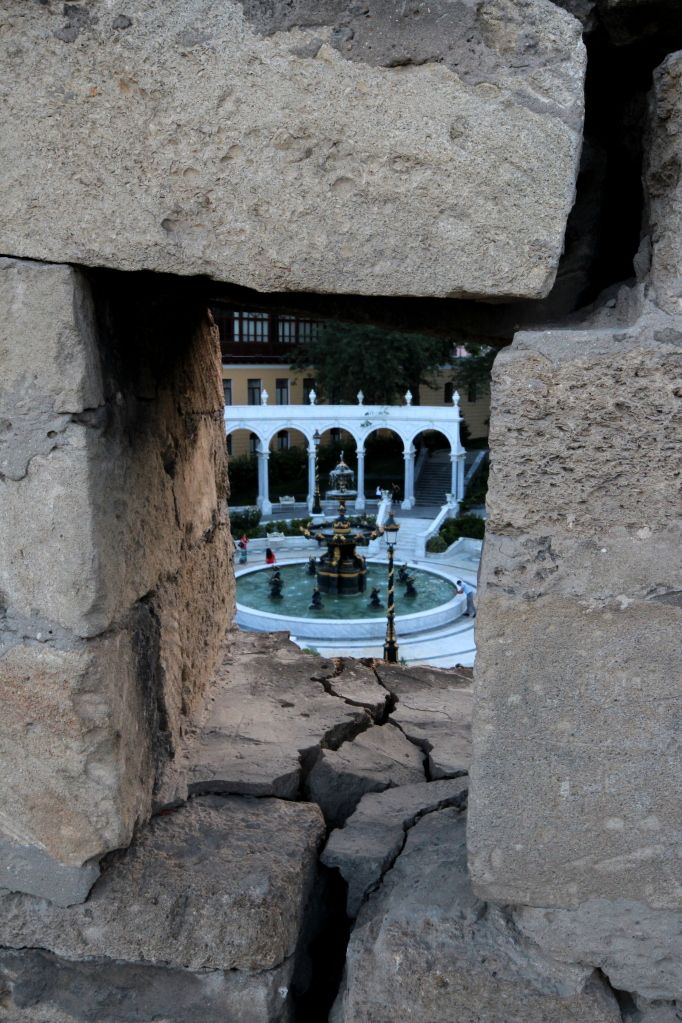 Outside of the center, on the outskirts of town, much of what the tourist sees focuses on shipping and oil. The "James Bond Oilfield" featured (apparently, I haven't actually checked this out) in The World is Not Enough.
There was also a pretty sizeable shipyard, and while the Caspian is pretty large there are no outlets to oceans and to my knowledge nobody has bothered to dig a channel to the Black Sea. Where, then, are these boats going? Is it just for the ferry between Baku and Turkmenistan?
Perhaps I was just so tired of being spat on (no, not literally) by the rest of Azerbaijan that by the time I got to Baku I was just burnt out on the country and unable to enjoy its capital. I can't think of anything I particularly disliked about the city, but of course the opposite is true as well. Perhaps my favorite moments in the city were the nights spent sitting on the Corniche having a beer and chatting with the people I was traveling with.
They can't all be favorite cities, though, can they?