Bishkek's Kyrgyzstan State Museum of Fine Arts
In an assuming building on a busy Sovietskaya, opposite the beautiful Bishkek Opera and Ballet Theatre, is one of the (actually very few) proper tourist sites in the Kyrgyz capital: the State Museum of Fine Arts.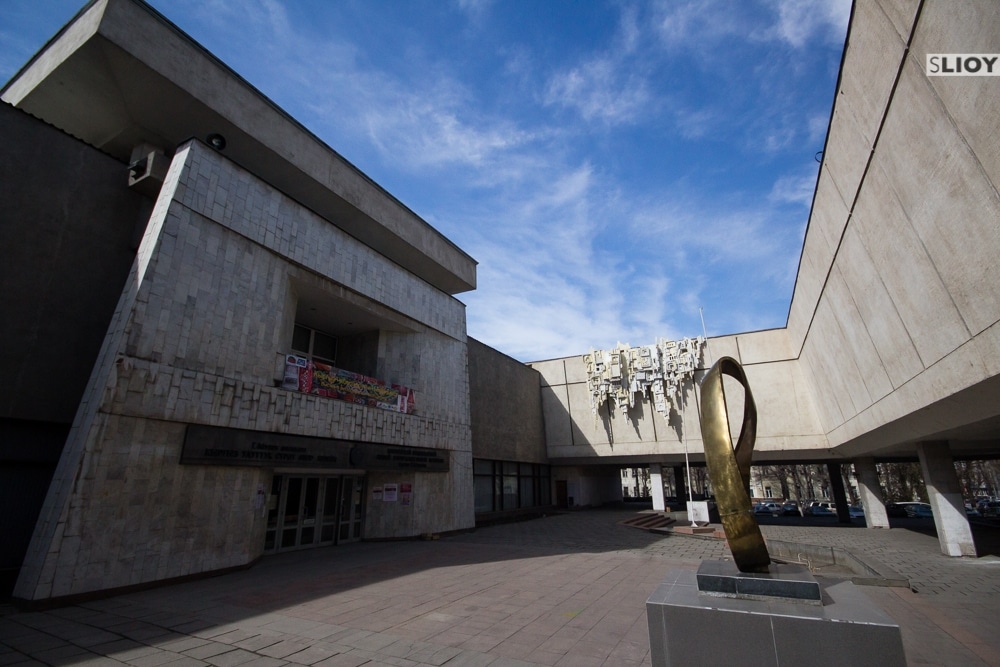 Though the presentation is not always top class, the various exhibitions on both Kyrgyz folk and applied art and Russian/Soviet era art are well worth the small price of admission and the time it takes to visit. The museum can be frustrating at times, with staff having even ignored requests to turn on the lights in remote halls on one of my visits, but most of those frustrations can be pinned down more to the limited operating potential of the museum/building itself rather than to any deficiencies with their collections.
Of particular interest is the progression of medium and expression and ideology of the works as you wind through the museum. Starting with traditional Shyrdak carpets and intricate jewelry (all items that would have been an important part of a girl's dowry in nomadic traditions) and progressing from there to sculpture and paintings that wander from Romantic seascapes to Socialist realism, the artwork covers a broad range of both temporal and political history. Luckily, last time we visited, there was even a volunteer docent on hand  who explained the finer points of several paintings before allowing us to wander off on our own.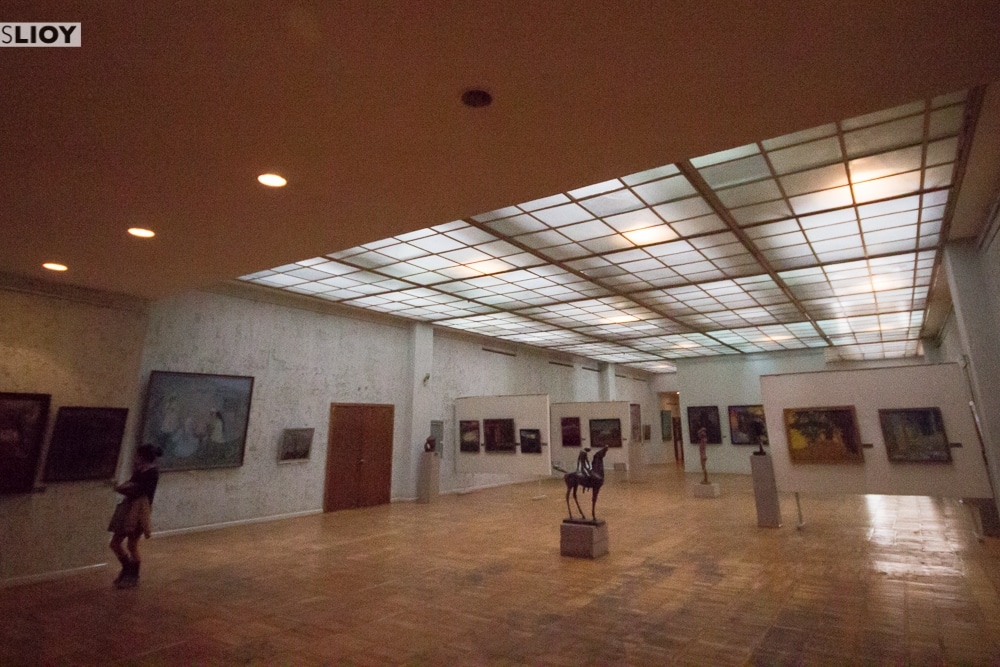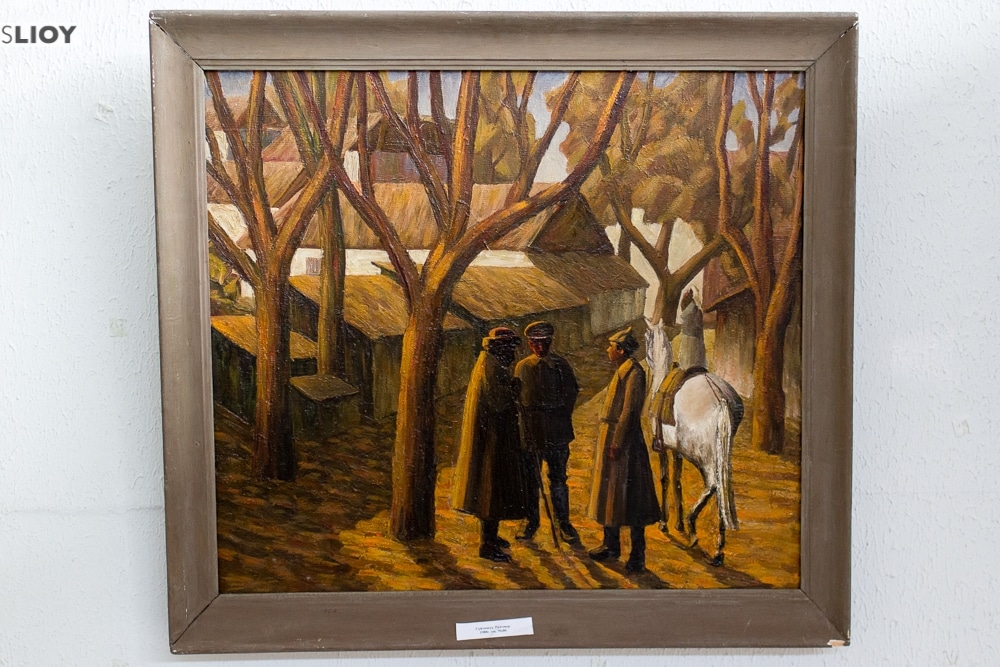 According to another local expat (whose page, by the way, you should absolutely be reading if you're based in Bishkek), the namesake of the museum Gapar Aitiev is known as "the first Kyrgyz painter" and several of his works hang in the State Museum of Fine Arts. He also, apparently,  has his own dedicated museum located in his former studio on Chokomrov/Tynstanov – something I'll have to be sure to check out soon!
 Though the permanent collection is well worth visiting as a short-term tourist in Bishkek, I find myself visiting very infrequently as a resident. With a schedule of rotating temporary exhibitions, however, I do occasionally drop by to see things like the Japanese Dolls exhibit (pictured above – sponsored by the Japanese Embassy) or the exhibition on snow leopards pictured below. Information on what and when and where things are happening can be spotty sometimes, but here and here are the first places I would suggest checking if you expect to be in Bishkek for any length of time.

Essential Info

Kyrgyzstan State Museum of Fine Arts
Address: Sovietskaya 196
(North from Chuy, directly opposite the Opera and Ballet Theatre)
Admission: 100 Som/ Students 40 Som
Guided Tour: 300 Som/ Students 150 Som
Hours: Tuesday – Sunday 10:00 – 17:00, except Friday 10:00 – 16:00
---
If you're in Kyrgyzstan as a tourist, the Hostel Inn is one of the closest cheap accommodation choices to the Kyrgyzstan State Museum of Fine Arts. Check them out – they're also one of the cheapest city center accommodation options I know of. If you're looking more upmarket, the Hyatt is just next door. 
Also be sure to check out my guide to Exploring Bishkek on a Budget for ideas on other things to do while you're in town.