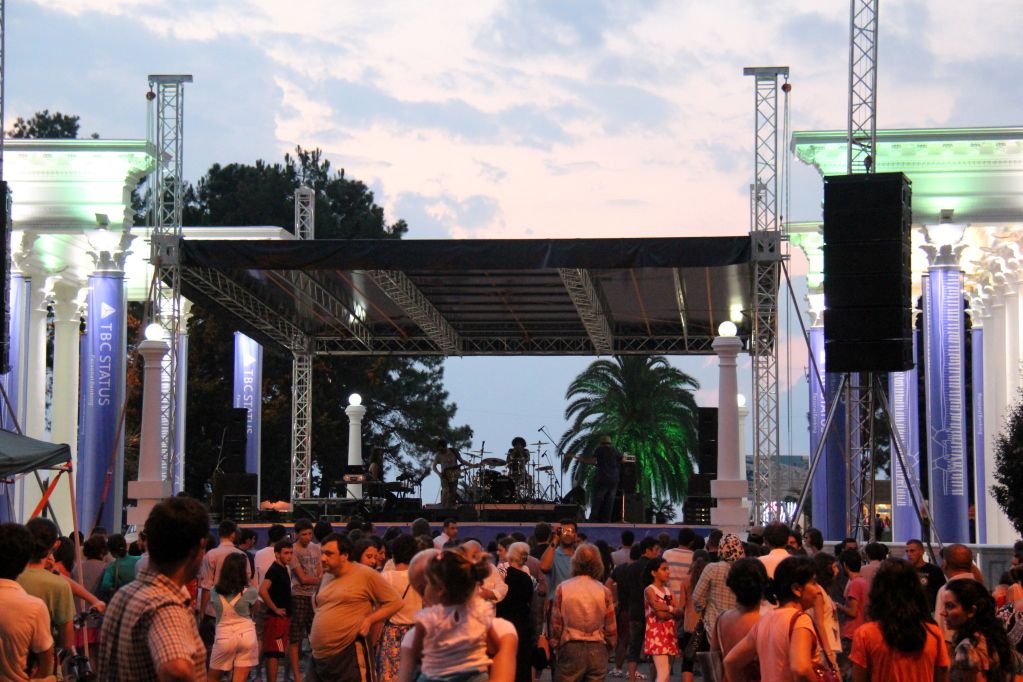 In what seems to be an awesome and ongoing theme in my travels I stumbled across yet another music festival, this time in Batumi (Georgia).
Though I made it to a couple of events from the Festival, by far my favorite was Men In Brass, a German brass band that wandered the streets of Batumi attracting crowds and starting the sort of street parades that make me feel at home.
If I keep stumbling across awesome stuff like this, I might be able to travel happy forever!