In an unexpected find, especially given Freud's well known historical therapeutic usage of cocaine in Vienna, my first day of exploring the city saw a small demonstration in front of the Parliament building by Bolivians seeking recognition that coca leaves were not the same as cocaine.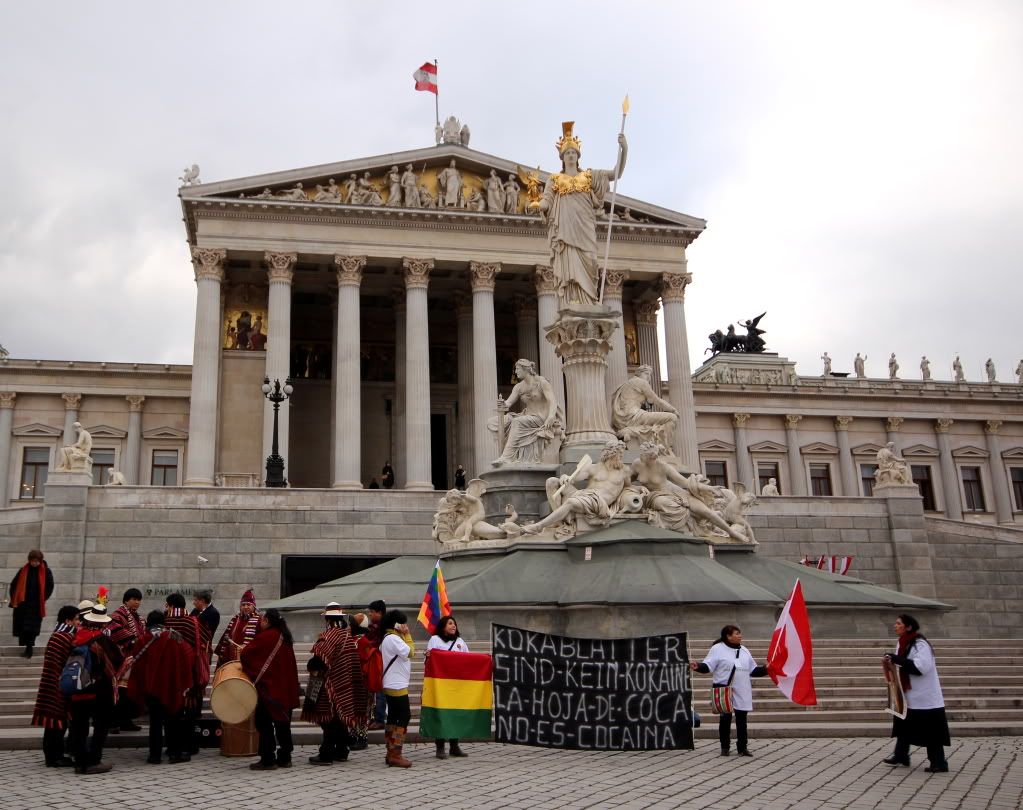 It was a splash of color and noise on an otherwise dull day, and actually drew an interested crowd as it lingered on into the evening.
In a way the costumes and the music made me excited for the first time to be in Vienna, and left me really interested to explore the rest of the city to see what other surprises it held for me.