Some of the coolest parts of Budapest seem to be those hidden underground.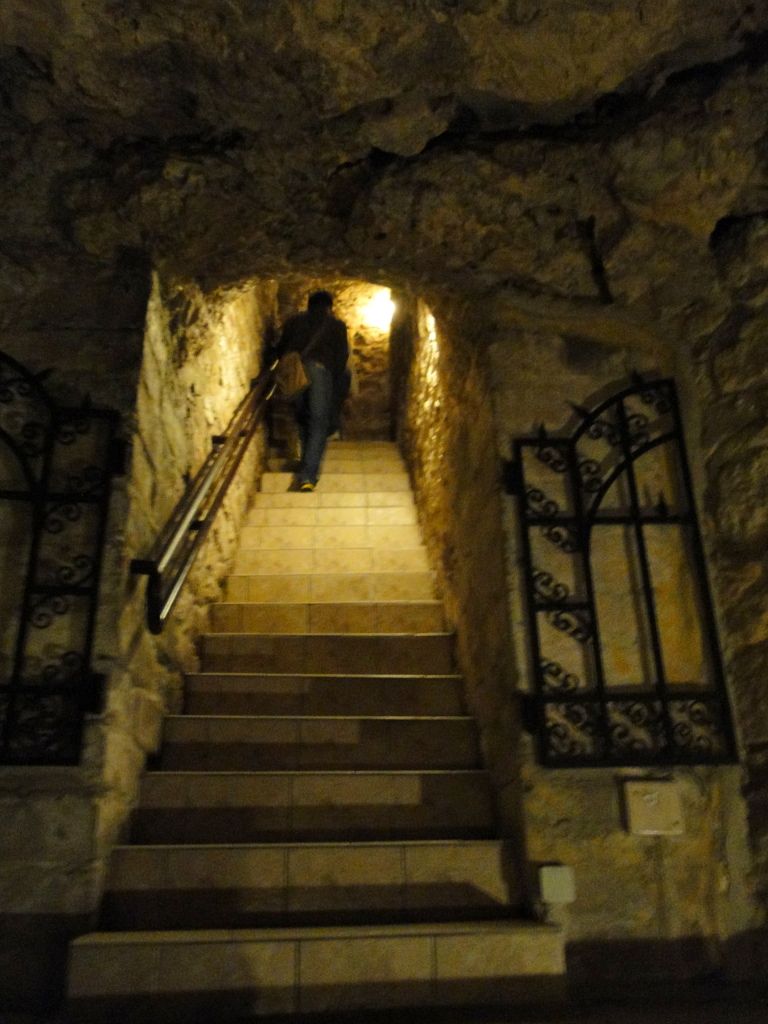 By day or early evening, the Labyrinthe on Castle Hill opens the twisting underground passages beneath the old fortress section of town to the wandering of visitors. Even better, for the last hour or two before the Labyrinthe closes they shut off the lights and let all comers wander through with only handhald kerosene lanterns for guidance.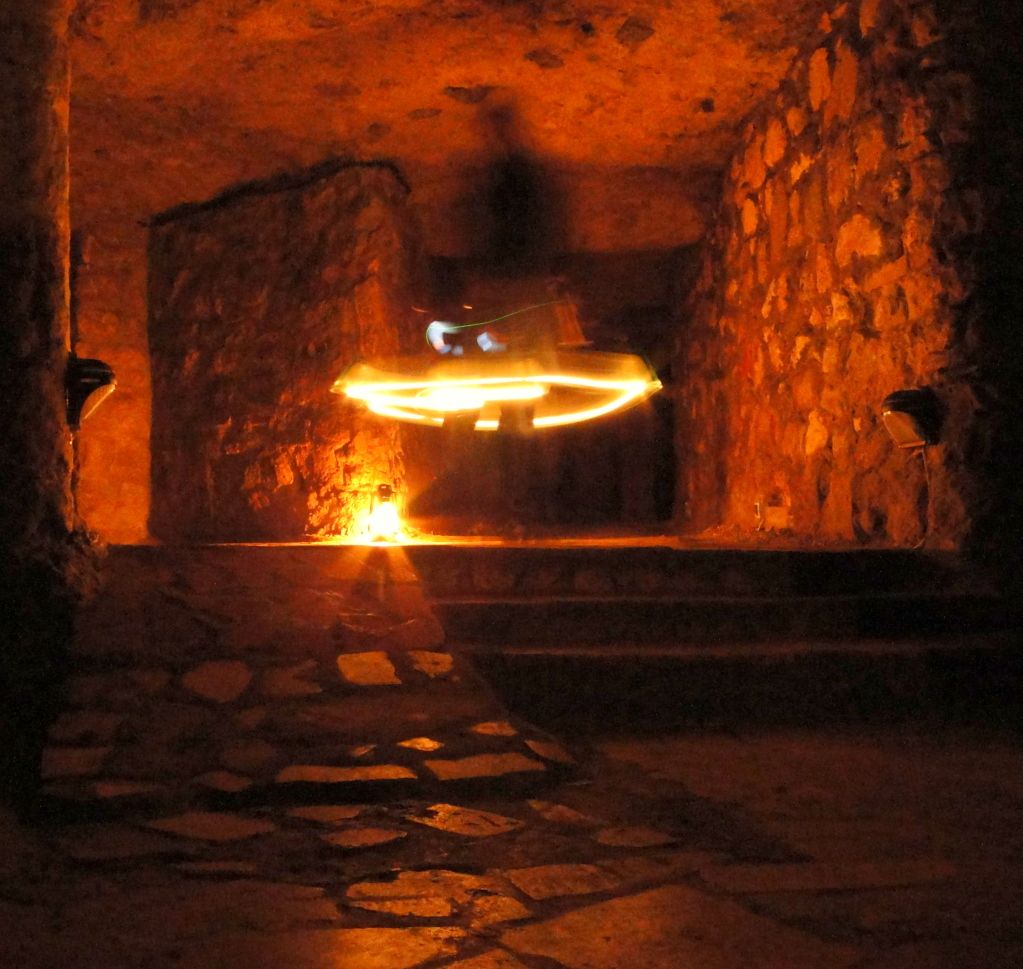 When playing the tourist gets old (or, in this case, when the whole reason you're in town is to celebrate a friend's birthday), the party scene also picks up where the light doesn't reach. Budapest is apparently relatively well known for its "ruin bars", and both of the ones we ended up at were basement affairs topped by open courtyards. The first and coolest seemed to be a converted meat-packing plant, with an underground electronica area and a mysterious upper floor blocked by bouncers.
So, perhaps the coolest part is underground, but I wonder whats in the exclusive top-level???
———–
Want to go REALLY underground? We didn't go, but there were also advertisements up in town for caving tours in Budapest that seemed cool.