Bunaken was just as much an excuse to get out of Manado for the weekend as it was a destination for diving.  After settling into a place called (aptly) Panorama and checking out the view from our hillside waterfront bungalow, we lined up two dives with the dive master and set about exploring the island.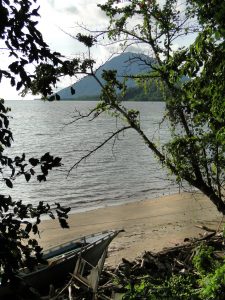 While Greg elected to check out the marine life with a set of snorkeling gear, I headed up the hill to the interior of the island.  Wandering through a village on the northern end of Bunaken, I followed what has become a pretty set policy and sought out the source of nearby loud music.  After standing around looking awkward but curious beside the church for a few minutes, the father of the birthday boy invited me in for food and to have a look around.  A brief chat over delicious chicken and rice lead to an invitation to come back a few hours later for dinner, as the party really kicked off.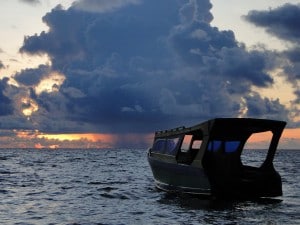 Greg and I left the party a bit early to facilitate our dives the next day.  In what was somehow a running theme throughout Sulawesi, one of the other divers had a camera and shared the pictures with us after we got back to the resort.
Happy with our stay and dreading a return to unexciting Manado, we left early the next morning to take on the Indonesian bureaucracy at the Immigration Office.