I feel like such a tourist lately.
As part of the photography jobs I've been shooting with GetYourGuide.com, much of my time in Istanbul and Athens was spent squarely in the center of the tourst hordes.
I've noticed that this has made a big difference in how much I like the pictures I've been taking. All the pictures in this post were taken from a moving open-top bus as it sped through the city.
Not only were the photos not quite as good, but the tourist bus cost WAY MORE than local busses. My ticket was paid for me, but the signs outside the bus stand advertised a price of 20 Euro per person. By comparison, a trip on Istnabul's tram or ferries or extensive bus network runs for something like 2 Turkish Lira. That's over 20x the cost for the tourist bus!
And the kicker? Not only would it be far cheaper to do the local route, but also a far more immersive experience. I seem to spend a lot of time near Karakoy (pictured above), primarily because its' on the way to a lot of places and has some of the most delicious street fod anywhere. One evening, having just walked under the bridge pictured here, I sat and chatted with a tea-dude about Obama. The next, having been tipped off by a Korean traveler in my guesthouse, we made our way to what may be the most delicious baklava in the city. And thats a very strong statement. Neither of these, though, would have happened if I'd just sat on the bus and watched the place pass by.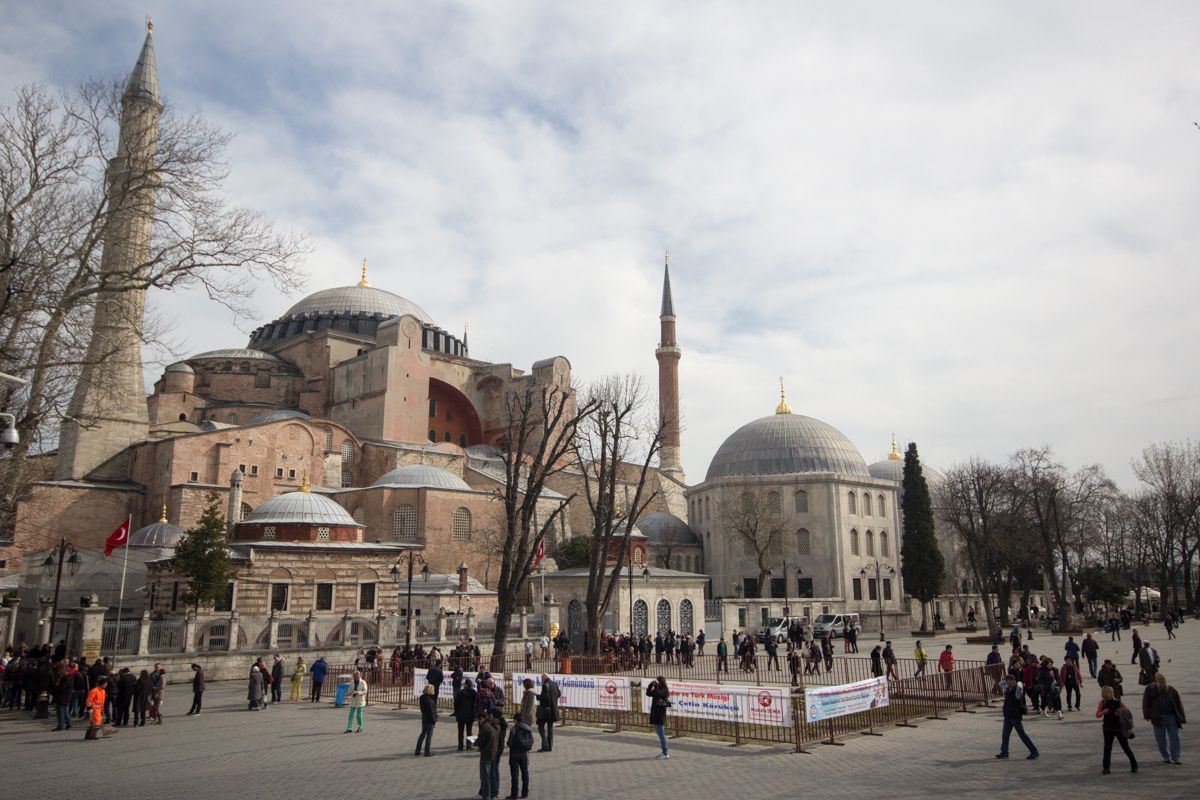 I know I'm being a little judge-y, here, and everybody's travel style is different. This bus tour, though, really reconfirmed the truth that independent and local travel is a far greater experience for me than the guided-tour route.
Not to mention the photos come out way better.
—————————-
If after reading this you're still keen to check it out, this is the Istanbul HopOn/HopOff Bus tour.