Chora Church in Istanbul: Magic and Mosaics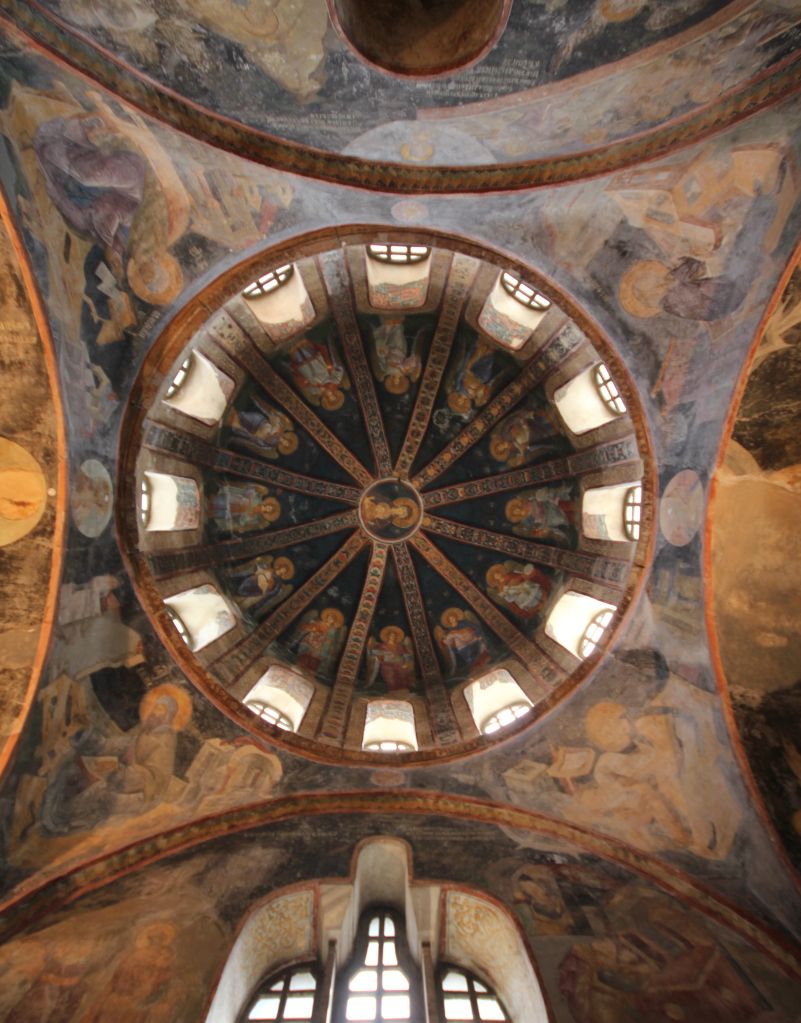 Ok, so it might not be magic.
Though it doesn't seem to get nearly the acclaim of the Sultanahmet hotspots like the Hagia Sophia or Blue Mosque, the Byzantine-era Chora Church and surrounding area make for an excellent day in Istanbul. The church nearly backs up to the old City Walls, while the odd little Istanbul Pigeon Market is only a few minutes' walk away. Afterwards, winding lanes lead down to waterfront parks full of families picnicking on nice days.
The church (turned mosque turned secular museum) itself is full of mosaics, originally created in the early 1300's. Like many of the former religious structures in Istanbul, the Chora Church is now the (Kariye) Museum, a secular space devoted to art and history rather than the religion it once served. However, this is obviously sort of difficult to divorce from the obviously religious artwork.
While not nearly as large an intimidating as some of the other religious monuments in Istanbul, Chora's art-filled interior seemed to leave most of the guests craning towards the ceiling to take in all the detailed work. I always find myself wanting to stay here for a long time to really contemplate the scenes, but I also see lots of tourists who rush in just long enough to listen to their guide and then pour right back out. So, I suppose this comes down to personal preference.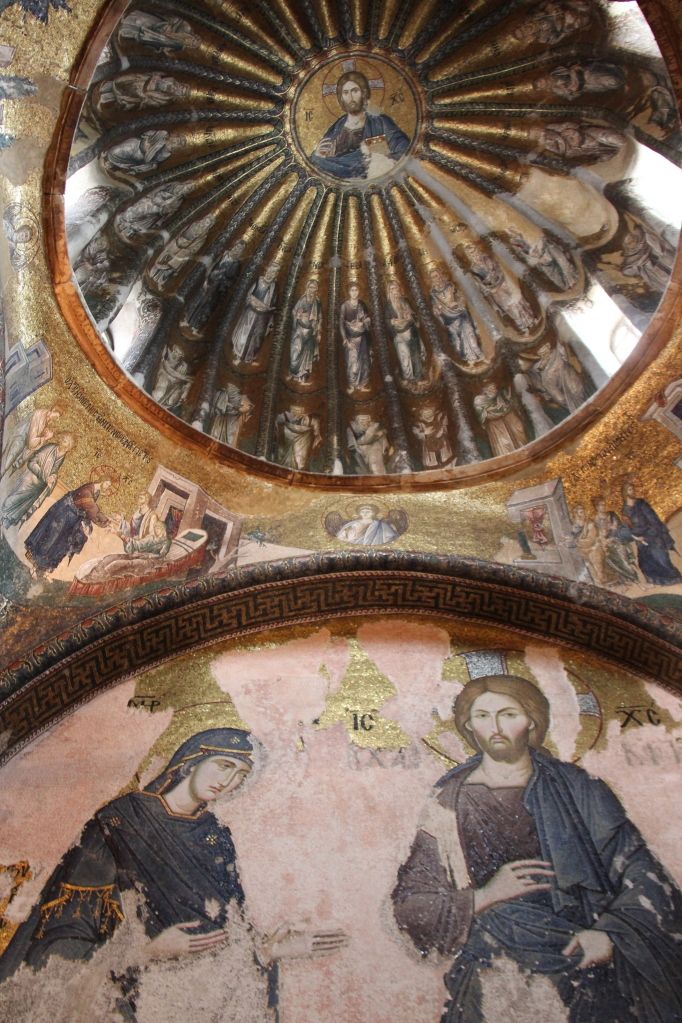 If you're comfortable navigating the public transit system, take the T1 to Topkapi and switch to the T4 for Edirnekapi. Chora Church should be about ten minutes' walk away. If that sounds like too much for you, check out a guided tour.
—-
I've been to Chora Church in Istanbul several times, both independently and while photographing professionally. GetYourGuide offers several options if you don't want to deal with the Istanbul public transit system.