I hiked out to Gokyo's 6th Lake because, after over two weeks of hard hiking, I was confident I could go there and backed where others scoffed at the audacity of the idea.
For Gokyo's Other Mountain, though, the motivation was different. I just knew. You could see, from the lines of sight and the topo grading on the map, that it would have The Perfect View down a small glacier and straight up the West Face of Mt Everest.
Perfect view indeed. Before I even got halfway up the next mountain to the north of the famous viewpoint at Gokyo Ri (just past Gokyo's 4th Lake), Everest peeked her big broad head out for a look.  The feeling was mutual, too, as I spent so much time staring at the face of Everest that I almost tripped up in deep snow more than a few times.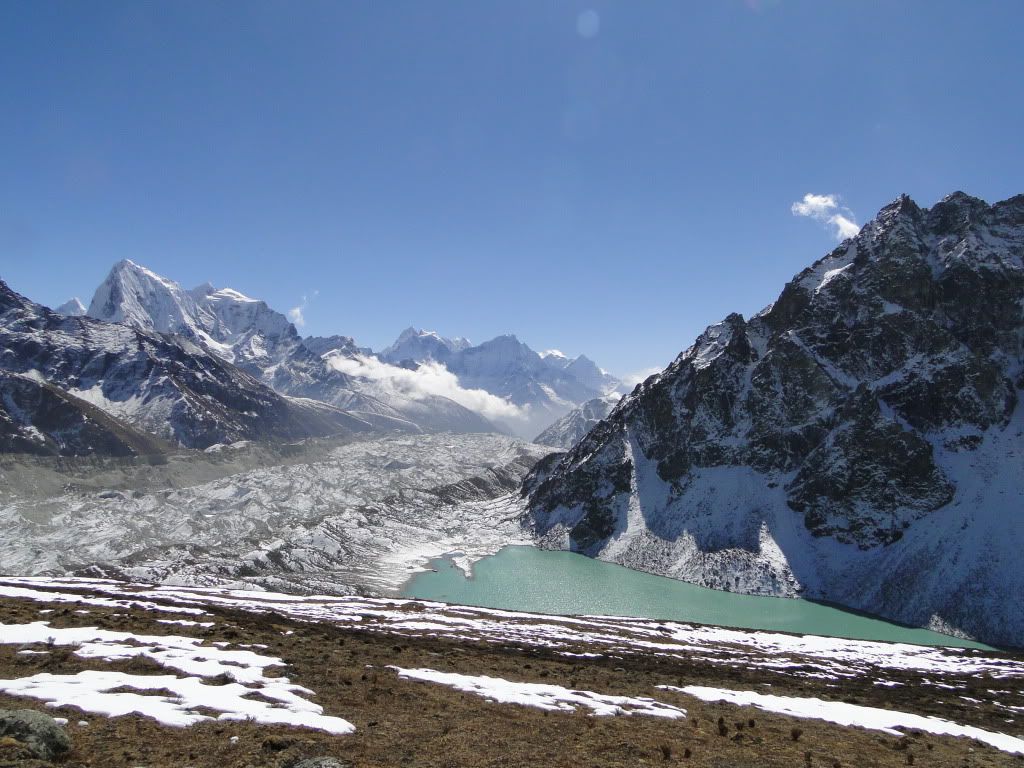 The way up started out pretty gentle, hopping between clear patches of ground and trying to avoid the snowy slush that seeped unceasingly into my summer shoes.  Eventually, though, there was no choice but to push on through the powder and hold to the "keep moving keep warm" school of thought.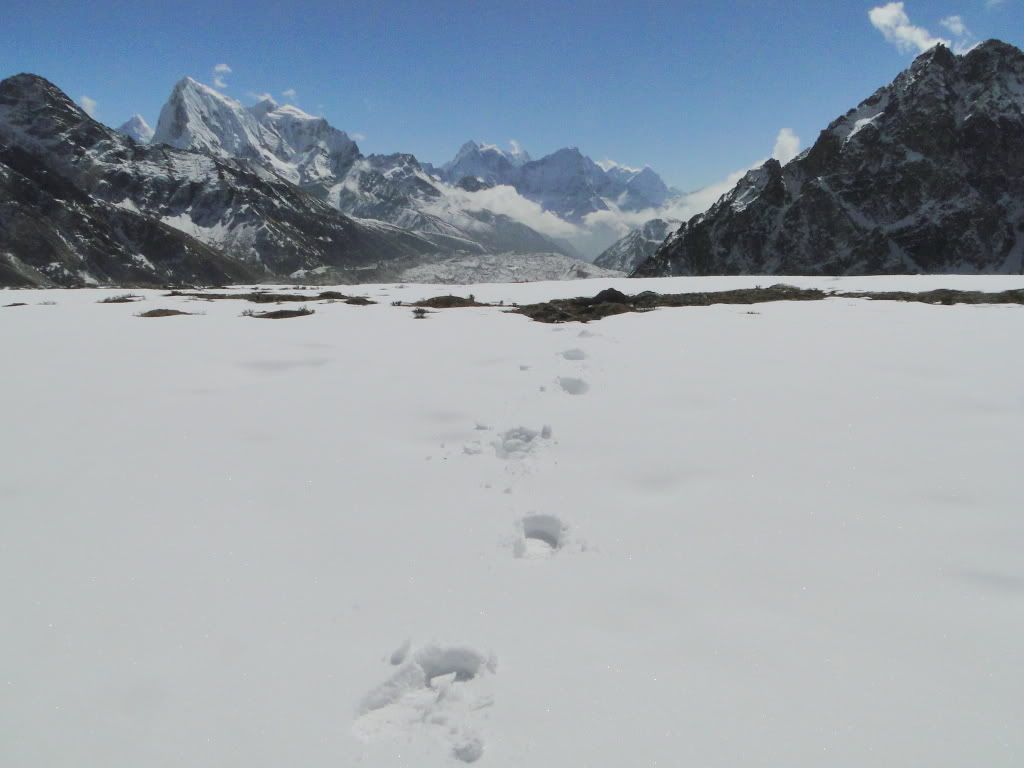 After a few hours of uphill walk and a few more of an uphill scramble over the boulder rubble the mountain had cast off before I arrived, I stopped short of the top out of respect for a rock face that had no business being free climbed without the safety of rope and harness.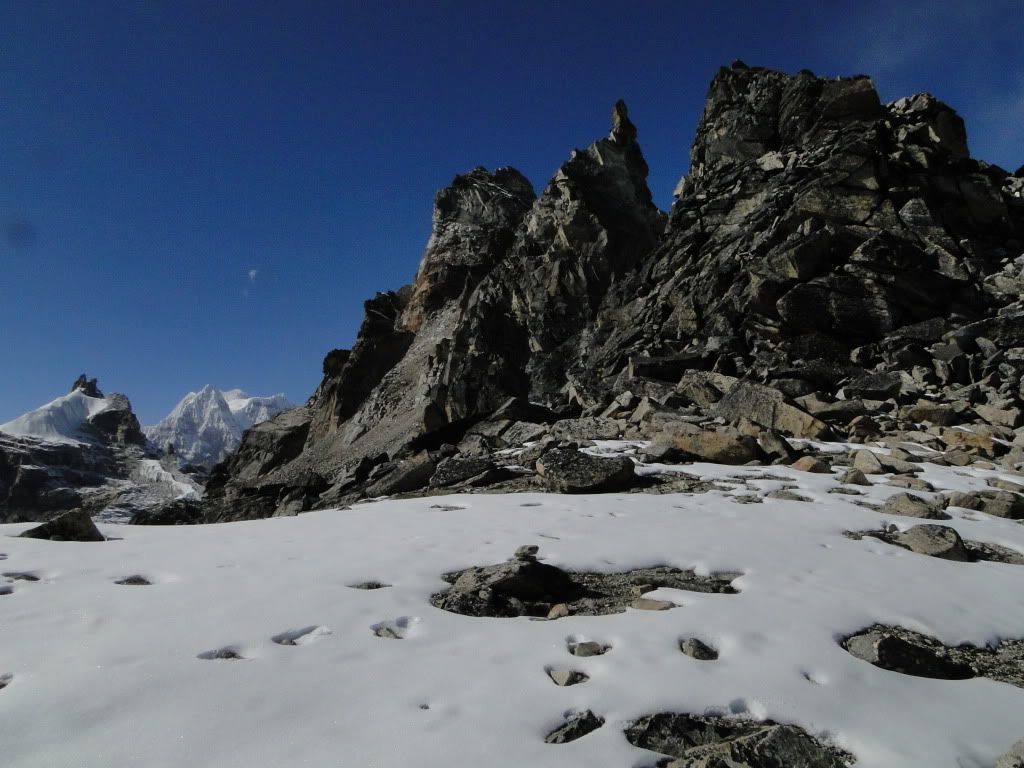 Even from the 'almost top' though, the panorama was a previously hidden vista past the craggy peaks of the Himalayas and over the border to Tibet and China.
Of course, even stopping well short of this peak, there's still that other one just across the glacier.  She's kind of a big deal.