Who gets to decide, exactly, what counts as a "major tourist attraction" for any given city?
Not that I don't fall prey to this as well but so many things are so overhyped, yet droves of people still go to them just because they feel expected to. Take, for example, Copenhagen's Little Mermaid statue.
Its small, slightly historically significant, terrible located (from a tourist perspective anyways, being a bit far from anything else of serious note), and yet a huge draw to tourists who come to town.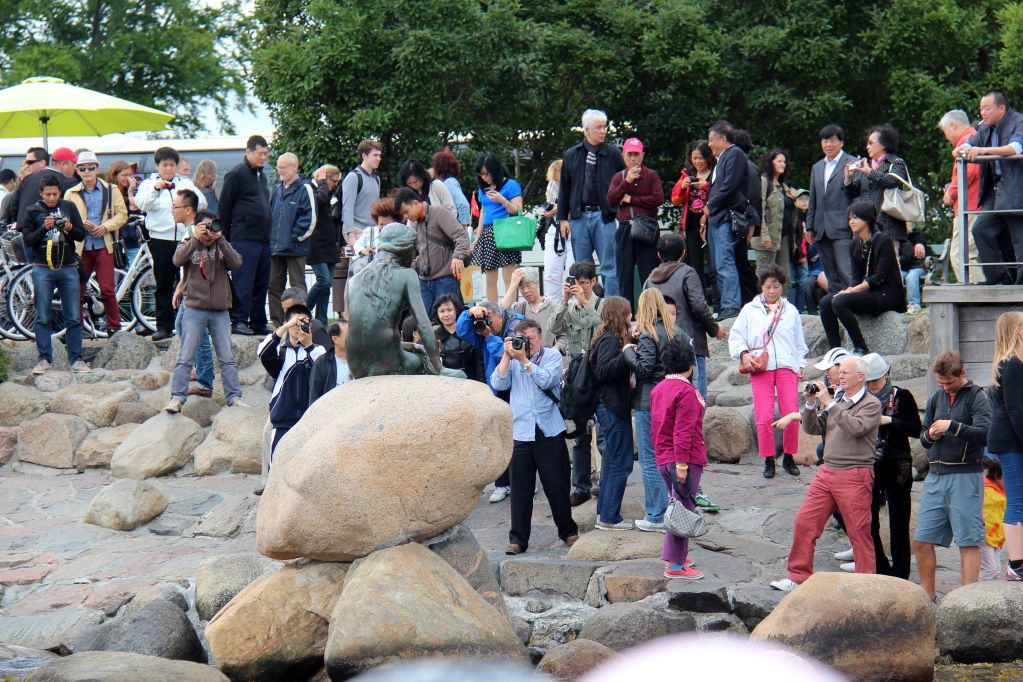 Just look at those excited crowds!
How do these things happen?