Way back in Indonesia more than a year and a half ago, Greg and I were waiting on a ferry to take us to island snorkeling diving paradise.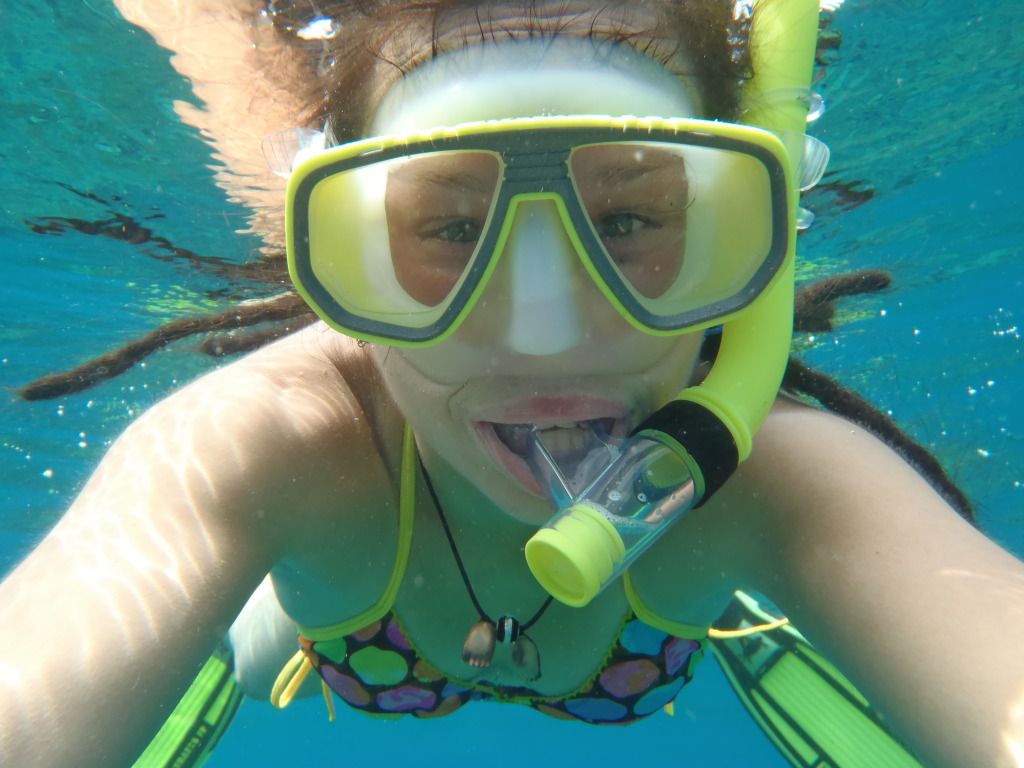 Surrounded by laughing Indonesian kids as she also waited for the boat to the Togeans, J'ana would go from a stranger in the port to a constant hiking/boating/board game partner once we were in the islands and beyond.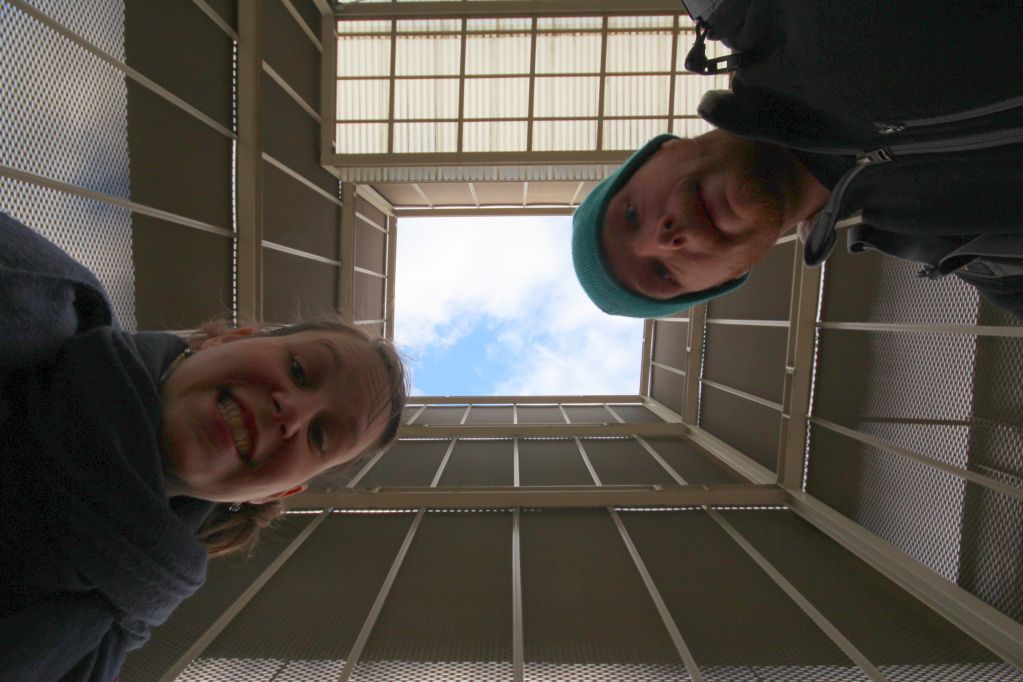 After traveling together for a bit, then, how could I pass up the opportunity to CouchSurf with her and her boyfriend and their two roommates in Zurich. I was already in Austria anyways, after all, just next door!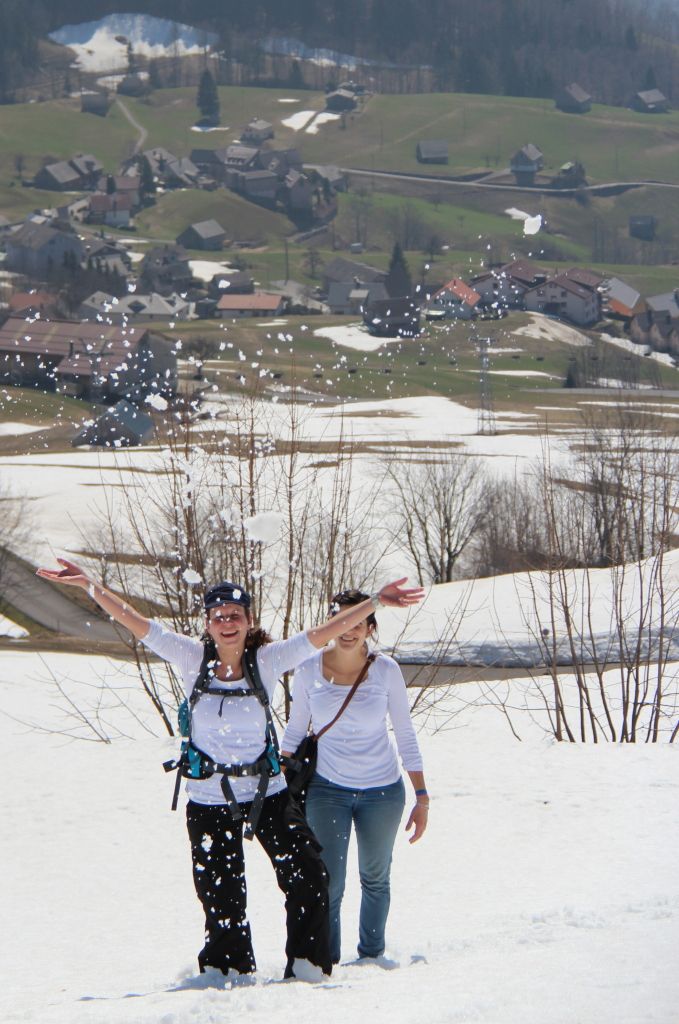 I've had some excellent hosts before in my CouchSurfing experiences, but these guys were among the very best. We hiked, cross-country skiied, visit ancient Roman forts and fashion hilltop cafes.
Then the very last night, to top it all off, a chance grocery store encounter becomes a spontaneous CouchSurfing dinner party.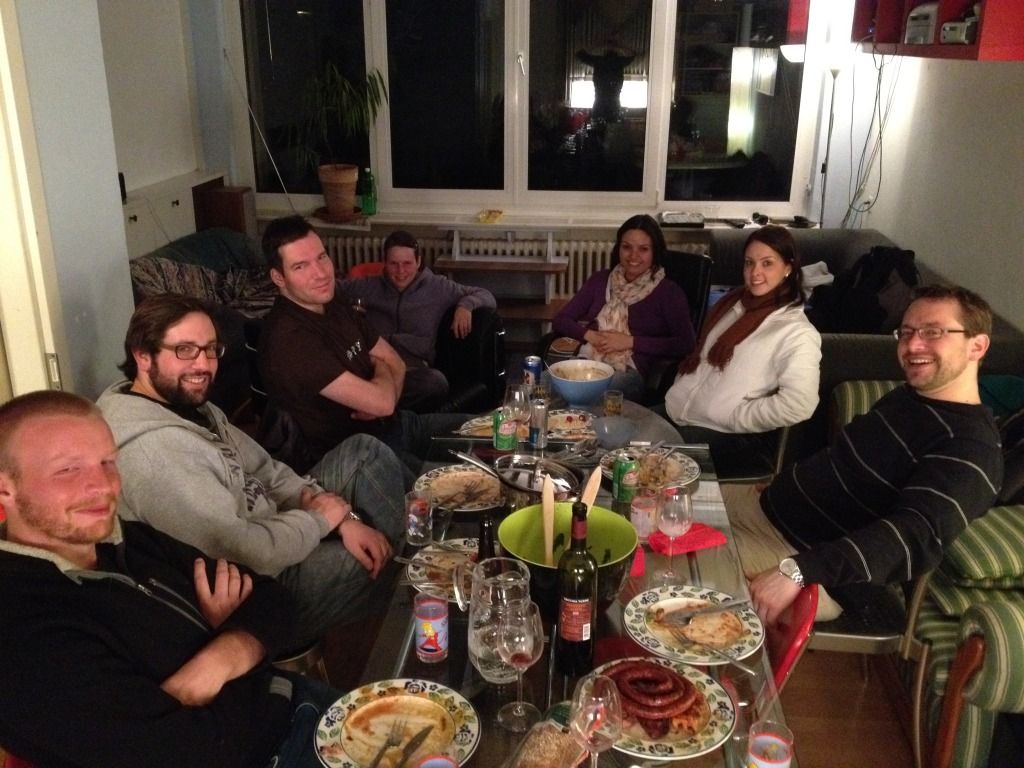 While CouchSurfing itself is already awesome, staying with somebody you're already friends with makes it even better!