A quick trip to the gate of Hell, anyways.
Somewhere out in the deserts of Turkmenistan in 1971, Soviet scientists made a bit of a blunder. In the process of drilling a natural gas well, they tapped into an underground cavern and released an unmanageable amount of the stuff. Attempting to burn it out (and indeed predicting that the fire would last, at the longest, a few days), they ignited the crater. Over 40 years later, the fire is still going strong.
The Darvaza Gas Crater is now one of the most visited tourist sites in all of Turkmenistan, but even getting to the spot can be a bit of a trip.
Access is via an impressive-in-its-own-right sand dune, which can be a bit treacherous to drive across. Our 4WD got stuck just before one of the uphill battles, and we had to wait an hour or two for a random passerby to pull us to solid ground.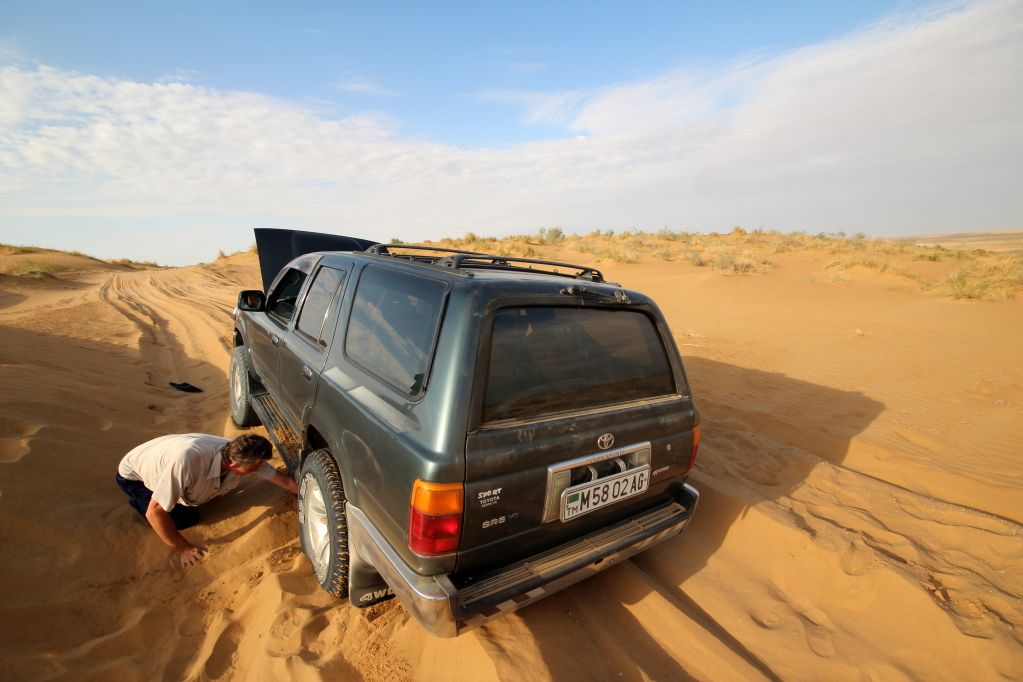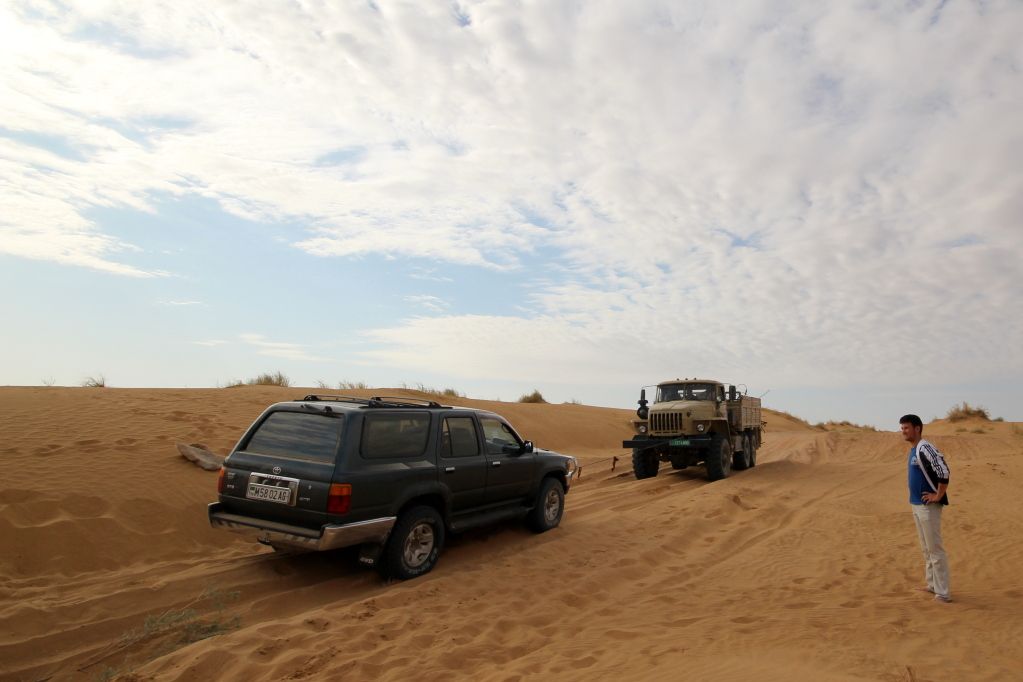 From there drive past the (more successful, it would seem) large drilling rig until you see the big hill.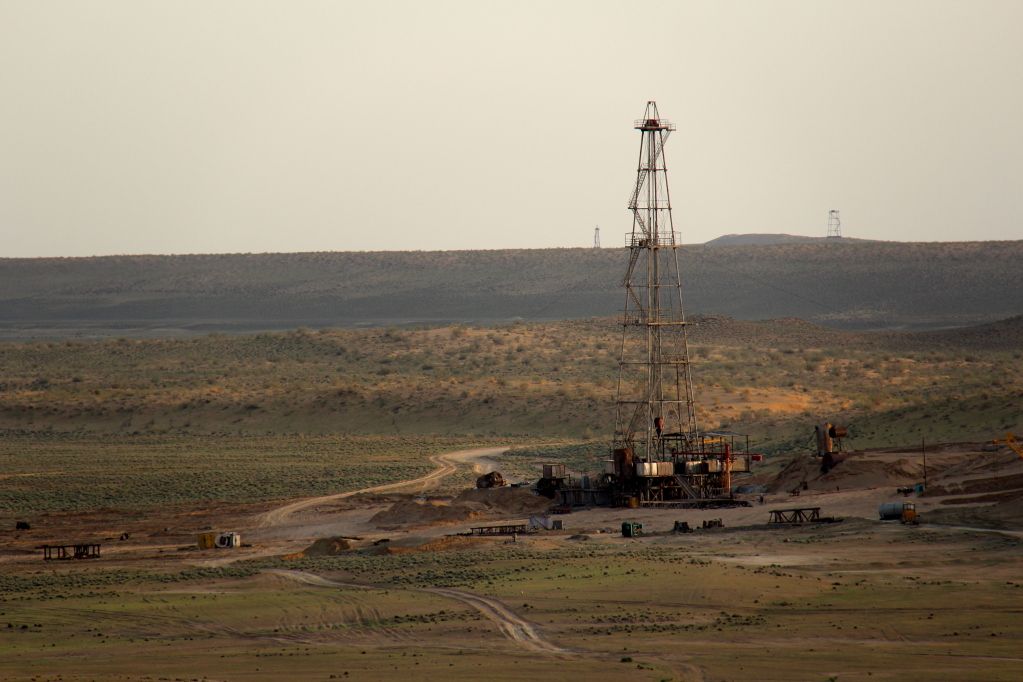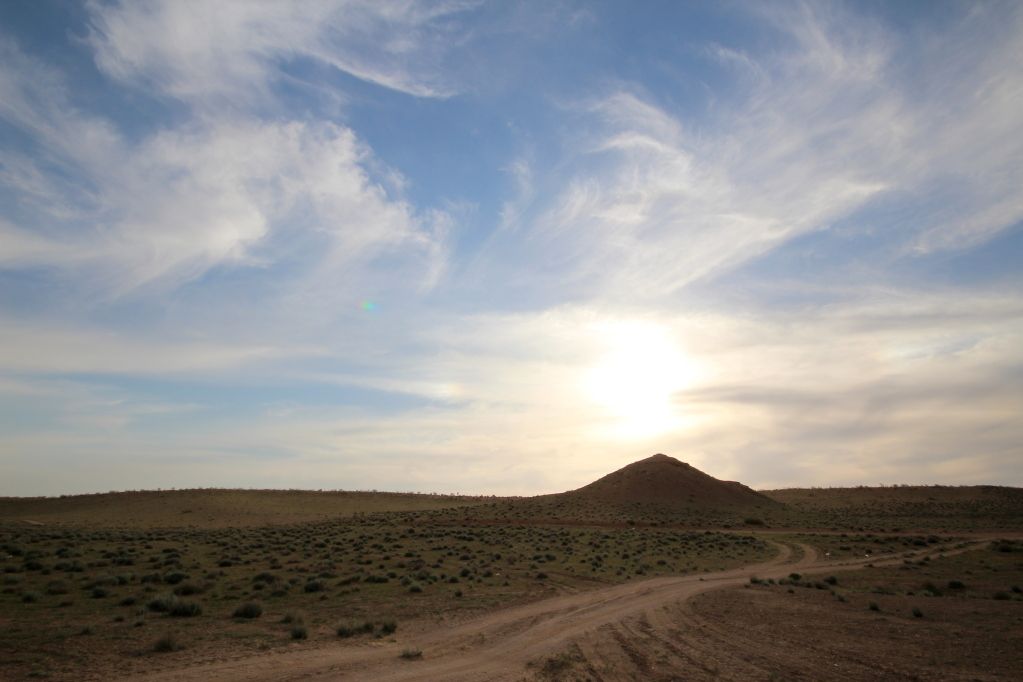 Pass the giant hole in the ground and towards the, ahem, other big hill.
Err, perhaps this is one of the situations where it really is better to have a guide? On the plus side, they might also set up camp and cook for you so you can while away the time until dusk taking photos and throwing rocks at sheep.

Finally, as dark comes, wander back over to the crater in its now-resplendent glory. To give you some real idea of the size of the thing, that tiny white dot on the far side is me doing my best "Alas, Poor Yorick!" impression.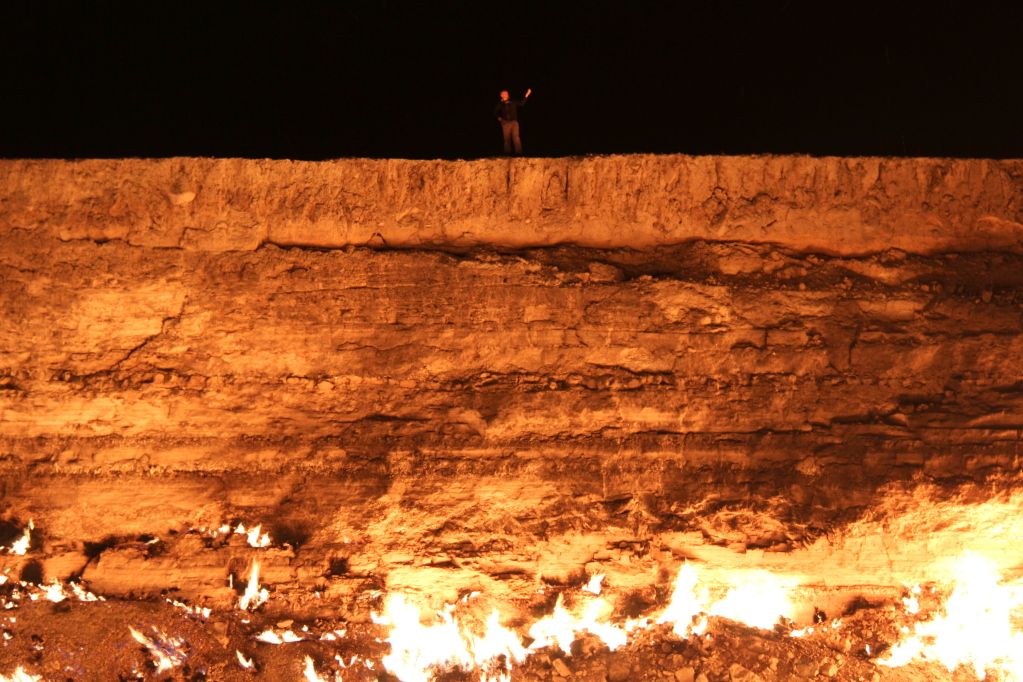 After watching bats (where do they live?!) dive in and out of the crater, you may realize that it acts like a massive death lamp for every bug in desert around you. (Insider tip: breathe through your nose.)
In the morning, up early to pack camp.

Before the sun even fully fills the world with light, its back on the road and up to the Uzbek border!
Have you ever seen anything like the Darvaza Crater? And where was Dante in all this?