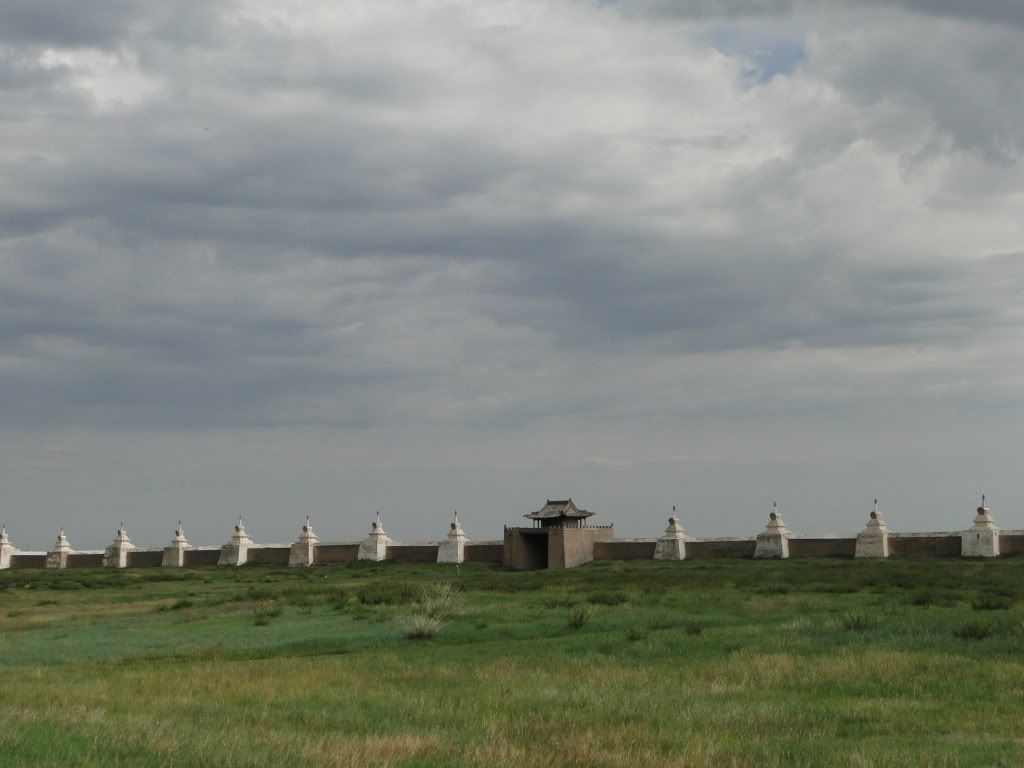 As a result of a series of Communist purges in 1939, Erdene Zuu Monastery near Kharhorin is one of the largest remaining Buddhist sites in all of Mongolia.  All that remains after the purges are three temple buildings and a large wall of stupas that ring what used to be a huge functioning monastery.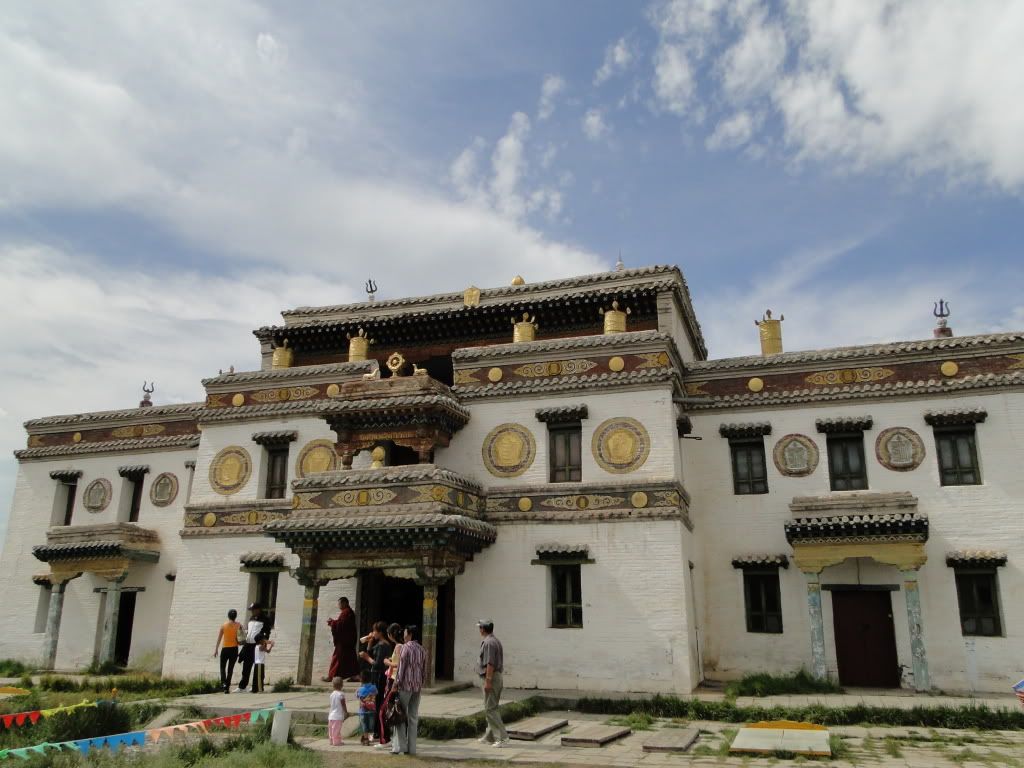 Even in its now reduced state, though, Erdene Zuu is still a beautiful architectural dot on the vast Central Mongolian landscape.
At once both a functioning monastery and a living cultural museum, Erdene Zuu was one of the few big "culture" sites I made it to in Mongolia outside of UB.