Central Asia seems sometimes like one of the last parts of the world where Mass Food hasn't yet penetrated. Though something other than NesCafe would be welcome on occasion, I've never seen so much as a Starbucks in the whole region.
Imagine my surprise, then:
I legitimately did a double take, like some cheesy scene out of a bad movie. Of course I had to go inside and have a look!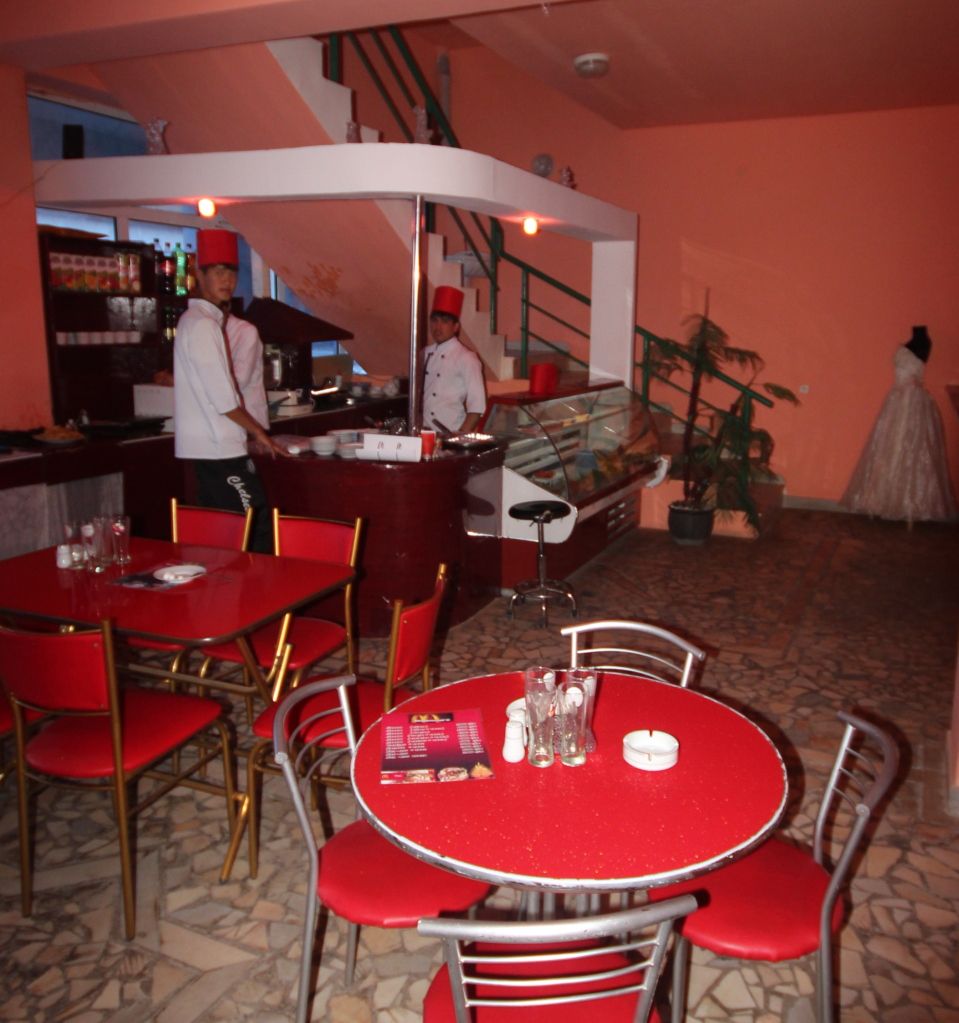 Obviously, its not real. At the moment they didn't seem to be doing much business, but I do wonder if this specious association with Big Brands does anything to bring in customers. I mean, everybody knows it isn't for real, but does the fact that it claims something 'exotic' to the region give people pause?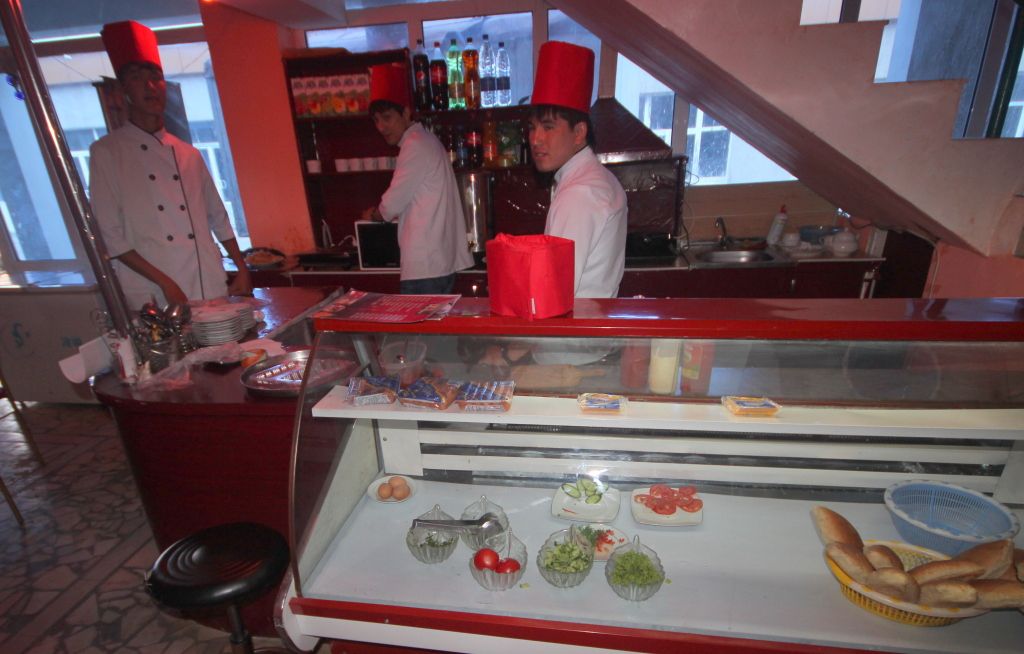 Later in Bukhara, I found this as well: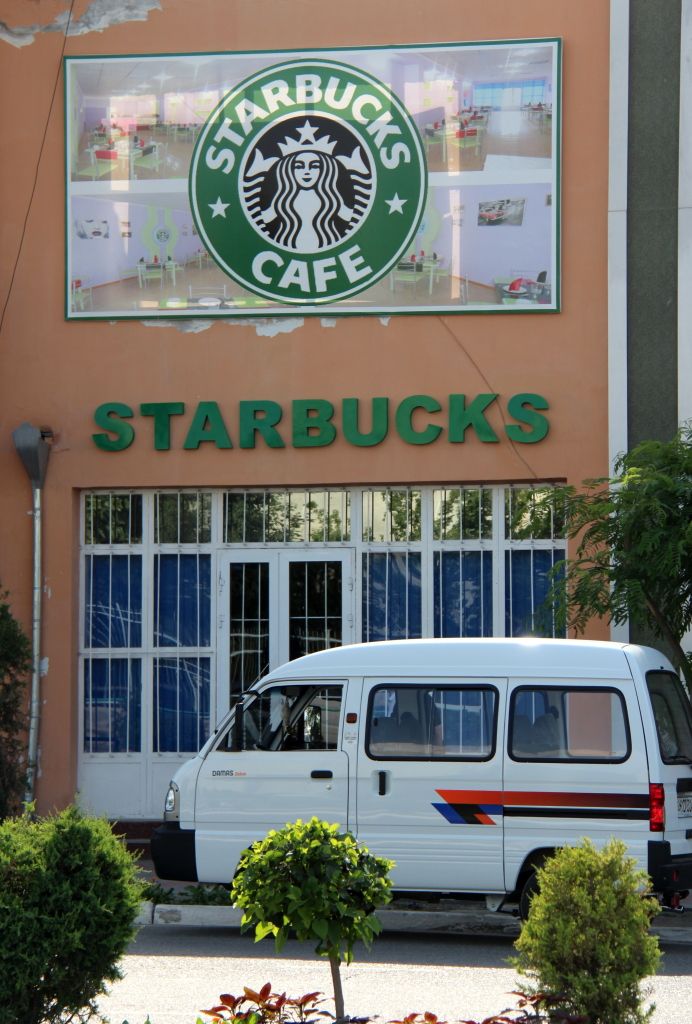 I'd already had my one NesCafe for the day, though, so kept walking.