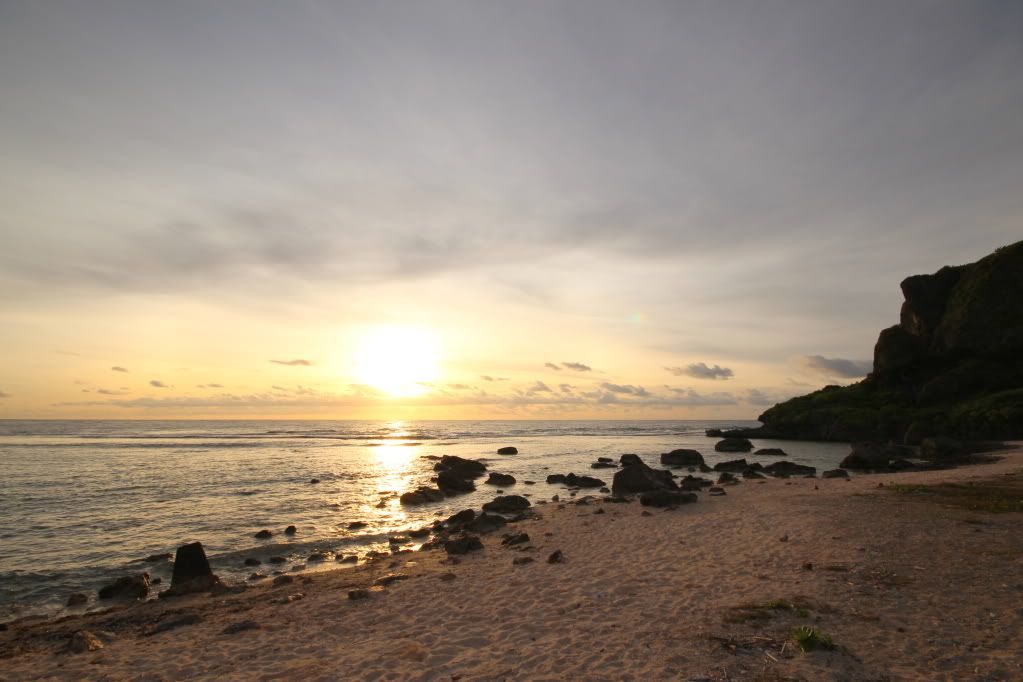 Far on the outskirts, where the sea washes into the sands while avoiding overdeveloped Tumon and the super-busy U.S. Navy base, Guam is actually quite a pretty place.
The sun rises over palm trees and rolling hills on the east side of the island.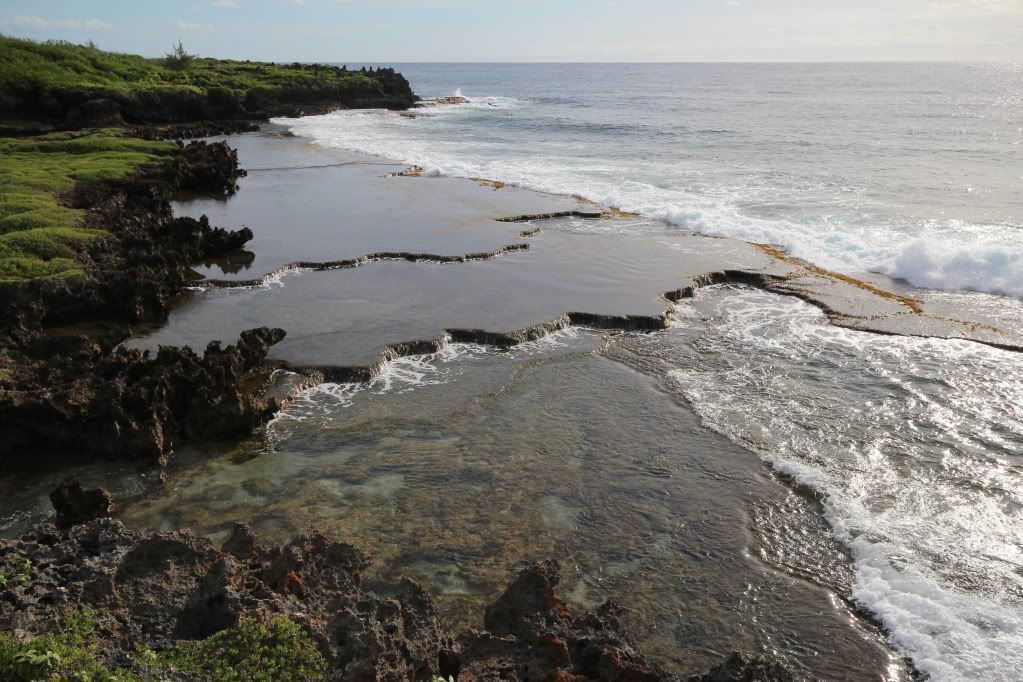 The sea rolls in over terraced tidal flats…
…and into glassy-clear ponds full of tiny fish.
Back in the interior, meanwhile, animals graze over lush valleys while in the distance green hills roll off into the center of the island.
This is the part of Guam that I really enjoyed, and if I ever go back the part that I want to spend more time exploring.  The SCUBA possibilities are also, I'm told, meant to be quite nice.