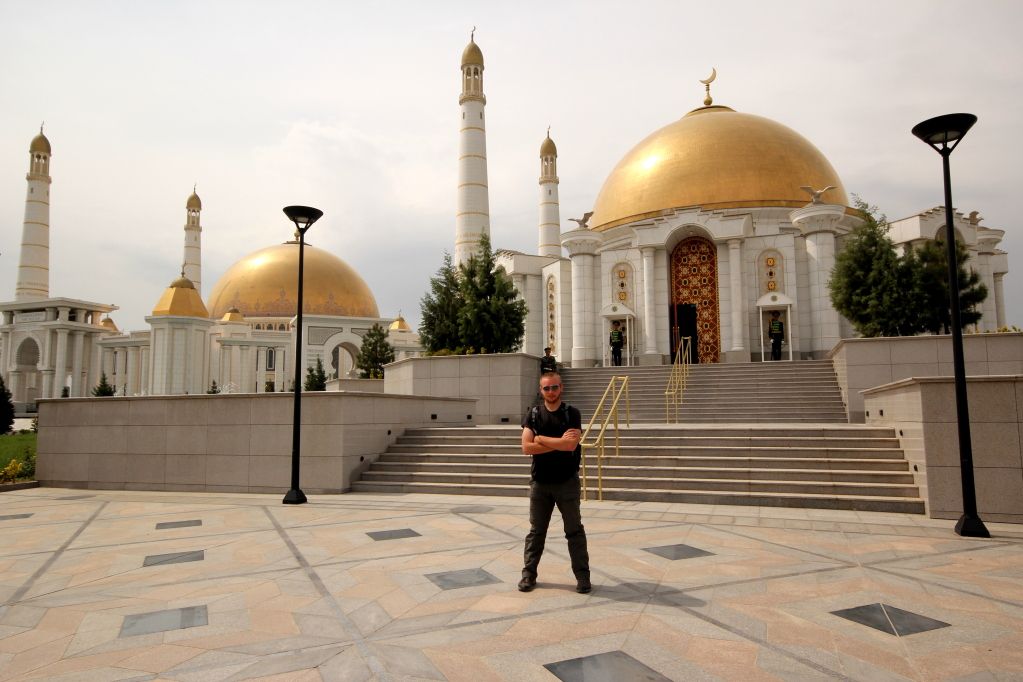 For a man with the stature of Turkmenbashi, no normal tomb will do. It must be a grand marble mausoleum, built to house the whole family. It must be situated just next door to an even grander marble mosque, large enough to hold the whole extended family.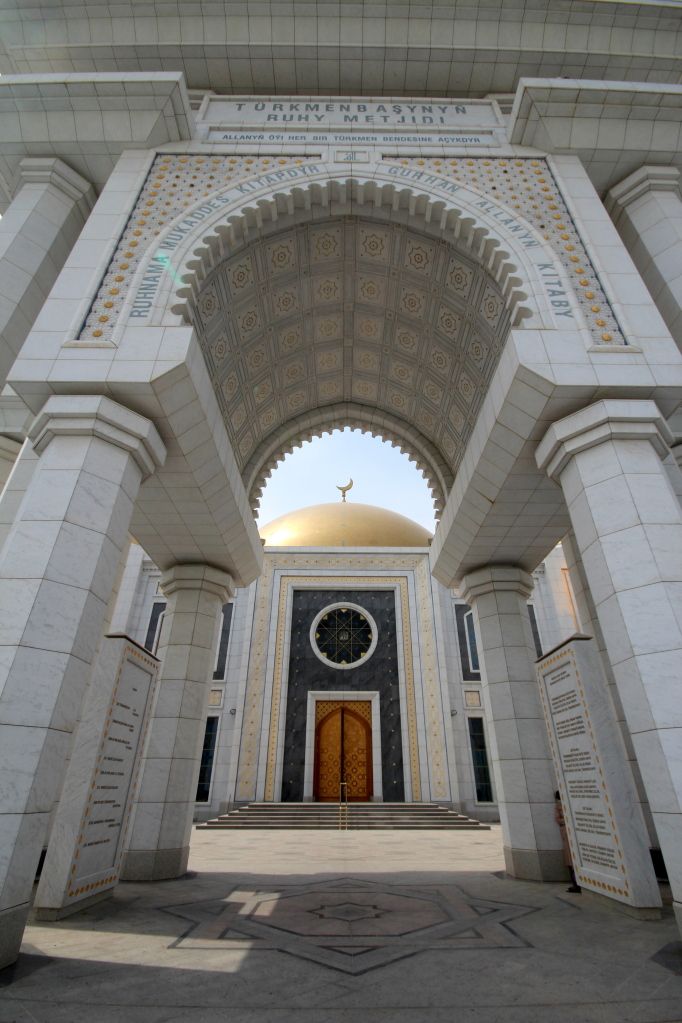 And so the world has the Gypjak mosque. Supposedly the largest mosque in all of Central Asia, the building has room for 10,000 worshippers. Imagine the fight that must ensue for good seats.
Though photography is forbidden inside both the mosque and mausoleum, the outside of both begins to give testament to how richly constructed the two buildings are.
Even the ablutions area is built in absolute style, all shiny floors and projecting lamps. Its very rare that I'm moved to take photos (at least to document a positive experience) in what is essentially, after all, a washroom.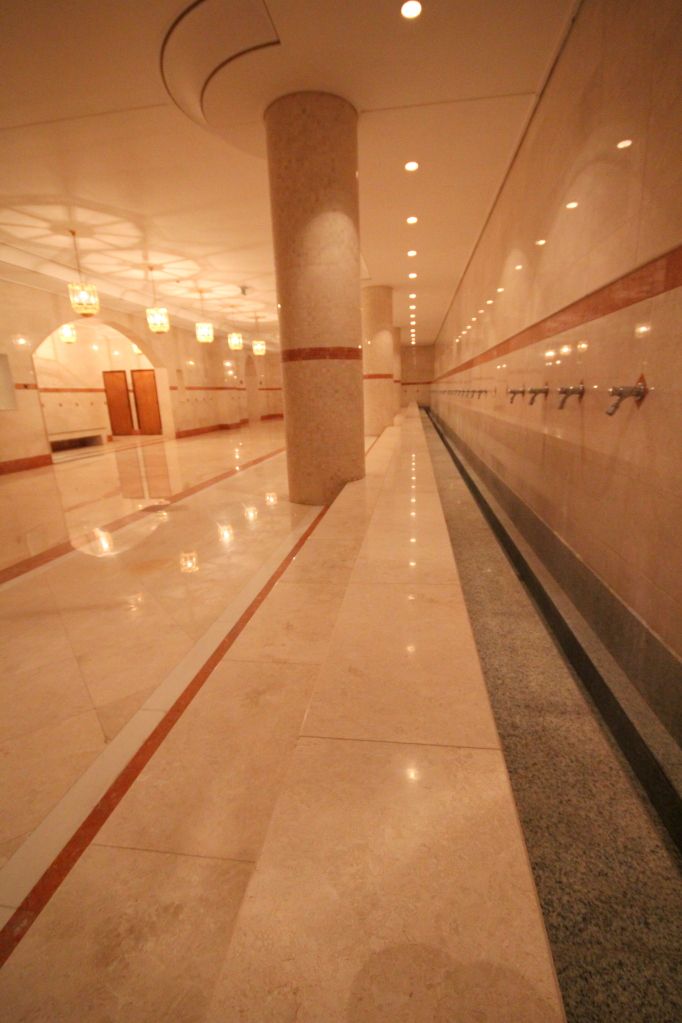 I'll give it to Mr. Niyazov: the man had panache and a really good taste in architects.