As beautiful as the Old Town of Lahic looks, my favorite selling point of the city was the ample opportunity for hiking around the village.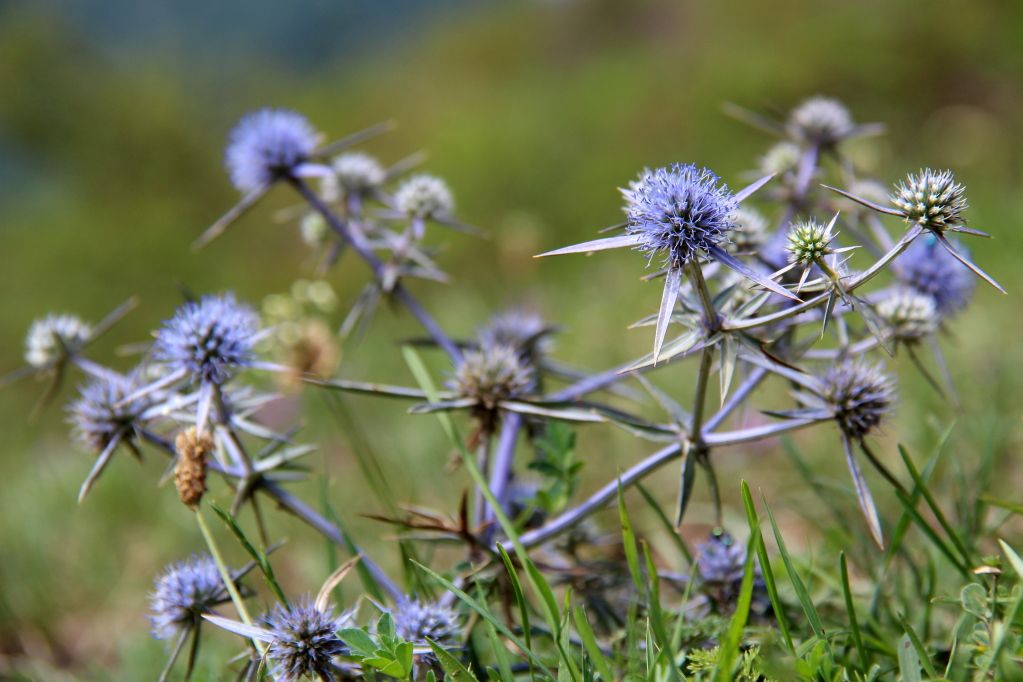 Give me a beautiful old village with an interesting local twist to traditional culture surrounded by accessible nature, though, and I'm sold pretty much anywhere in the world!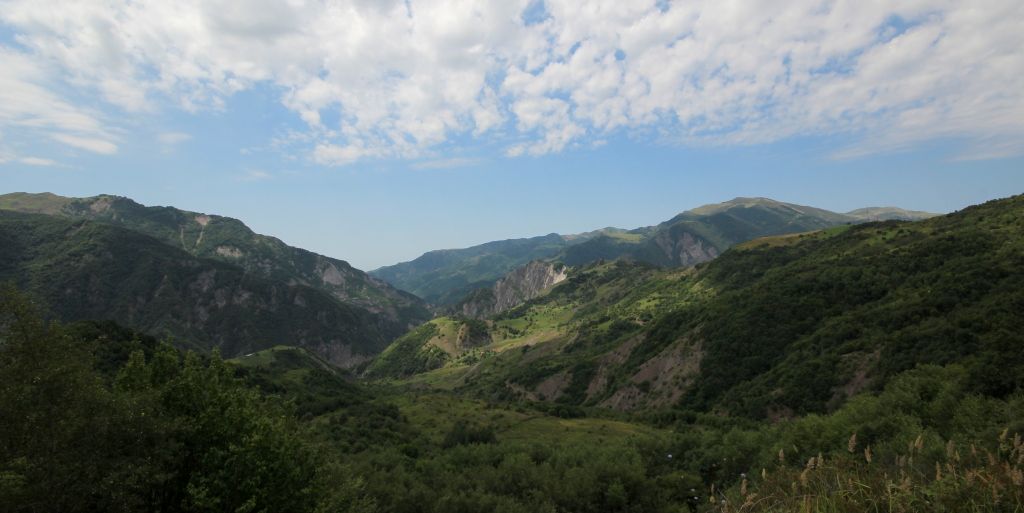 If hiking was the best part of Lahic, though, the best part of hiking was easily a family we met living on a hillside a few miles from town.
The youngest son of the family was outside tending to the animals as we walked past, and in the course of playing with him we asked his mother for water and were invited in for tea.
It started that way, anwyays. What had originally gone from water to tea soon escalated from tea to a gigantic meal of fruit and shashlyk and bread and cheese several other things that I can't recall.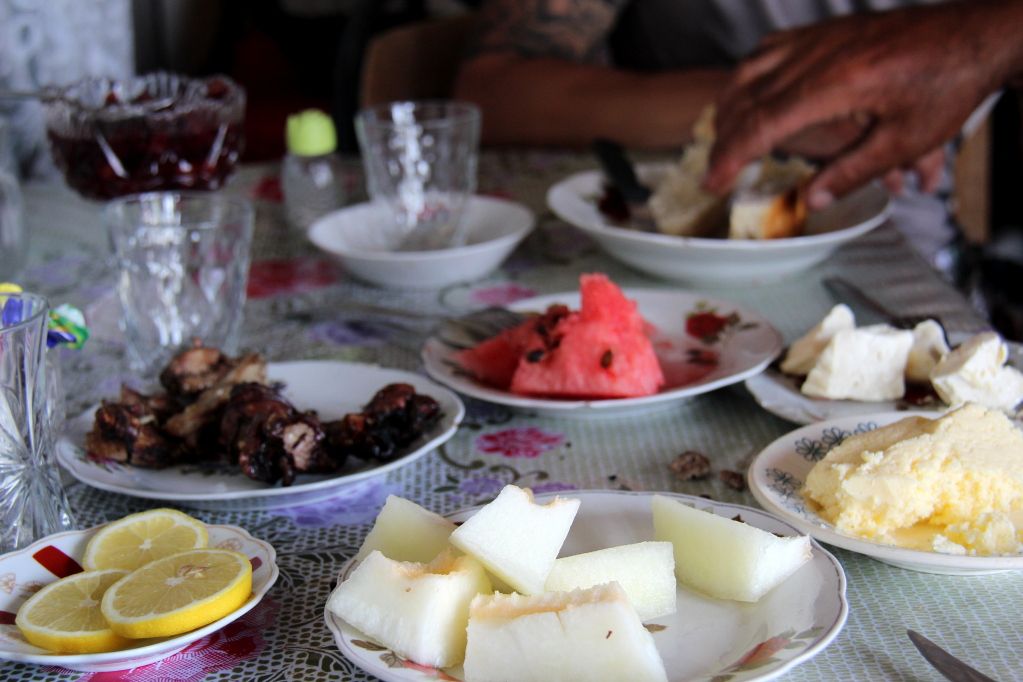 Jason and I definitely weren't prepared for it, as all we had with us to contribute was a bit of smoked sausage we had originally been planning on for lunch that day.
After finishing up dessert, taking a ton of pictures of the family, and shaking the mens' hands and offering the women our profuse thanks, we took off. Well, more honestly, we took 40 or 50 more pictures and then took off.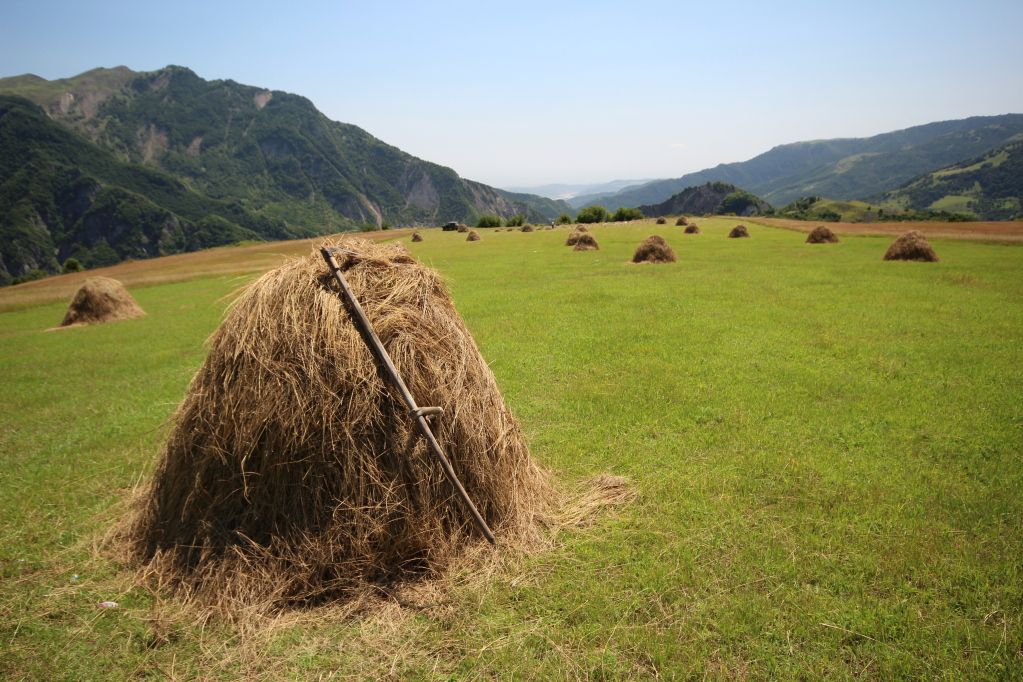 At which point we walked for three more hours to walk off all the food we'd just been given, ending back on the road towards Lahic at the end of the day just in time to get back to our guesthouse for dinner.
As an aside, we passed twice by a truck driver whose truck was quite non-functional and had been waiting quite a while for spare parts to fix it. If you happen to pass by this way, tell him we said hi and wish him the best of luck?