Hong Kong Temple Street Markets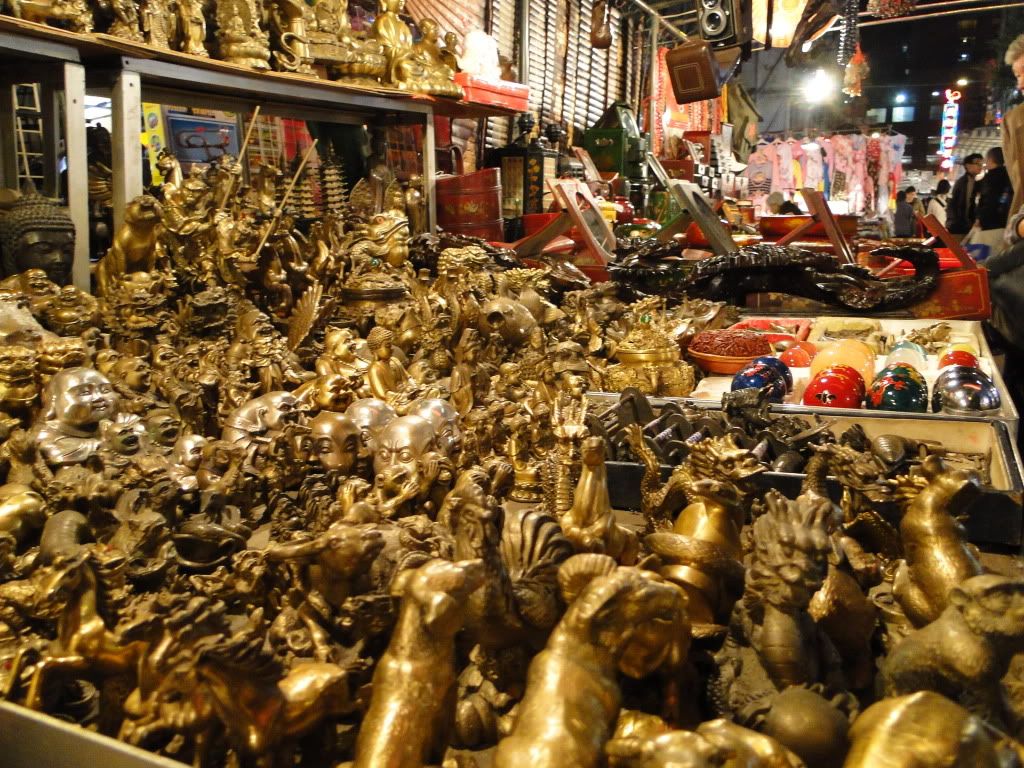 On one of those many "passing through Hong Kong" trips I've made over the past few months, I talked Matt and Liz (my two favorite HK residents)  into heading out one night to the relatively well known Temple Street Night Market.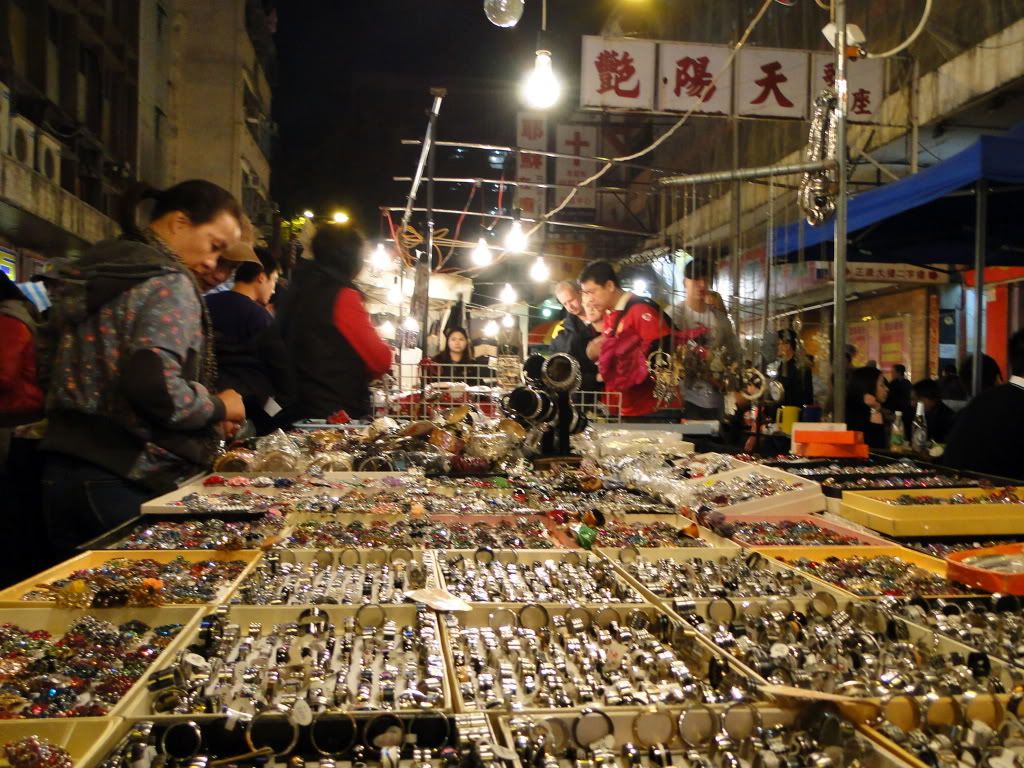 Expecting a food street type set-up, it ended up being more like a big bazaar (or maybe flea market?) stretching over the length of Temple Street between two metro stations. It seemed to be a combination of souvenirs and trinkets and jewelry and discount clothing with a handful of fool stalls and fortune-tellers peppered in at occasional intervals.
To my regret now, I never did sit down to talk with any of those fortune tellers. With the sheer number of them I saw both here and at other temples in Hong Kong, it seems like an important local tradition that I should have explored!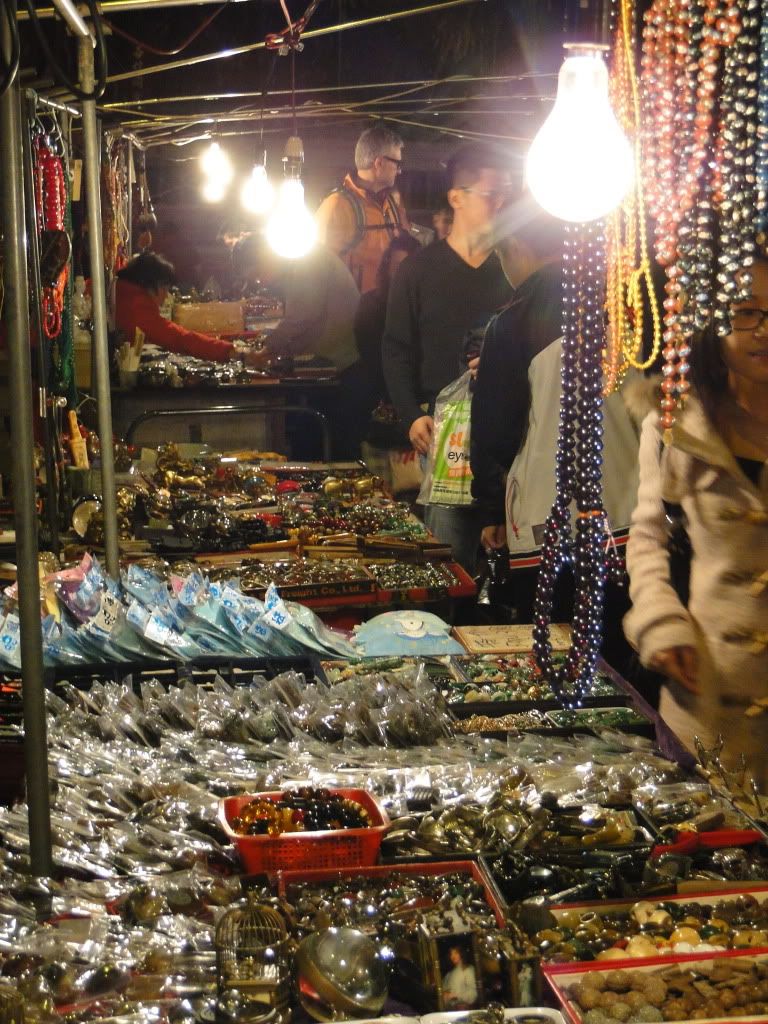 There were also a ton of restaurants in the buildings surrounding the street market. I'm much more of a street food kind of guy, but some of the meals being served looked so tempting that it would be easy to let yourself be drawn away to a proper meal!
As a bonus though, those food stalls sell all the offal (awful?) you can eat. Anybody for a bile burger? (Ok… probably not really bile burgers. Still, organs are gross.)
——
Planning to spend time in Hong Kong? Keep in mind that accommodation can be expensive around here. Check out HostelBookers for info on hostels in Hong Kong.
Additionally, GetYourGuide offers several tours through the Hong Kong street markets. Check out their Kowloon Markets Walking Tour or HK Street Food tour for more info.