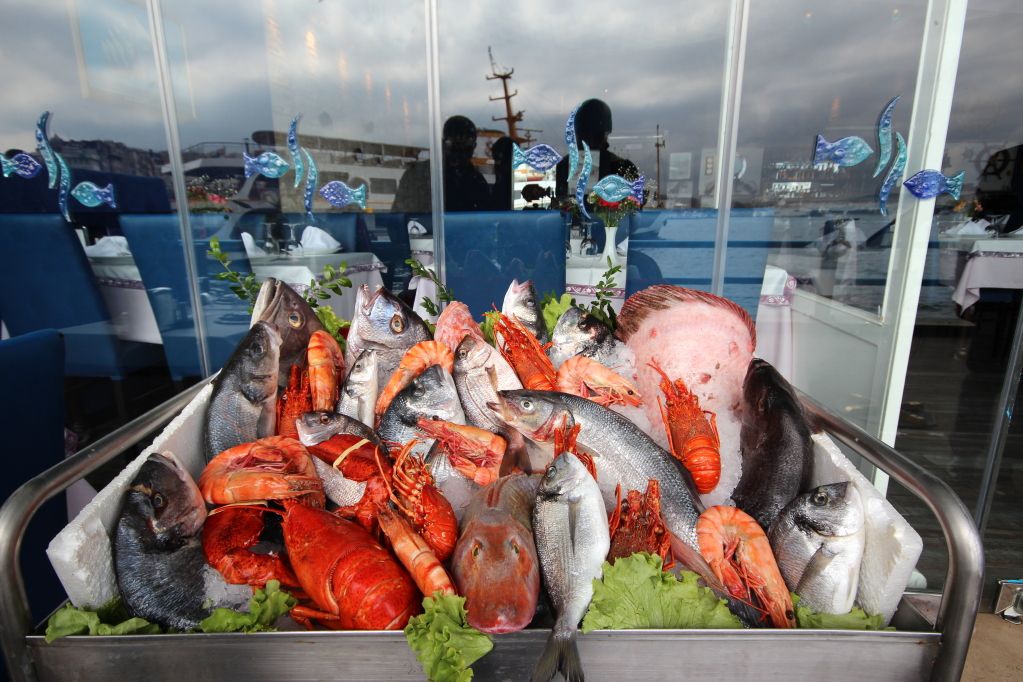 Soooo much food to try in Istanbul, and so few days!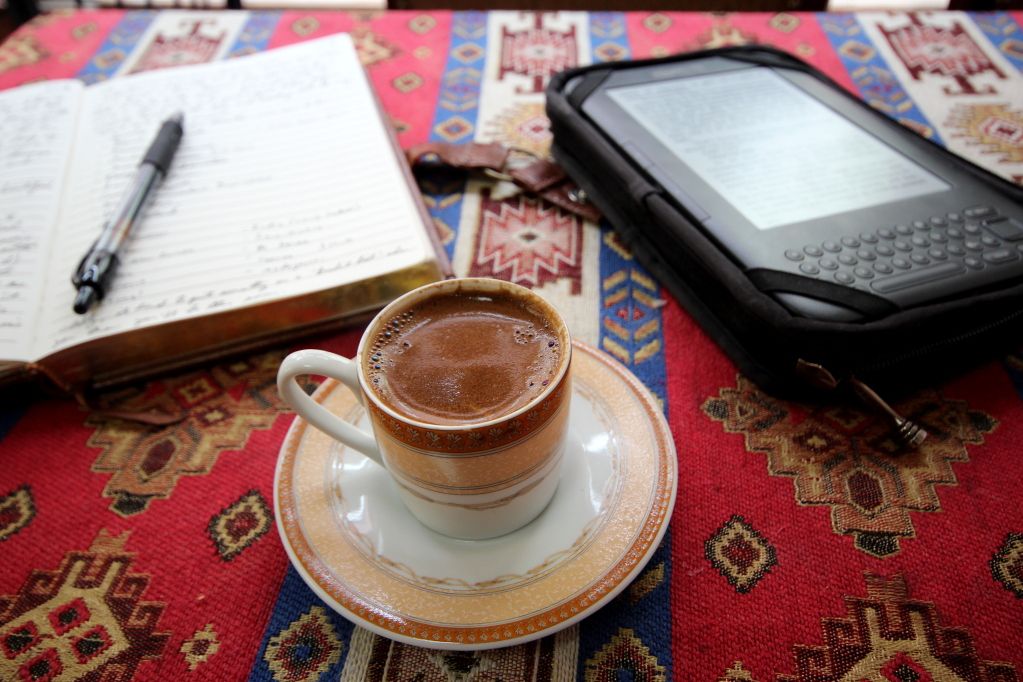 My constant culinary companion in the city was without doubt those tiny but strong Turkish coffees.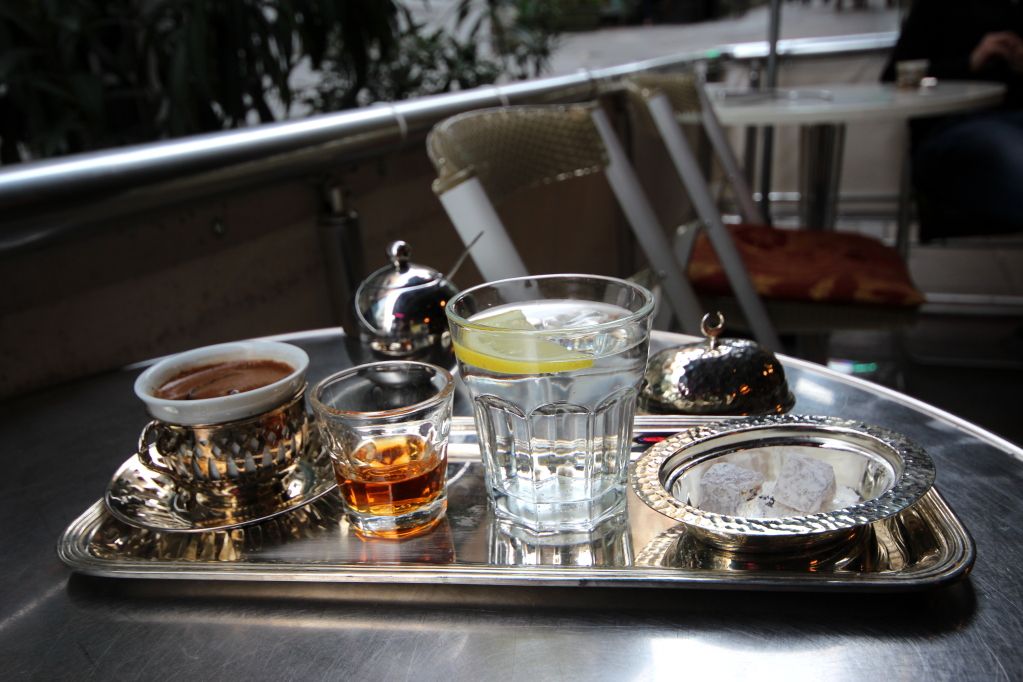 Sometimes served simply, sometimes with panache (and a side of Turkish Delight), these things powered my day much more than any other source of nourishment. Tired of walking? Stop for a coffee! Sit and have a read? Stop for a coffee! Is it raining again and draining all your desire to explore the streets of Istanbul? Stop for a coffee!
A man cannot live on this slow-roasted nectar alone, though, and luckily the food lives up to its reputation as well. I dined at restaurants made famous by Anthony Bourdain and waterfront porches overlooking the Bosphorous, but I seem to have been so hungry that I never stopped to take a picture.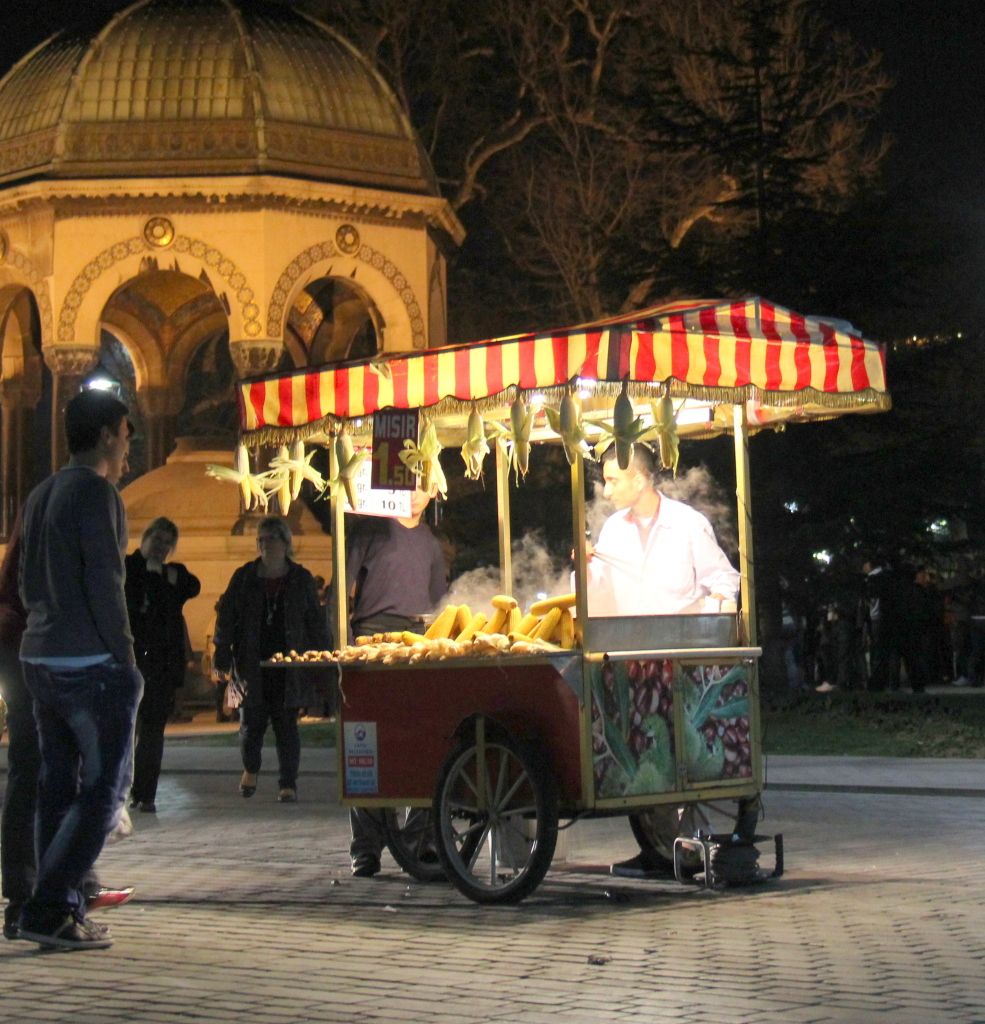 The street food, luckily, offers plenty of fodder both for the lens and the stomach. In the main square of Sultanahmet, roasted chestnuts and hot tea and ears of cobbed corn could be had almost anytime of the day or night.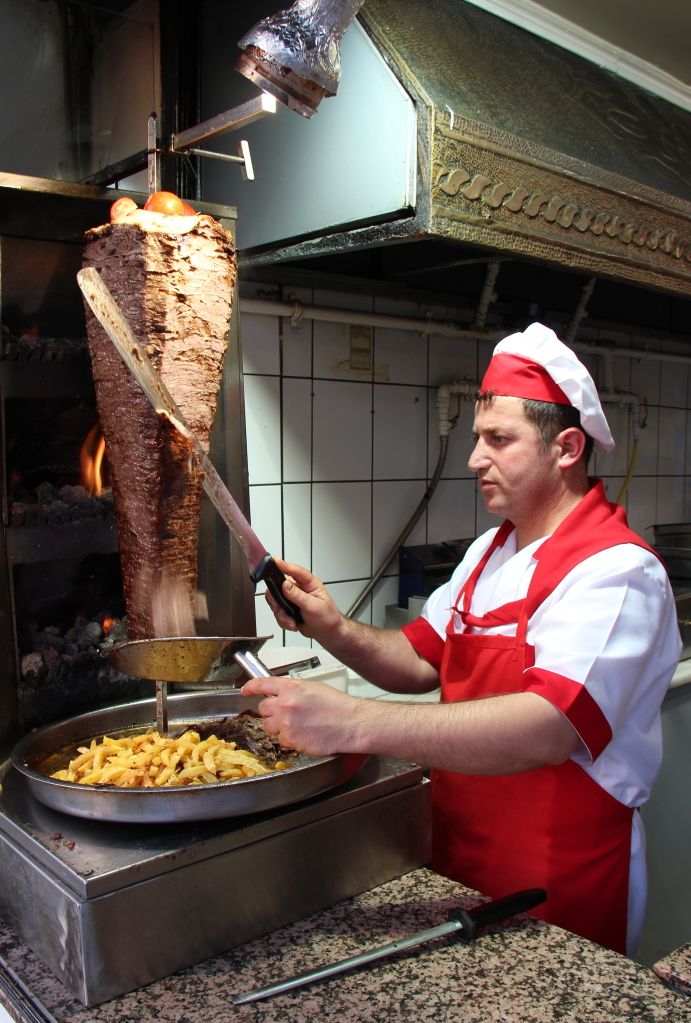 And of course, as if the rest weren't enough, where do you think the Doner Durum comes from? Not only is the food tasty and filling, but beside the braziers make a great place to hide for a moment out of the wind and rain while waiting!
Need some of that delicious Turkish food in your life?  If you're already in Istanbul, consider having Dinner with a Local Family!