I know I may have mentioned this before, but shortly before leaving Tajikistan I took a short trip with a couple of friends through Afghanistan.
Despite what several people I've spoken seem to think, there was no sense of 'extreme' behind the idea. It wasn't to brag about later, to search for a thrill, or get up to anything crazy. In the end, the reason we wanted to go to Afghanistan is because we'd been in the Tajik Wakhan for a week and change.
Every day, all day, we would look over the river that marks the border and marvel about how normal it looked. How different from the common portrayal of big, evil, dangerous Afghanistan.
What finally convinced us to look into it, though, was the Afghan Bazaar outside of the Tajik village of Ishkashim. On a little strip of no man's land between the two border controls, the Ishkashim market runs every sunday as an exchange of goods between communities that once (before Soviet times) were basically one nation but are now split in two by the river/border that runs down the Wakhan Valley.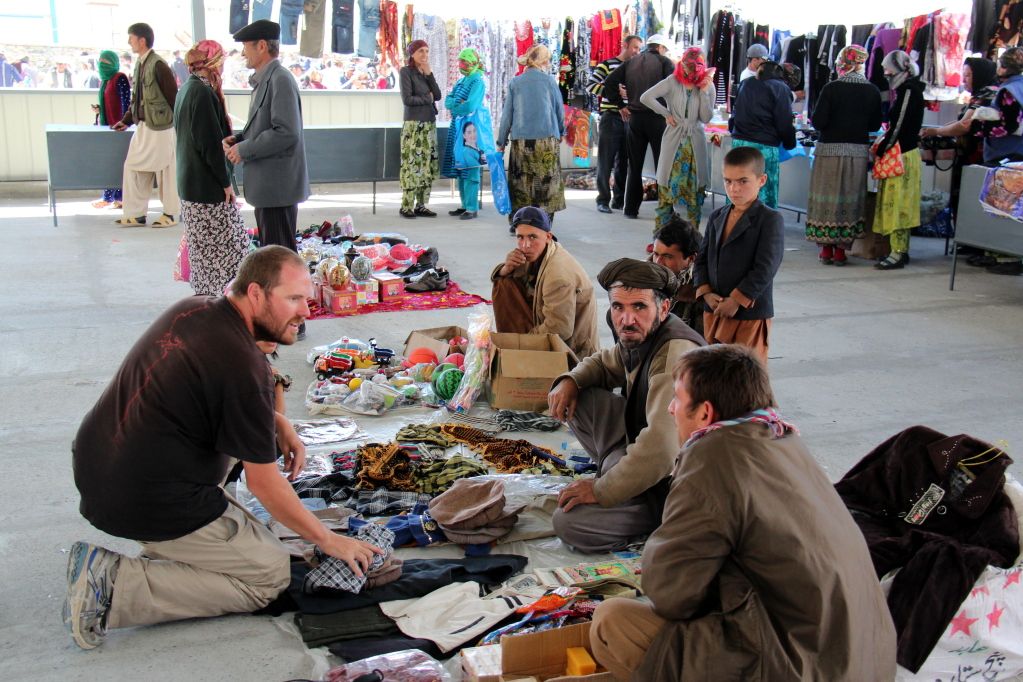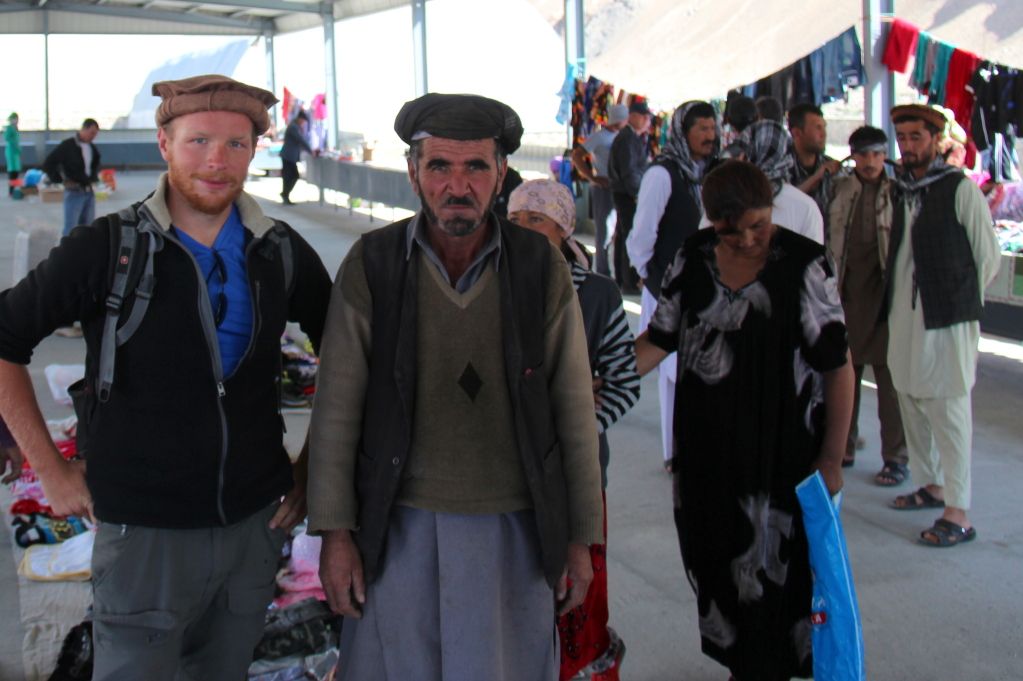 Delightfully, though, people were friendly. We haggled, chatted, snacked, shopped, and took as many photos as we could without the guards telling us off. I picked up a sweet pakol hat, which you can expect to creep its way into any number of pictures from the rest of Central Asia and beyond.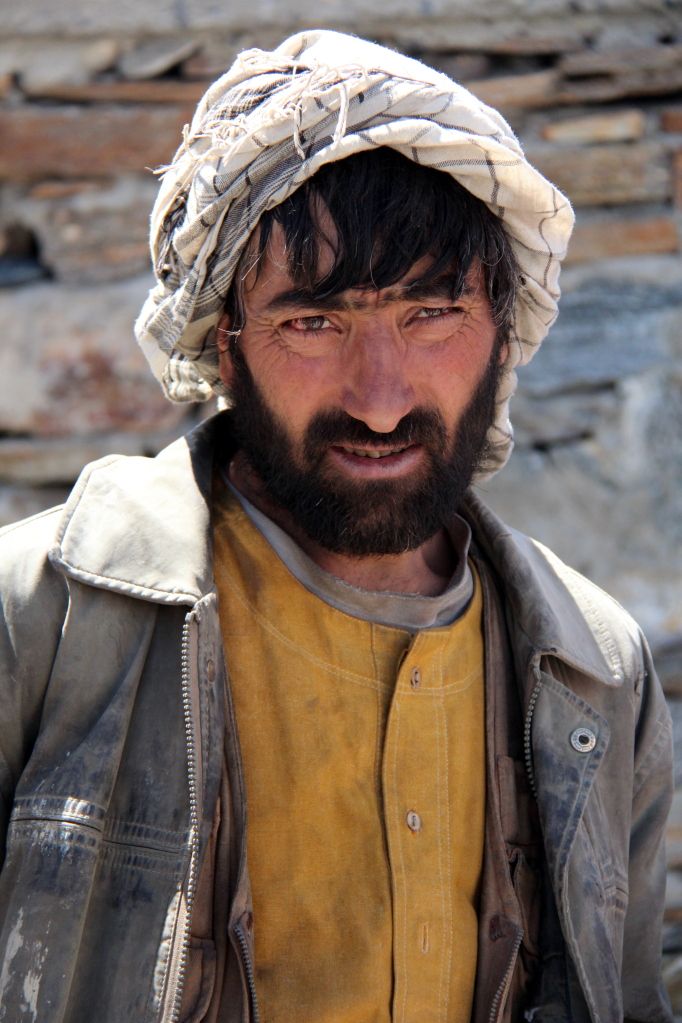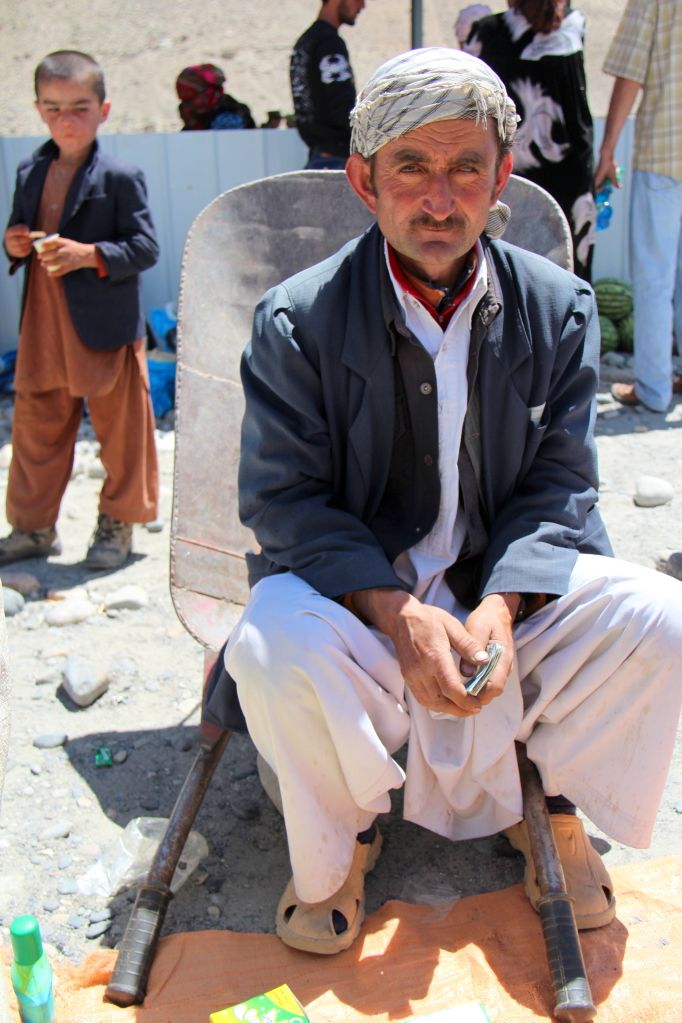 Not content just to browse and buy, one of the travelers staying at the same place as I decided to try and unload a bicycle he'd picked up in Kyrgyzstan and driven all the way down the Pamir Highway to Ishkashim.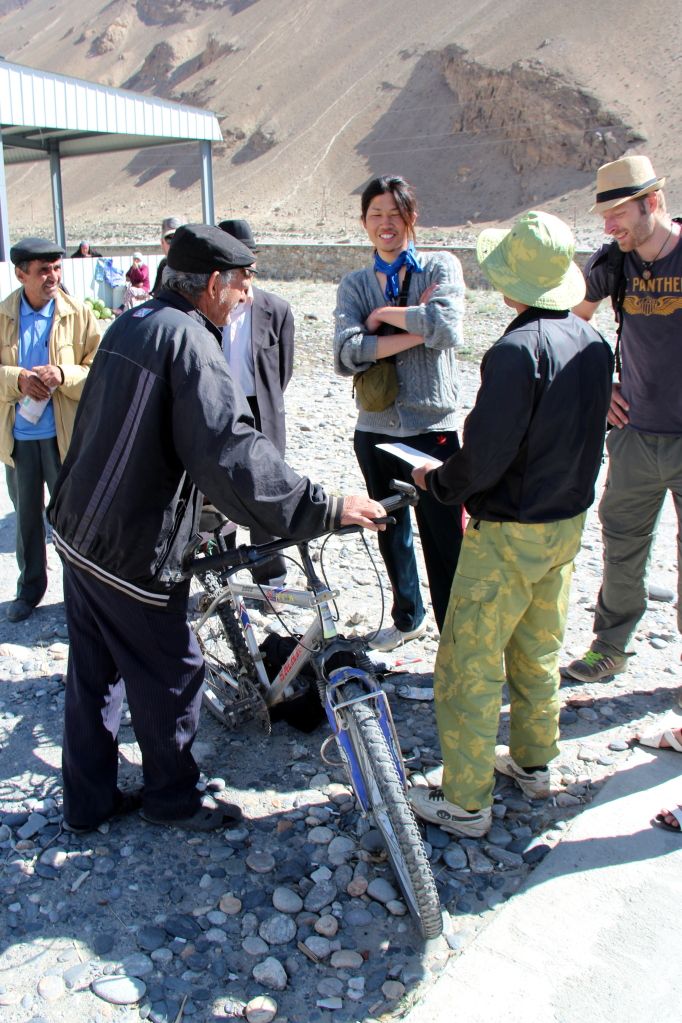 Safety is, of course, still a concern with Afghanistan. There were soldiers in and around the market.
Even these guys, though, were mostly friendly once we worked up the nerve to approach and interact. These guys, in fact, had just gotten up from what looked to be delicious plates of plov.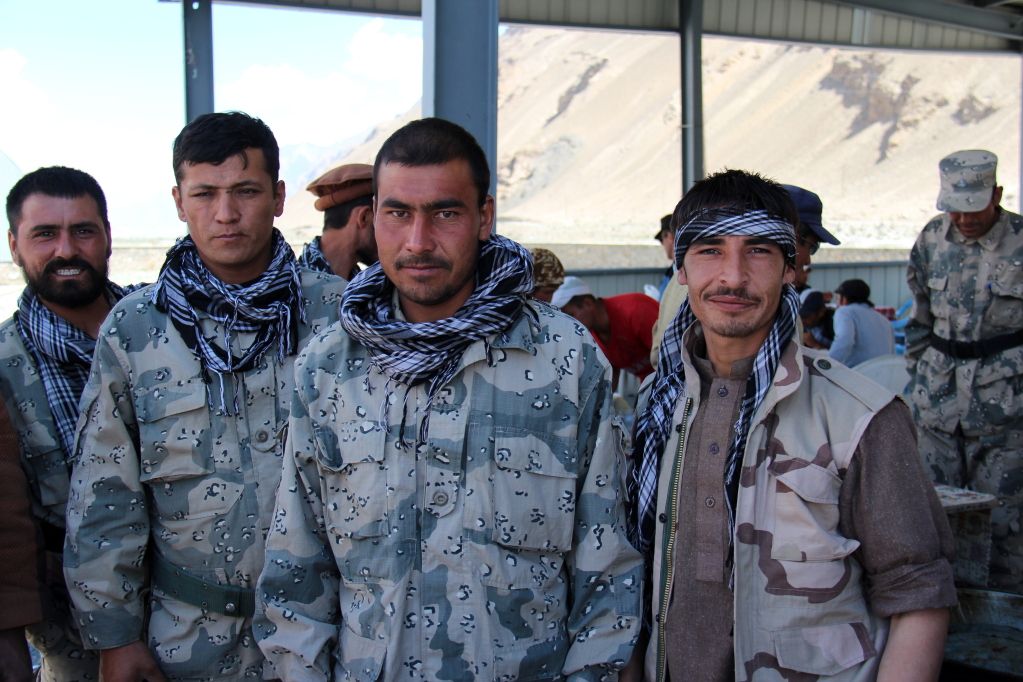 Overall, honestly, people were cool. The same beautiful feeling of openness and hospitality that can be found throughout so much of Central Asia. It was this one last day in the Wakhan that convinced us into researching more about the security situation in Afghanistan, and eventually going over for a few days (and wearing the sweet new hats we'd just picked up in the market here).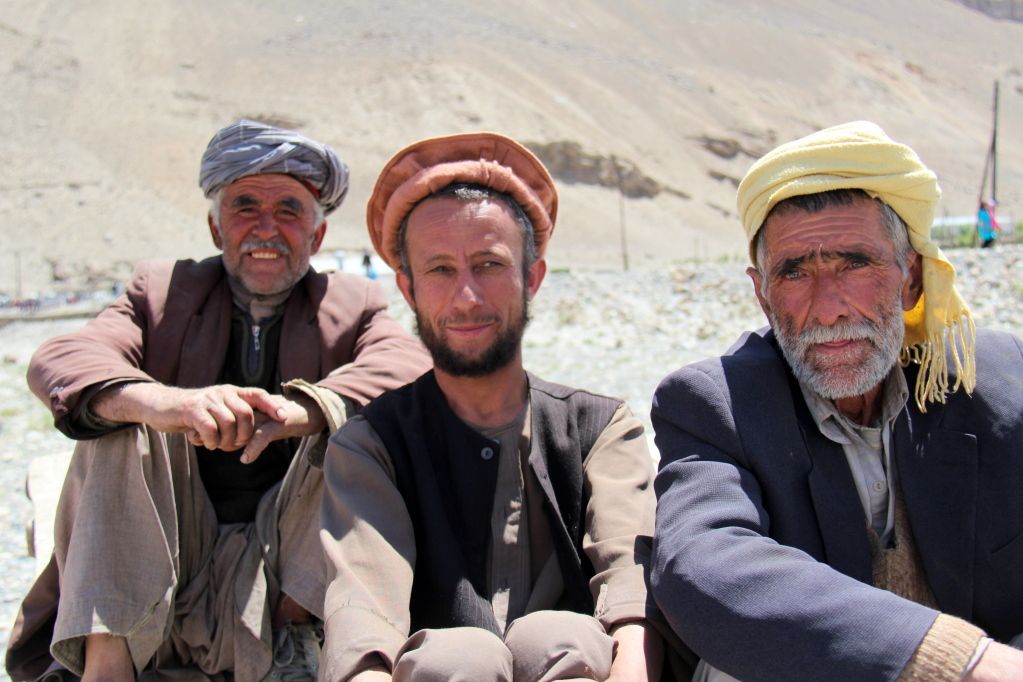 Of course, a month later a leader of Tajikistan's intelligence community would be stabbed to death in this very market. Reportedly by local extremists. The event would launch a government crackdown on the whole region that saw government troops fighting urban conflicts in the main town (Khorog) and any number of innocents caught in the crossfire. So, I suppose you never do know for sure.