Basilica Cistern
For a "hidden gem" of Istanbul, the Basilica Cistern is decidedly crowded. No matter how long the line or how rainy the day, though, make time to visit.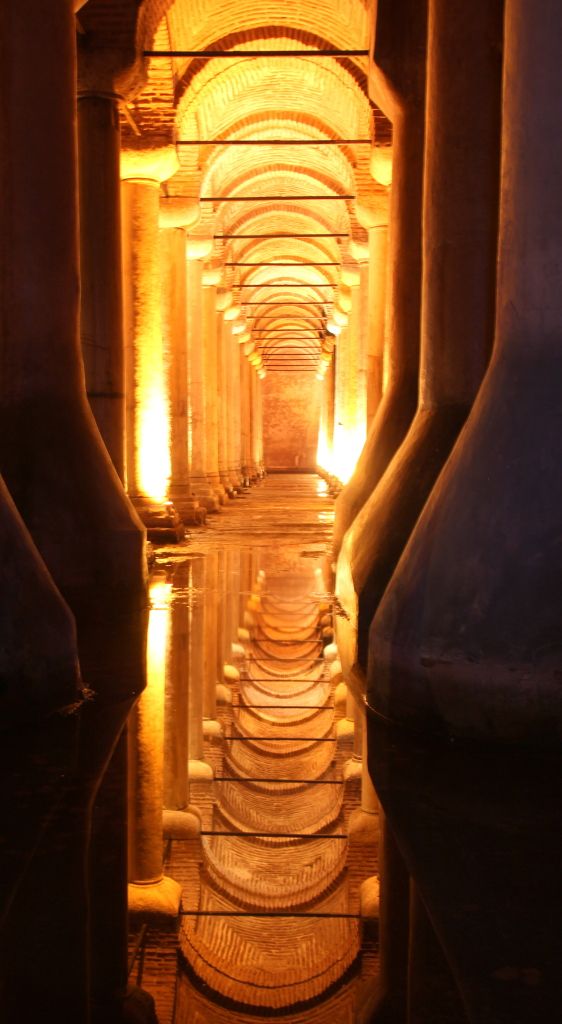 I think I lingered here longer than any other single tourist site in Istanbul. So much time looking around, taking long-exposure photos, and wishing people would stop walking through my frame.
Also, it was rainy outside and the cistern was somehow the driest spot I could find in Sultanahmet.
Especially nice is that the entrance closes about a half an hour before the Cistern itself does. If you want to play at photography without being rushed by the tourist hordes, get in about 4:30. Check out all the different angles and decide what you want to shoot, then sneak back around to the entrance after the last admissions and you practically have the walkways to yourself for half an hour.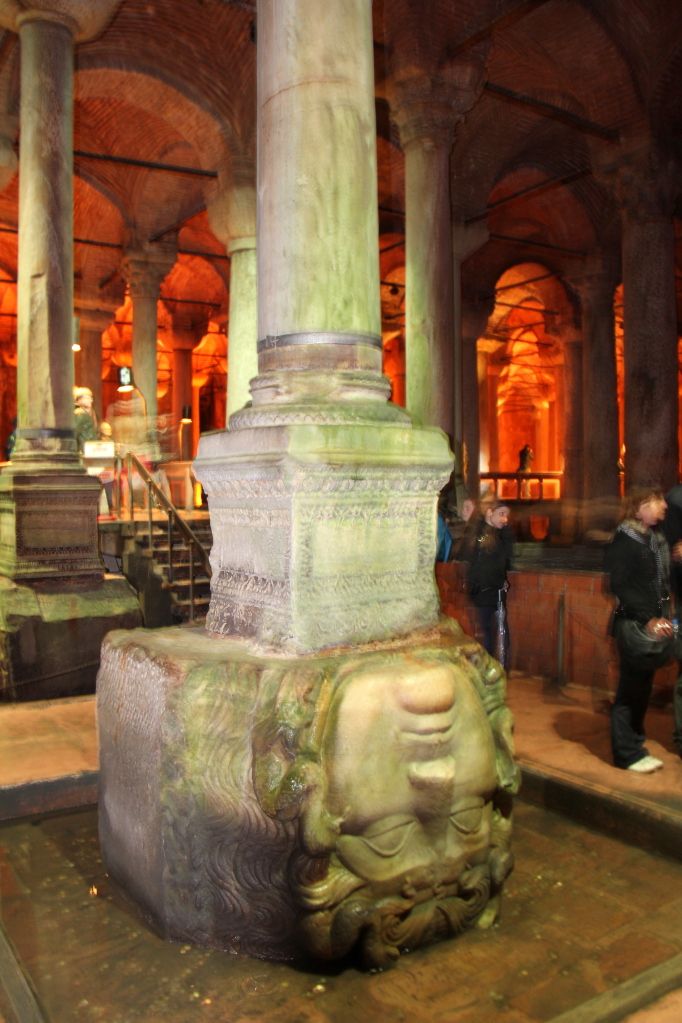 If you end up inside long before that, though, there's a cafe just before the exit. Get one of those delicious Turkish Coffees, and wait it out. Believe me, you wont regret it.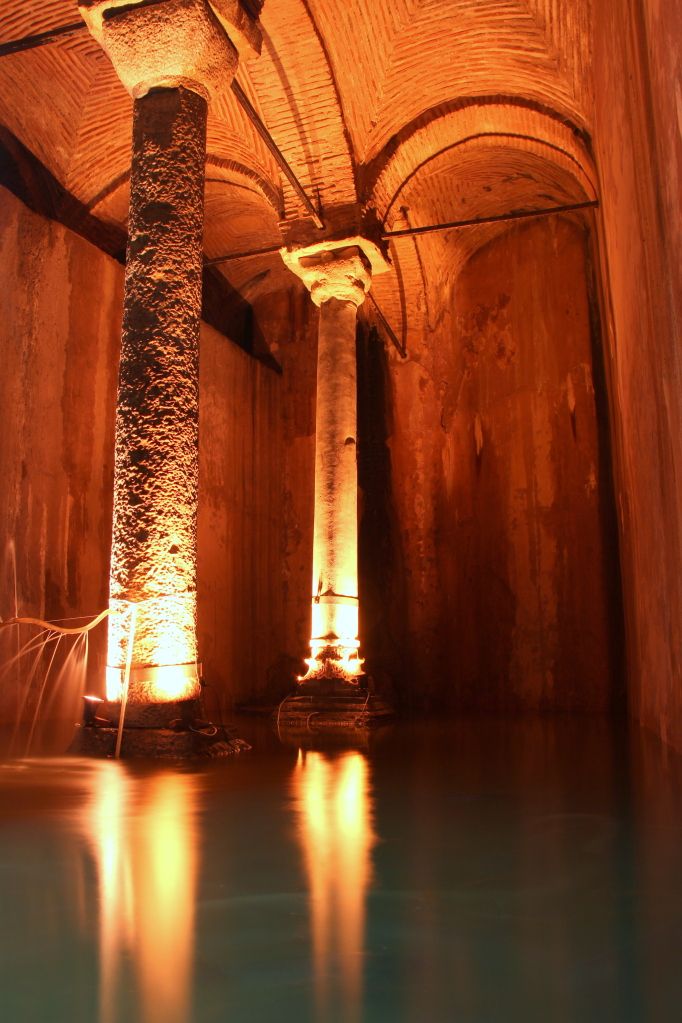 ———–
Like almost everything in the Sultanahmet neighborhood, I'd recommend you visit this on your own rather than with a guide or tour. If you're still keen, though, check out GetYourGuide for a few that go through the Basilica Cistern.