Going to Galata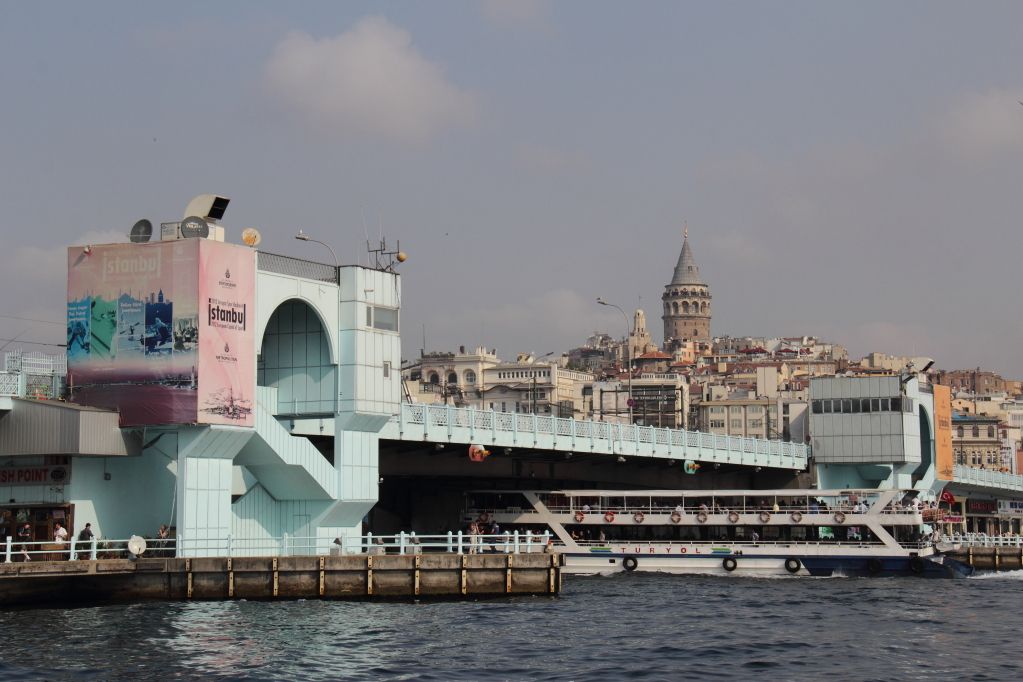 Galata, to most tourists in Istanbul, seems to mean little more than "the place with the tower and the bridge". And it is both of these things. It also, conveniently, happens to be a GREAT district (perhaps the favorite I've found in the city) for street food and people watching and neighborhood wandering and failing to find what you're looking for but stumbling into something else cool anyways.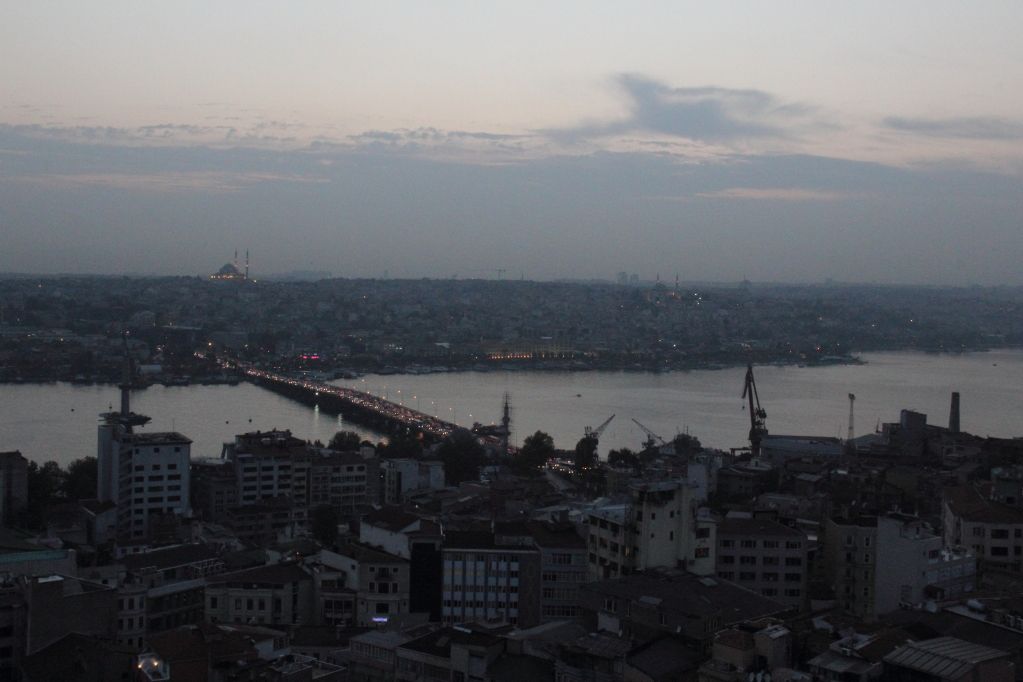 And really, those are my favorite places on the planet.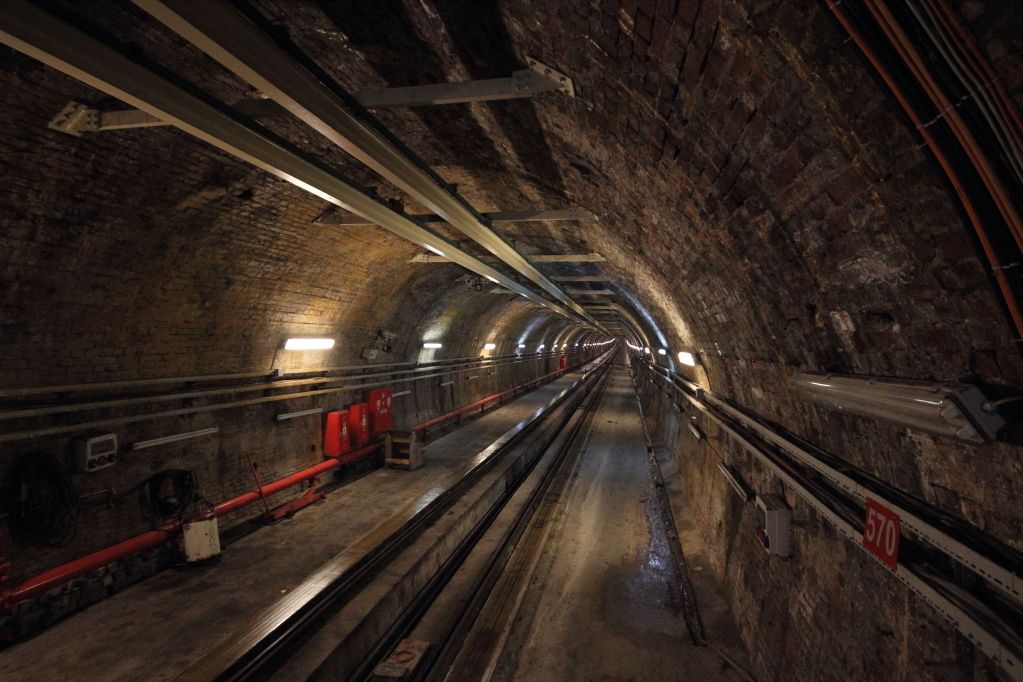 So go, ride the Tunel funicular up the hill and then walk back down to the Galata Tower. Climb up for the view if you must, but expect packed crowds fighting over good photography spots.
And, what with the tripod-nazis that work at the front desk of EVERYWHERE in Istanbul, be prepared for a noisy shooting experience as you try to protect your camera with overhanging limbs of your body.
When you're done, though, wander out of the tourist streets to find some good food and interesting back alleys. Do try the fish, since as you walk over the Galata Bridge you'll be watching hundreds of fishermen pull it straight out of the (questionably clean) Golden Horn.
There are tons of seafood options on the lower level of the bridge itself: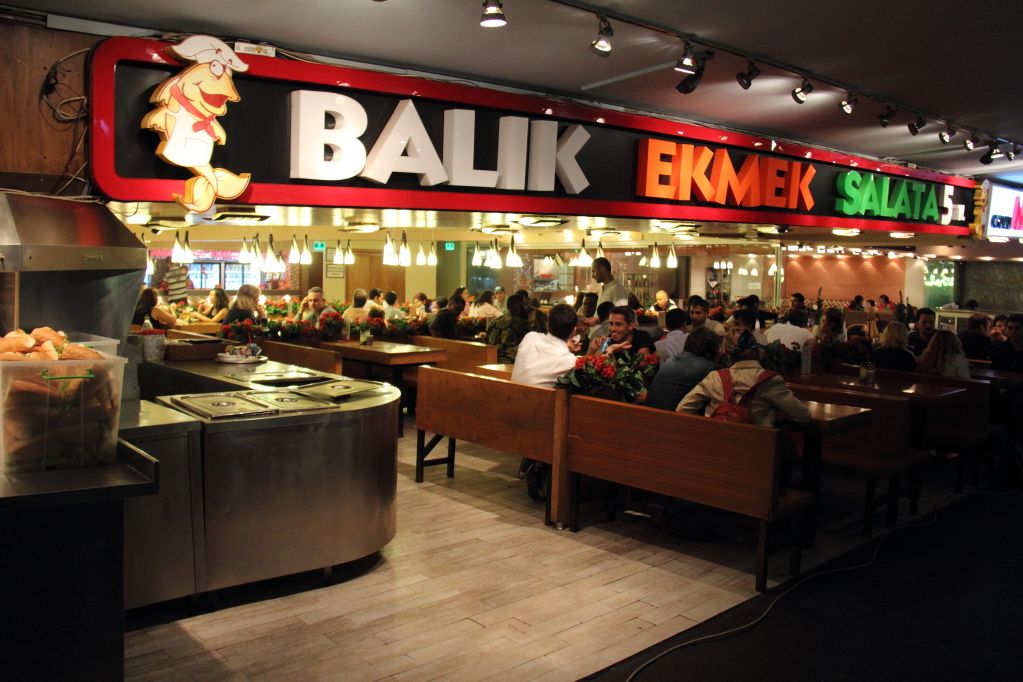 For even more amazing deliciousness, though, street-food fish sandwiches!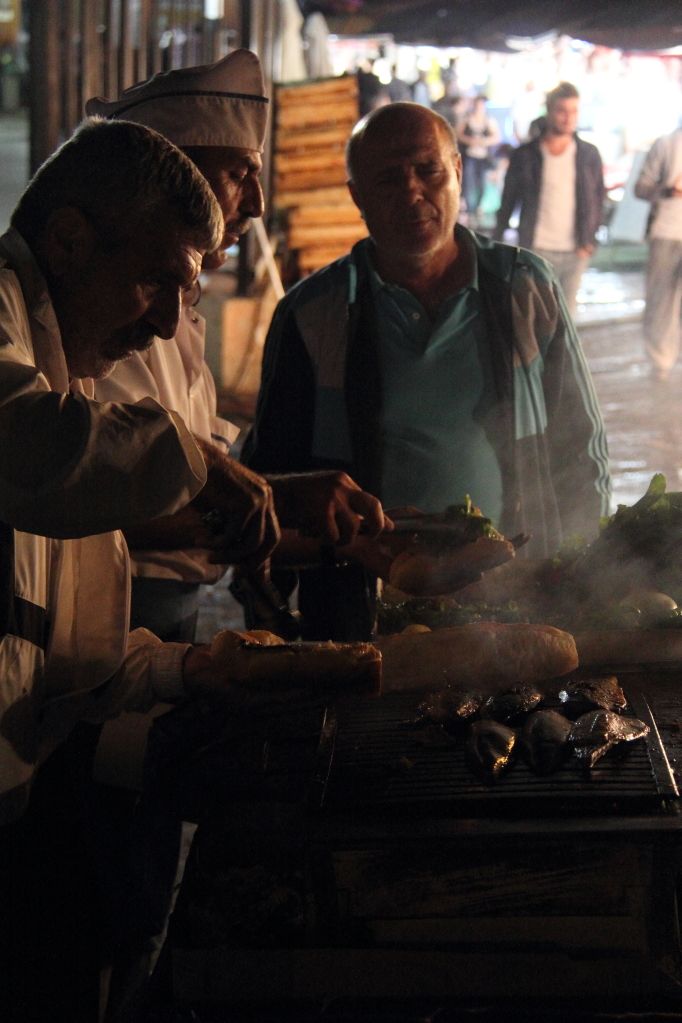 While there are proper Balik Ekmek (fish sandwich) restaurants on the Eminonu side of the bridge, I much preferred the dudes-cooking-fresh-on-tabletop-griddles experience over on the Karakoy end.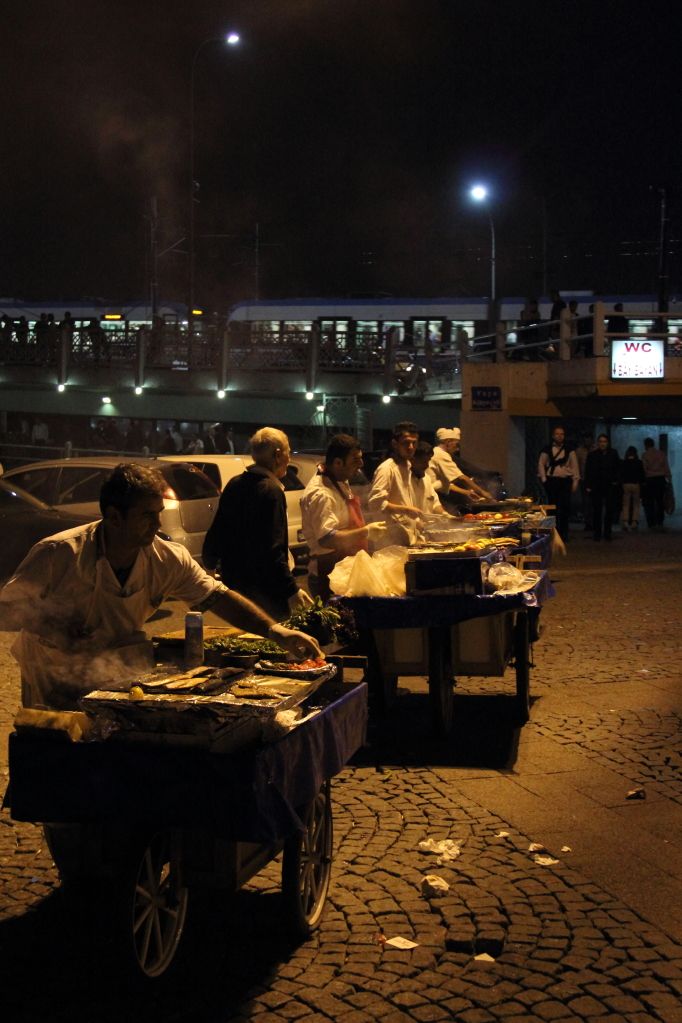 Of course, it isn't all about food. Especially on the Karakoy side of bridge (and just south of the roads that lead up to the Galata Tower) is a cool little walkable neighborhood that if followed far enough will eventually land you at the Istanbul Modern Museum. Walk, wander, watch, and wish for just a moment that you could live in Istanbul for even just a few months.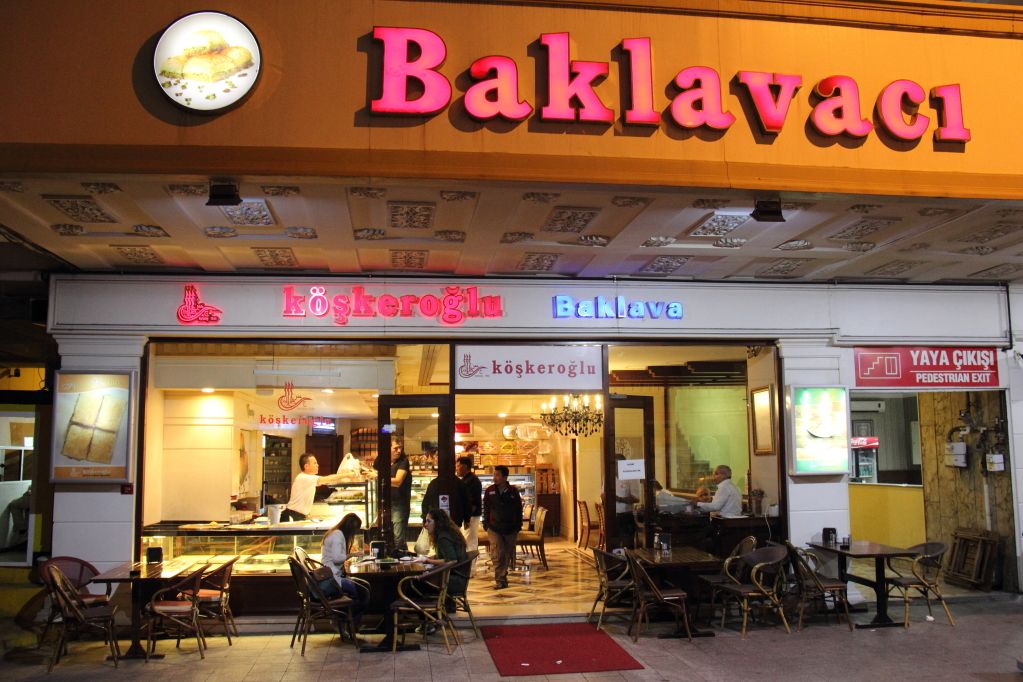 And of course, if all that fails to hold your attention, there are always Baklava shops to indulge your inner sweet tooth.