Istanbul: Grand Bazaar
I'm a sucker for markets, of every shape size color sound and smell. With a market in Istanbul styling itself the Grand Bazaar, then, how could I not go?
In terms of a market, the places honestly wasn't that great. I swear I only saw 10 different shops, repeated ad nauseum throughout the whole place. In terms of tourism and photography, though, it was Grand indeed. Eight of the ten shops were full of colors and light, the ceilings were high, and the crowds were swarming when I went.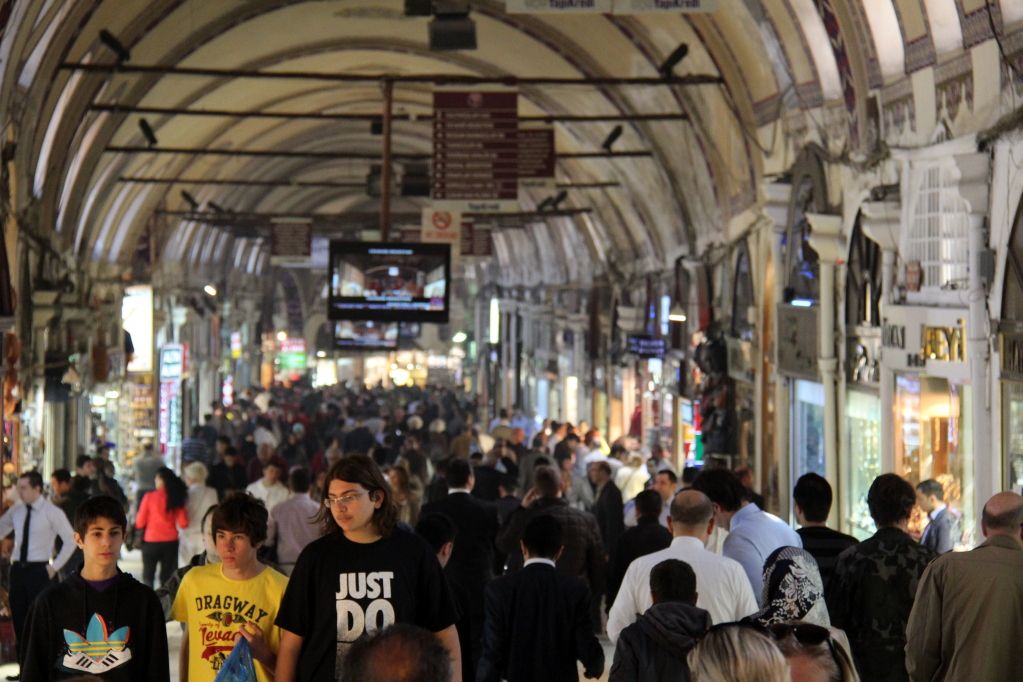 In the lanes just outside the bazaar itself, a greater variety of shops (and an unhealthy profusion of all sorts of cheap and delicious food) sat in the shadow of towering minarets and other beautiful buildings.
Back inside the dark recesses of the market, finding my way was never a problem. Though the walkways twisted and turned, there was a lamp shop around every corner to light the way!
The part that appealed to me the most, though is was decidedly the least useful since I read neither Arabic nor Turkish, was a little side-street book bazaar tucked in beside the main area and a nearby mosque. Even when I know the words will mean nothing to me, I can't bring myself past so many books in one place without stopping to browse through!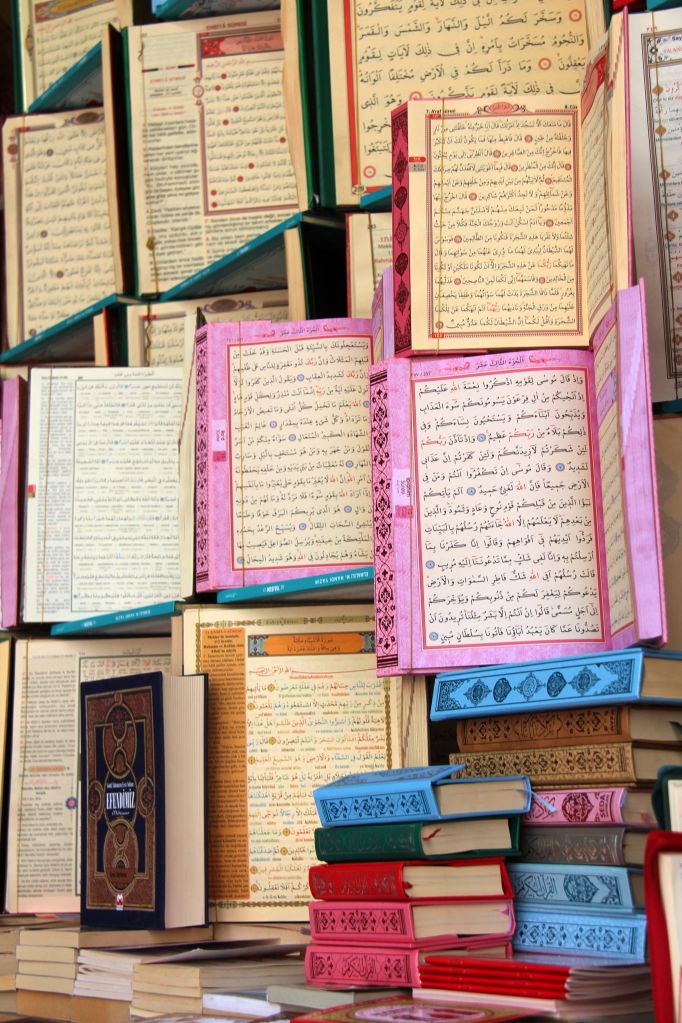 ——————-
Like many of Istanbul's major historic sites, the Grand Bazaar is simple to visit independently (and free!). If you'd like a guide, though, I really enjoyed working as a photographer with the folks who run the Hidden Istanbul tour.