Istanbul: Maiden's Tower
I don't know if this is something I should really mention, but I once made a point of watching all the 007 films. In order.
That should go at least part of the way towards explaining why I took so many pictures of Istanbul's Maiden's Tower, right?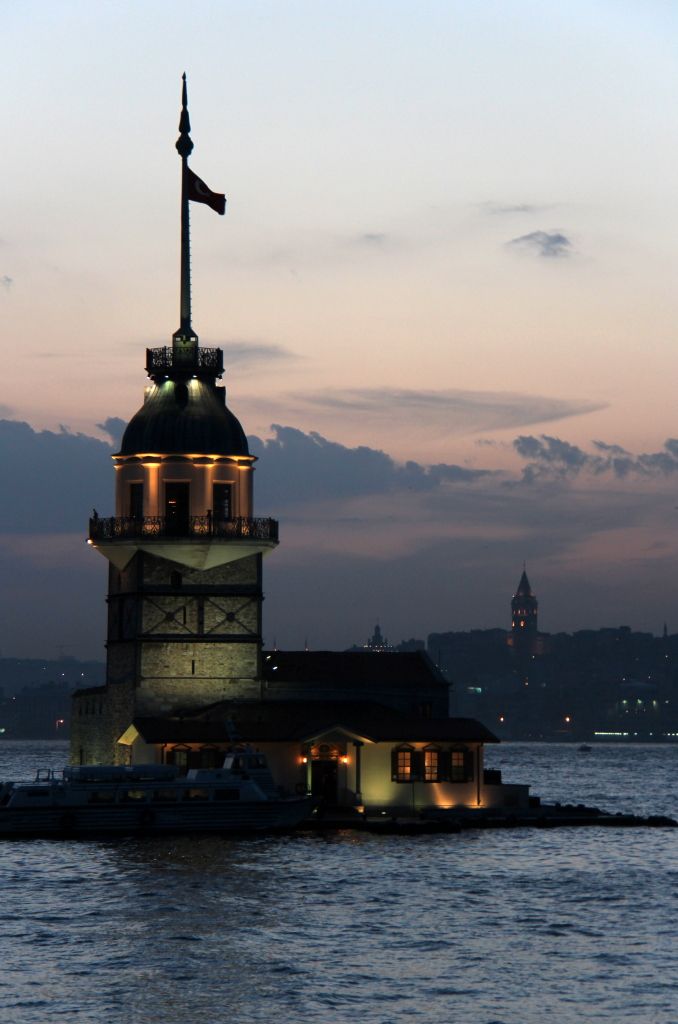 In The World is not Enough, Brosnan-Bond is imprisoned and tortured in the Maiden's Tower, perched on the Asia side of the Bosphorus in Istanbul.
I didn't spot any Bond actors, and never actually took the short boat ride over to the tower itself. In a classic Eiffel Tower scenario, what good is being on the clutch landmark of the local skyline when it means you wont be able see it in the view??