Istanbul: Better By Boat
Probably my most liked parts of Istanbul (and, according to Pamuk, the warm beating heart of the melancholic city) are the waterways that cut in an around town.
Like with the Star Ferry in HK or the Abras on Dubai's Creek, there's something special about seeing a beautiful city from the deck of a drifting boat. I took the trip across from Eminonu (Europe) to Uskudar (Asia) several times more than was necessary just for the joy of being on the water, and of course I had my camera out every time: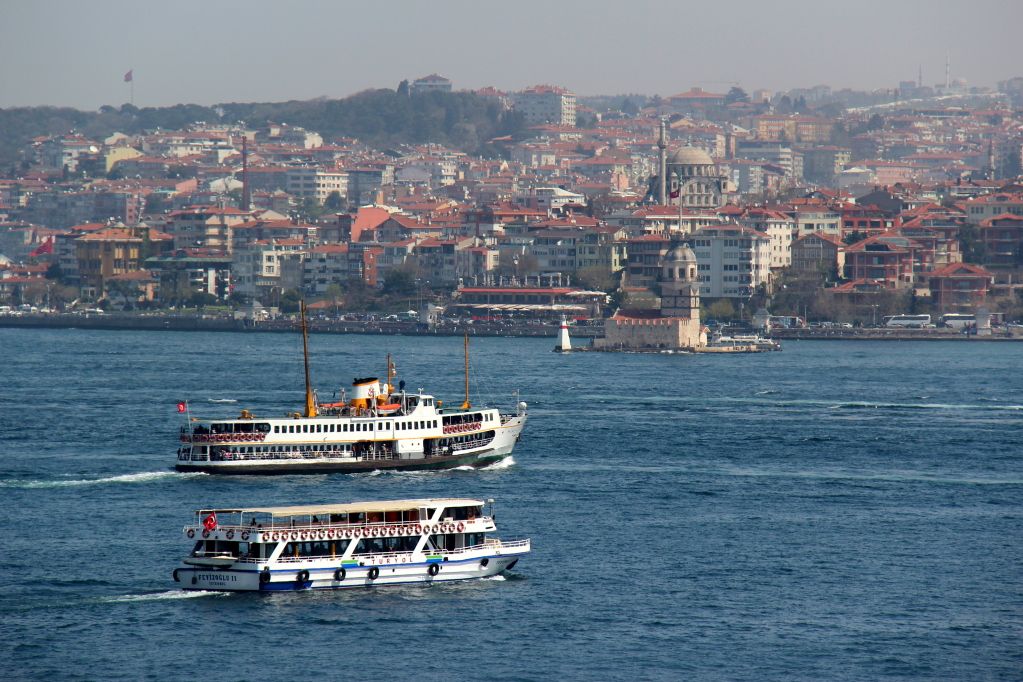 The weather was never really good enough for a full day to justify a full-on Bosphorus Cruise, but thats high on the list of things to pursue next time I pass through this excellent city.