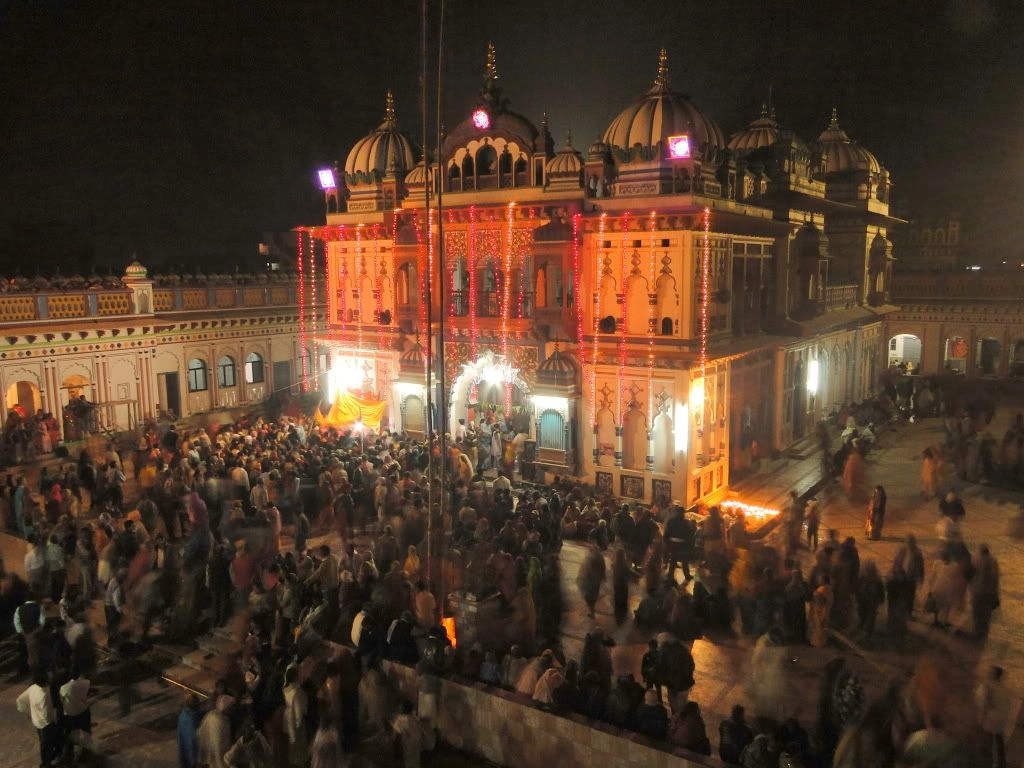 Janakpur exists mainly as a small provincial town of note only as the end of Nepal's single railway line, but one day ever year it plays host to one of the wilder festivals I've ever been to. Sita Bibaha festival, a celebration of the marriage of Sita and Rama from the Hindu epic Ramayana, reminds me of a Mardi Gras where people still come for the religion.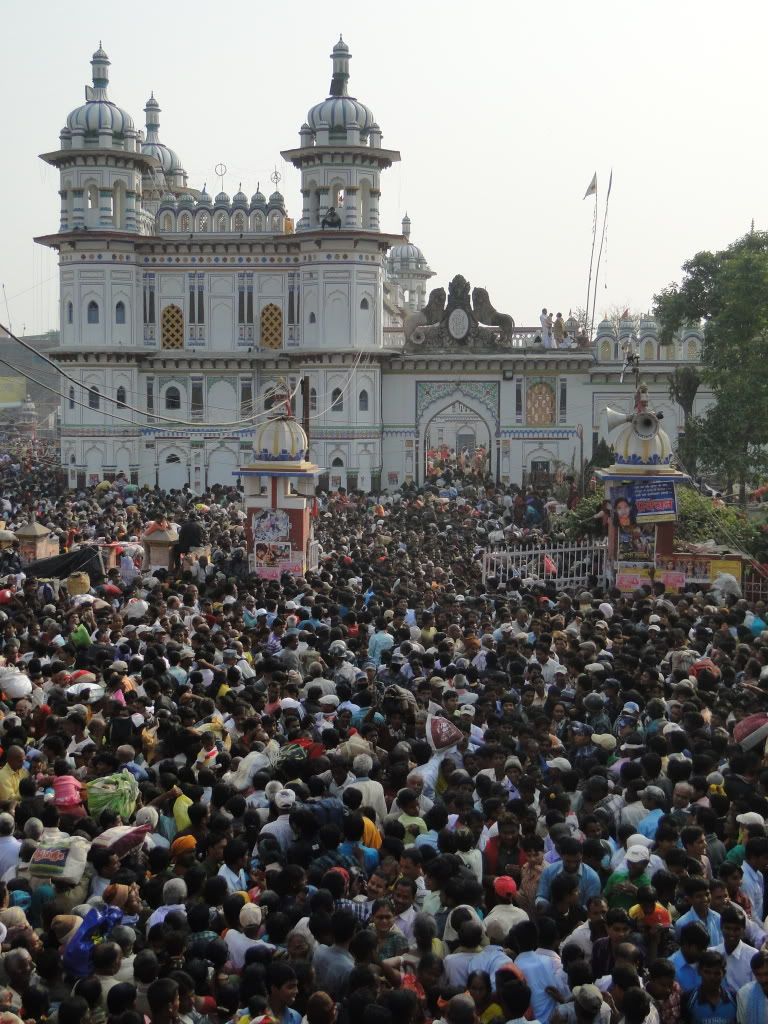 Though normally a bit hectic and dirty, the city of Janakpur gets so crowded during the festival that over the most important day I saw police crowd control tactics ramp up from an ineffective start of whistle-blowing and gesticulating until at the end lines of police were using riot tactics to assault the slow to respond with bamboo lathes. I wish I had pictures to show, but I was too busy making sure I was out of the way fast enough!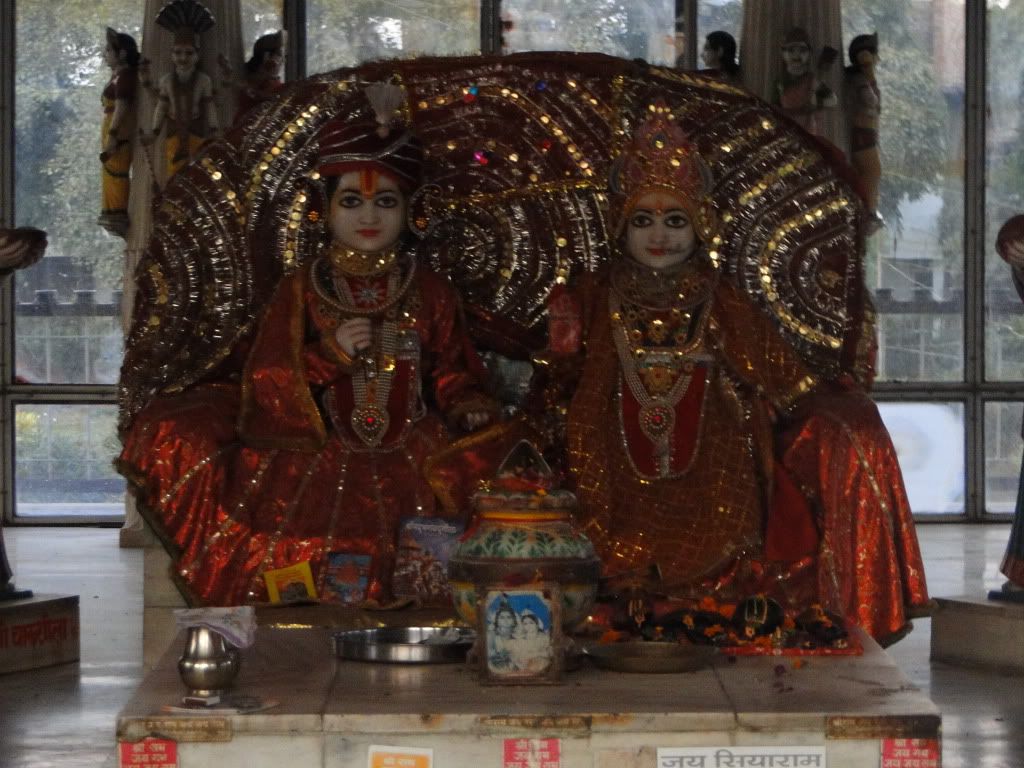 Why all the fuss? Janakpur is historically the location where Rama proved his strength and won the hand of the beautiful Sita in the Ramayana.  To commemorate the event, tens of thousands of pilgrims from India and Nepal crowd their way into town for a day of celebration.
After a morning of ritual bathing in the Danush Sagar and lighting incense at the Rama temple, the sea of pilgrims with their waves of colorful saris float back to the courtyard of Janaki temple for the most important event of the festival.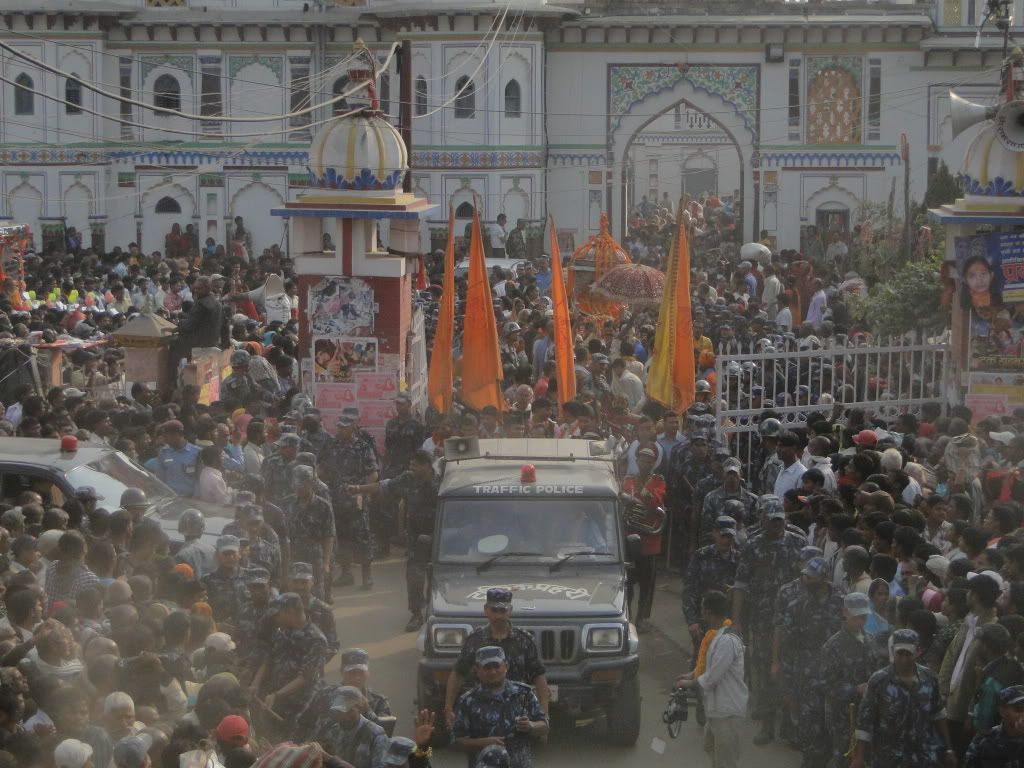 Pushing through the crowd in a winding line of trucks and tractors, the parading procession of Sita Bibaha re-enacts the marriage of two of Hinduism's most celebrated historical heroes. Succeeding where so many noble princes failed before him, young Rama proved his worth for the hand of Sita by breaking the bow of the deity Shiva after a succession of more celebrated suitors failed even to lift the weapon.
In celebration of this mythical marriage, pilgrims from throughout the Hindu world line the streets as children in the costumes of the epic couple are borne through Janakpur guided by Hanuman himself.
As the day fades and the festival comes to an end, sadhus and pilgrims come together for some last little revelry in the fading light of the Janaki Mandir courtyard.  By the next afternoon, Janakpur will resume its slow and noisy pace for another year.