Before we left modernity, our guide Ed said that we should bring lots of little gifts to hand out while we were in the jungle.  In Mentawi, this mostly means two things: smokes and candy.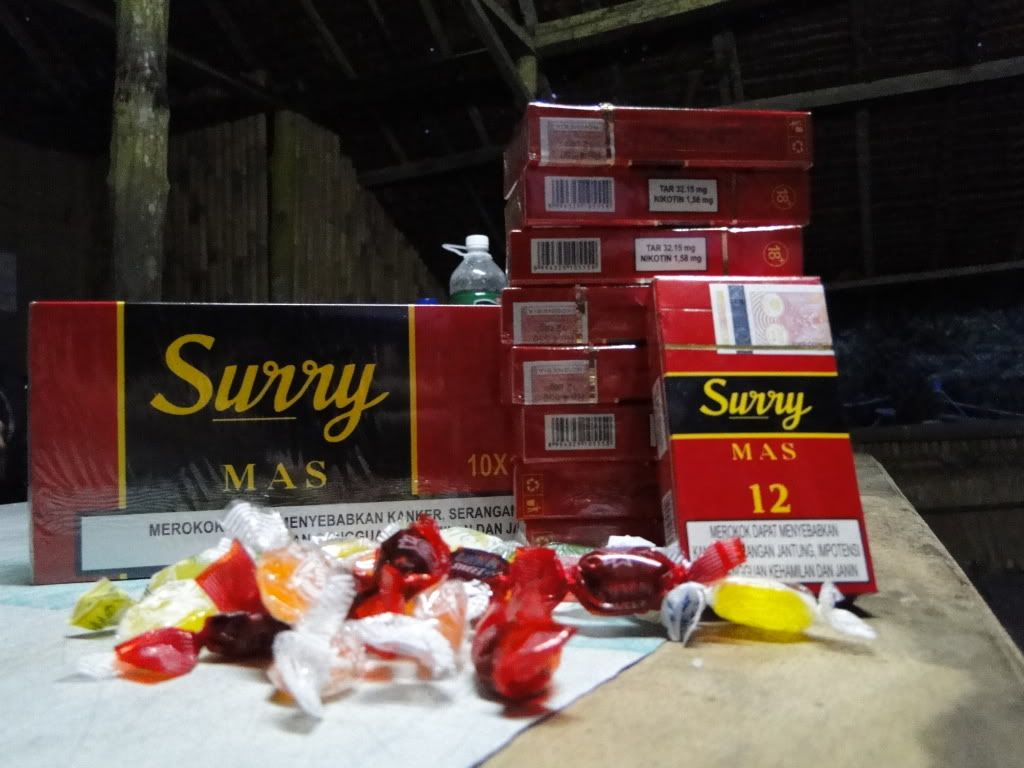 Fully stocked and excited to go, Batiste and Joanna (a French couple I met in Bukittingi) and I jumped in a loaded boat to head upriver for a few hours.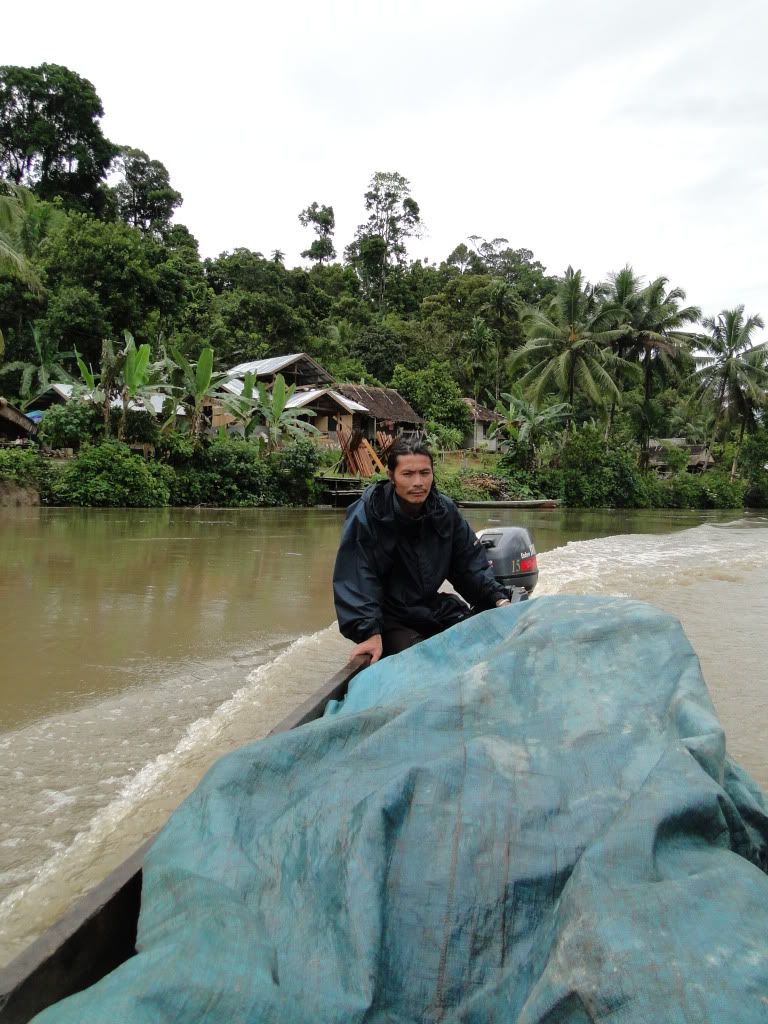 After docking at a hut beside the river we walked with a shaman who had shared our boat and offered to have us stay with his family for a few nights.  After about an hour and a half of slipping on all sorts of jungle mud and rickety log bridges, we arrived home:
One of the first things any of us noticed once we got into the house: monkey skulls hanging in the back room.  This trip was gonna get weird.