Aside from eating through Singapore for a full day, easily the best part of my quick trip through town was finding the Kampong Glam neighborhood. There are very few things I more enjoy stumbling across in a city than traditional neighborhoods full of interesting architecture and studded with the occasional house of worship (and my preferences are entirely 'small-c' catholic on this last).
This little neighborhood, to all appearances full of delicious restaurants and small businesses, I somehow missed on my first trip through Singapore. I only found it this time because I climbed to the top floor of an apartment building looking for a good photo out towards downtown and the harbor, and I was delighted to find this in my immediate neighborhood.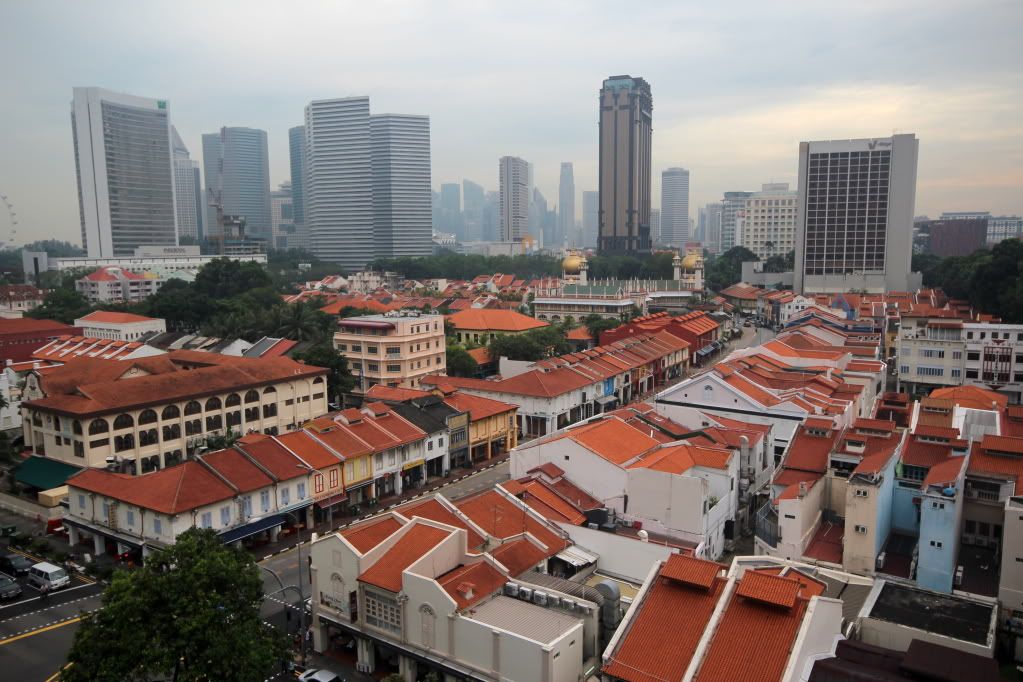 Though small, seemingly no more than a couple of square blocks, there were so many restaurants and guesthouses that I'll almost certainly base myself in Kampong Glam if/when I ever spend more time in Singapore. Combined with all the city's delicious food courts and hawker centers, Kampong Glam is itself almost a good enough reason to return.