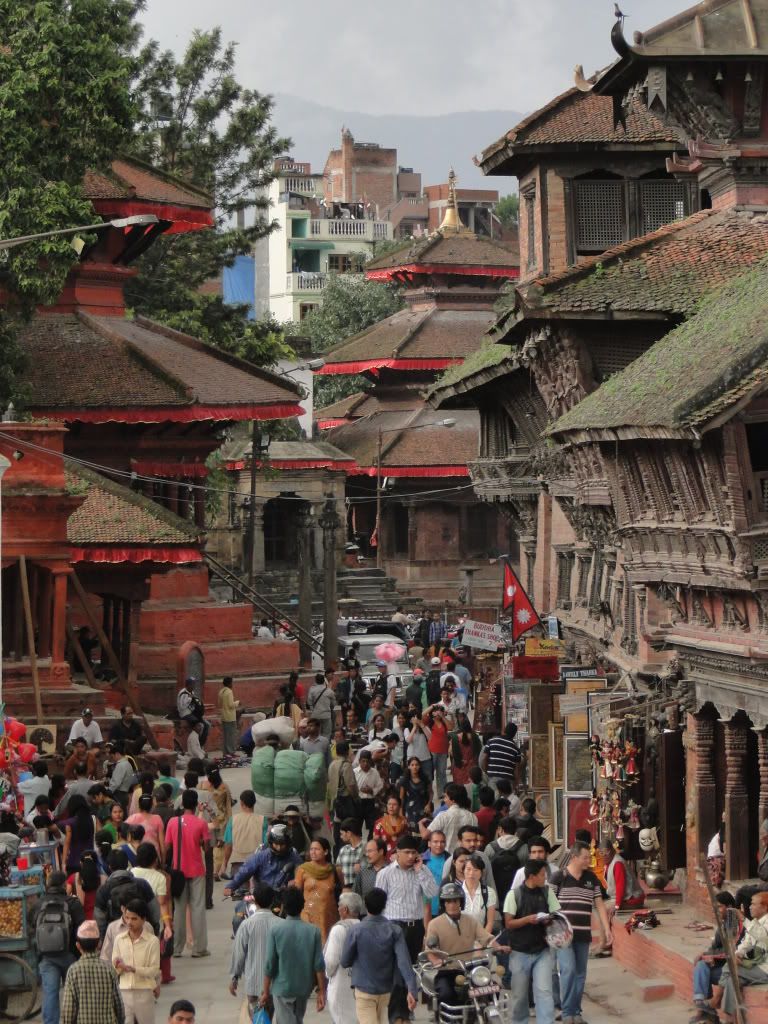 Kathmandu, Nepal  is crowded and hectic and noisy and polluted.  And yet somehow I find myself liking it even more every time I pass back through between adventures further afield.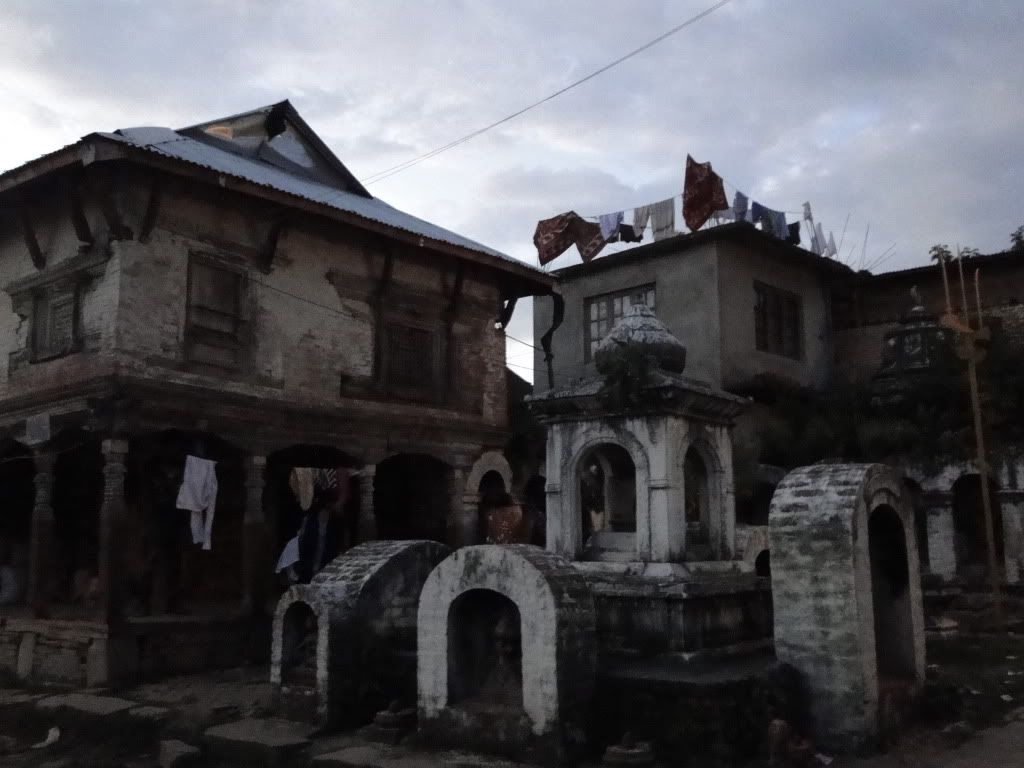 When I got back from 36 days of trekking near Everest, I gorged on delicious Indian food that I hadn't had for over a month.  After coming back from Siti Bibiha festival in Janakpur, relatively underdeveloped Nepal, it was all about Western food like pizzas and salads and coffee.
But the town itself is also visually arresting to walk around.  More than perhaps anywhere I've ever been, history and culture are built wholly into the very fabric of the city. Every little lane seems to have another temple or shrine or ancient-looking building that might be on the verge of falling down, and even though I haven't taken many pictures that I really like its still a visually beautiful city to stroll through.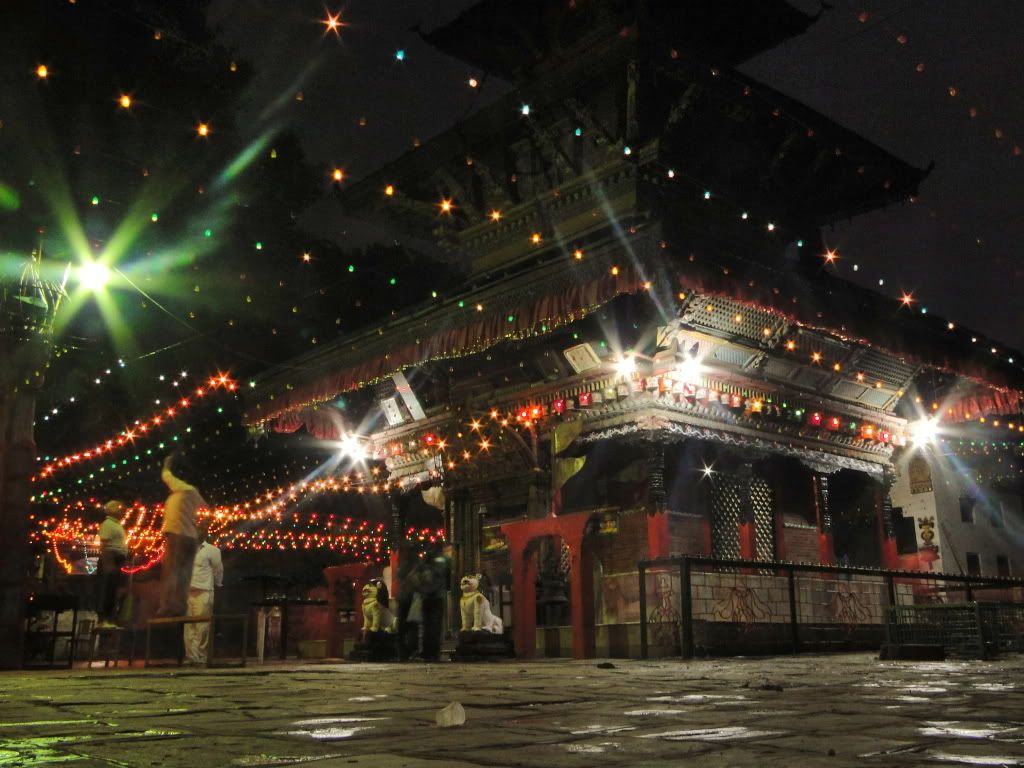 My first stay in Kathmandu, while I was studying for the GRE, happened to coincide with the Dashain festival. Celebrated by both Hindus and Buddhists, the city was awash with decorations and the finely-clothed faithful and animals on the way to slaughter. All around town, bamboo swings had been set up in celebration.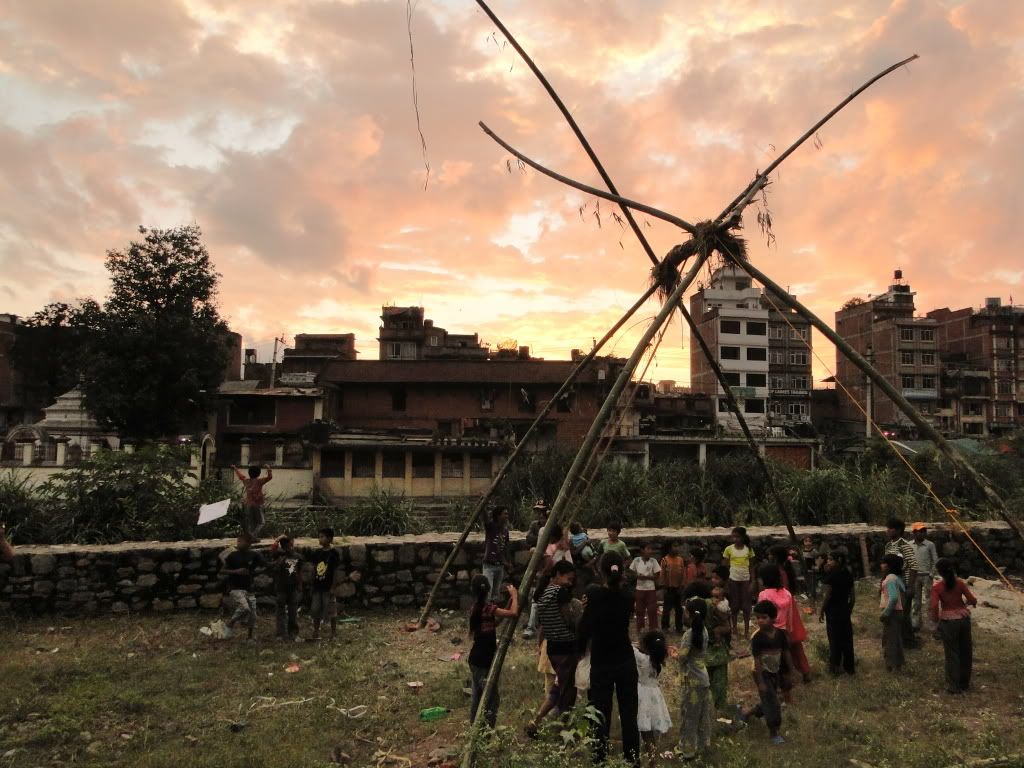 One random day before the climax of Dashain, a friend and I walked across a big military parade on the way to try to find our busses to Chitwan. It had some small handful of spectators, but Kathmandu is just such a weird vibrant busy city that most people only glanced at it and then kept walking.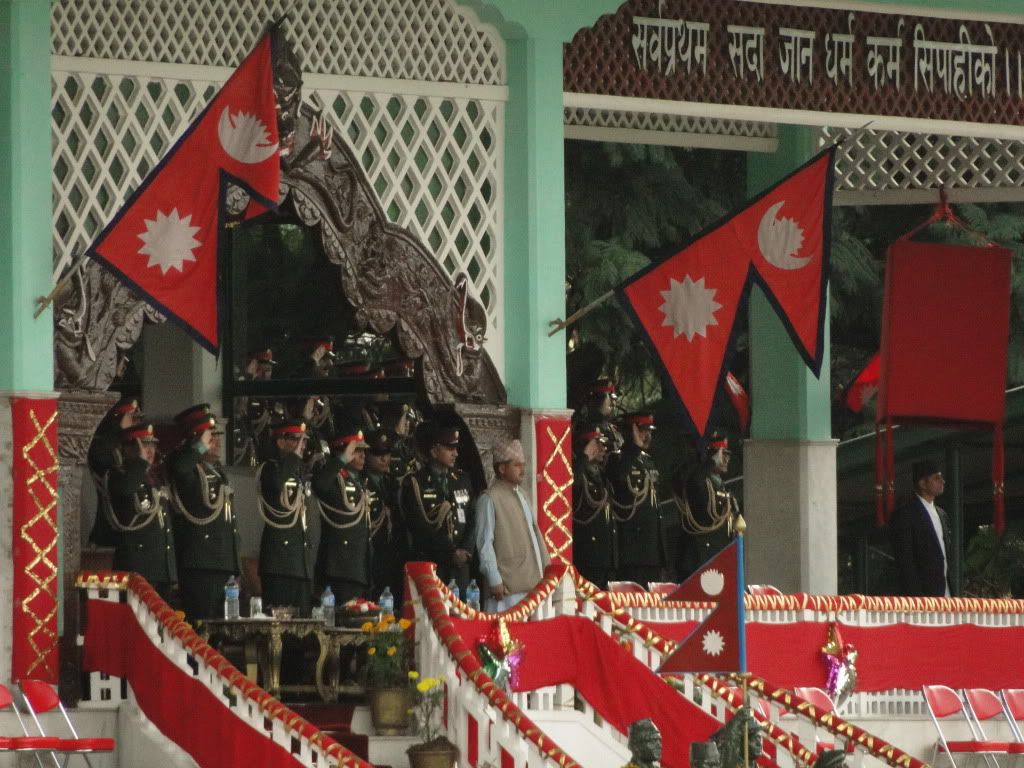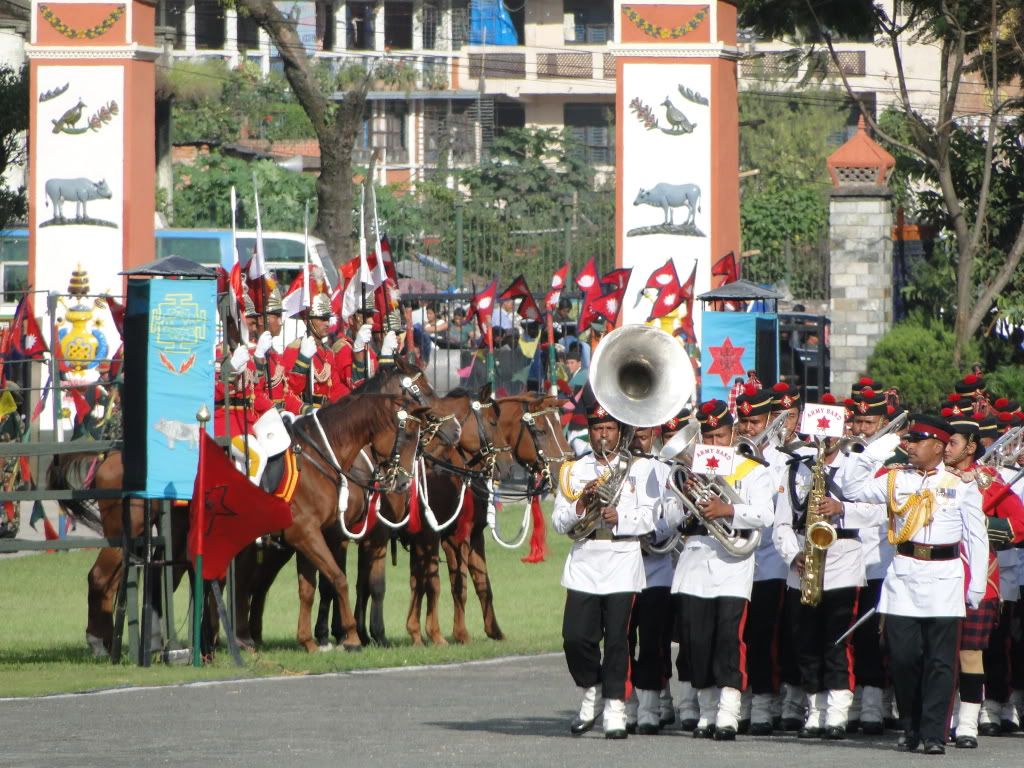 There are even cool little "…towns" scattered throughout the city. Near Pashupatinath, the big Hindu temple, all the services and religious paraphernalia for Hindus can be had easily. Around Bodnath, one of the major Buddhis sites, a large Tibetan refugee community has formed over the years.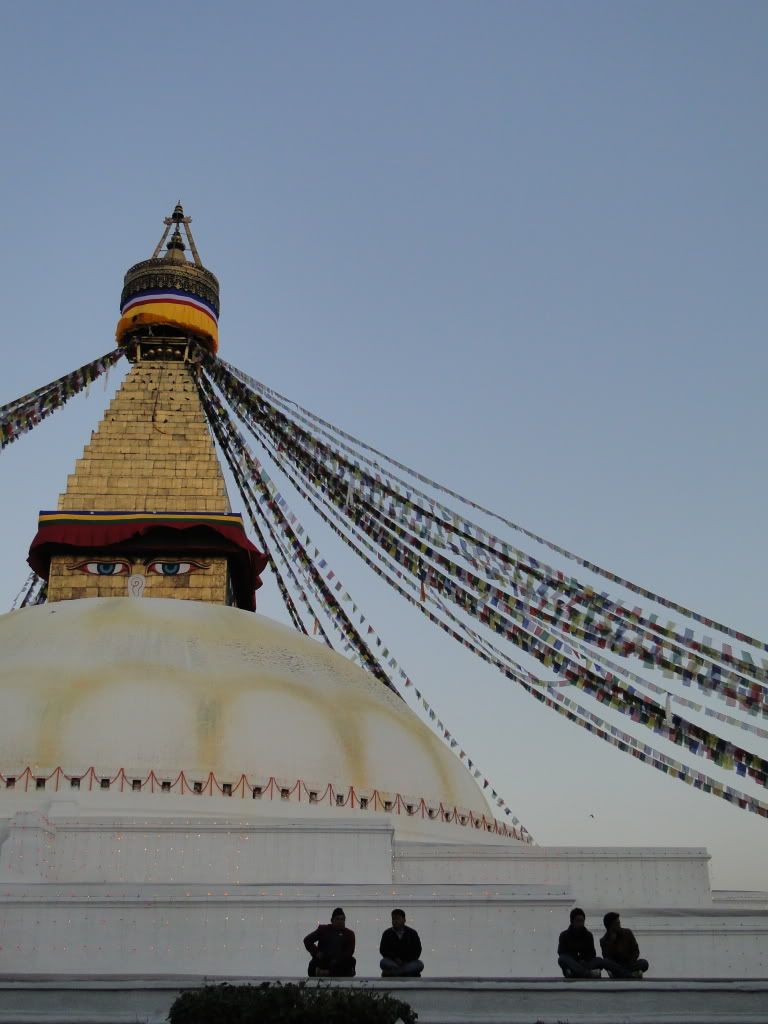 Durbar square initially annoyed me with its admission fee, but in the course of getting my computer repaired I had to walk through 5 or 6 times and got the 3-month pass for the Square. There are few better places in the city to sit and people-watch, as crowds of both locals and tourists constantly flow through the area. There's even a living goddess in a house on the main square, who makes regular appearances!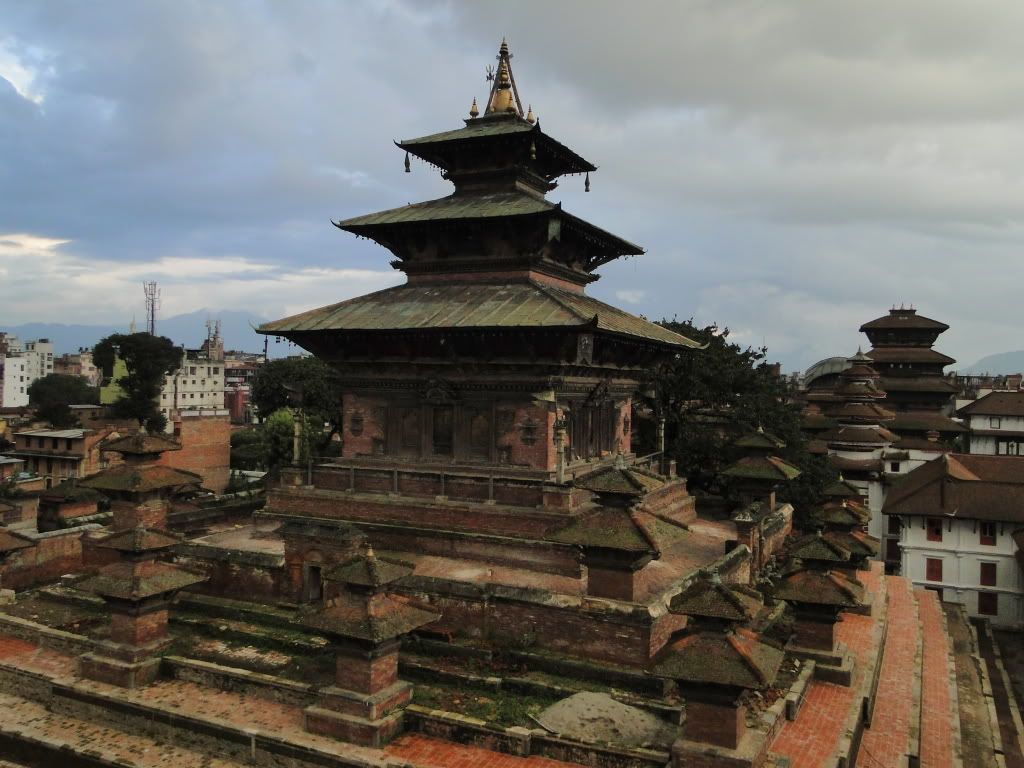 Really, inexplicably, Kathmandu is a city that has grown from general annoyance to a kind of easy comfort over the time I've spent in town. After three weeks of GRE study I was well ready to leave town, but each time I've come back I've been delighted to do so. I'll almost certainly be back to Nepal, and I'll look forward to spending a few days at a time in Kathmandu when I do.