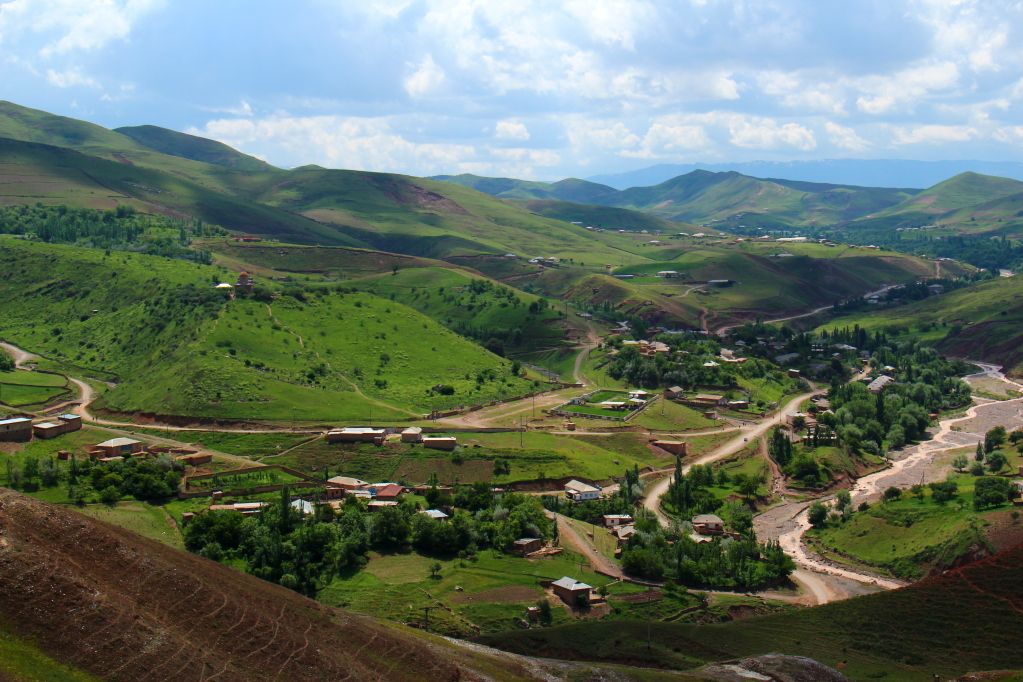 After so much time spent in dusty deserts and historic old towns of Uzbekistan, I often feel the pull to get out and find some green spaces. While reading through an old Uzbekistan Airways in-flight mag that someone had stolen and left in my guesthouse in Khiva, I saw an article on the 500 year-old mausoleum at Katta Langar.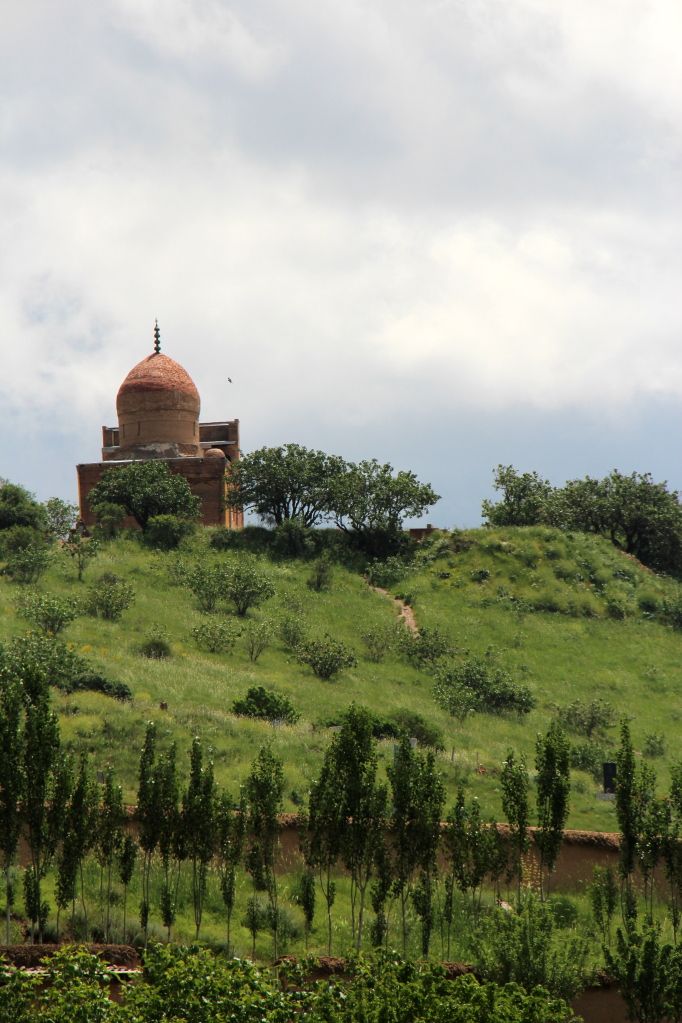 The mausoleum is a short drive from the town of Shakrisabz, and the road passes through beautiful natural scenery on the way.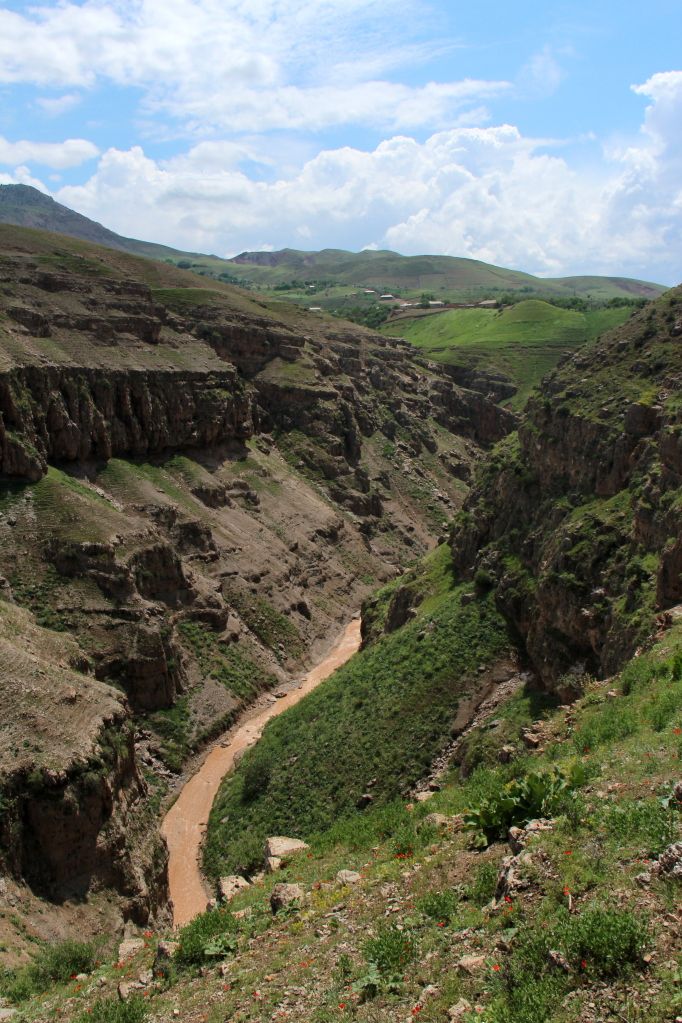 After a quick stop for hiking through a delightful river canyon in the greenest part of Uzbekistan I've ever found, the road continues up into the hills towards the mausoleum complex itself.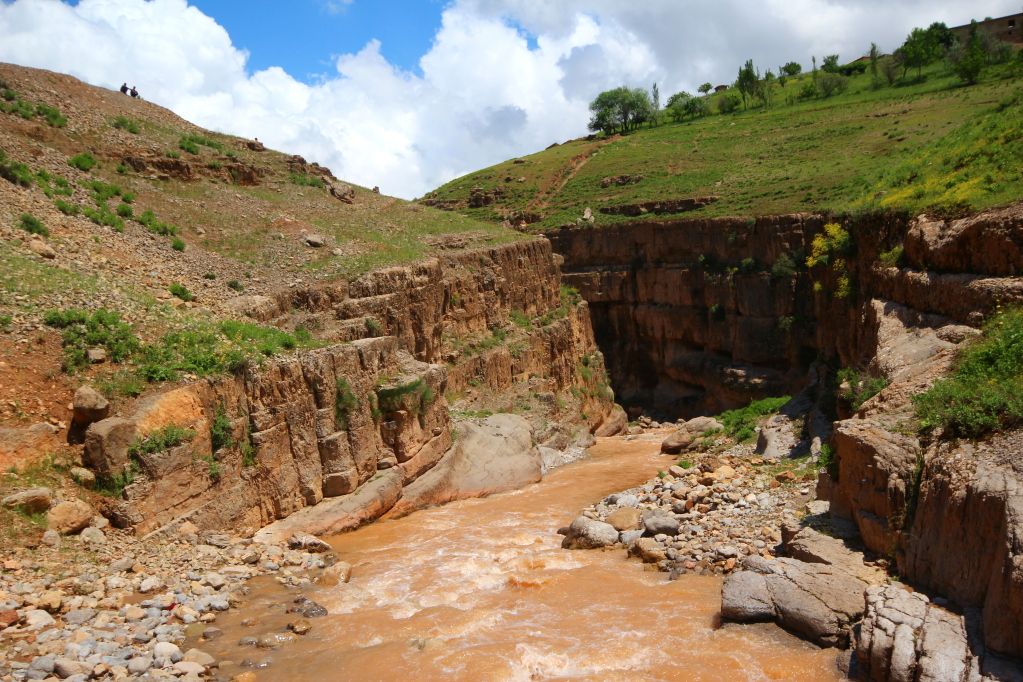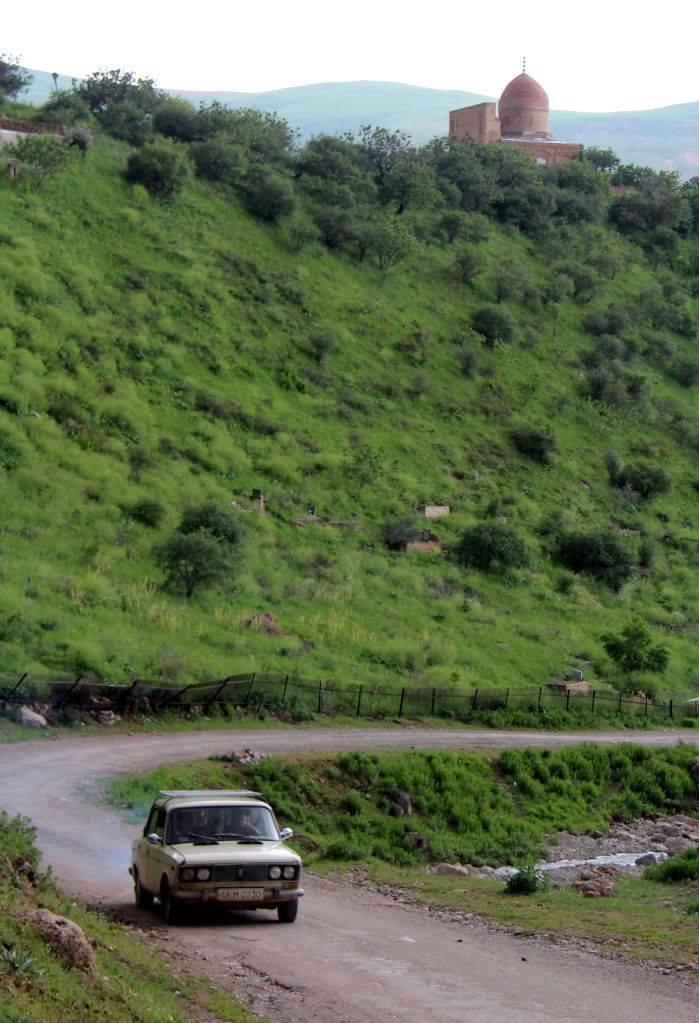 After a quick chat with some of the old folks sitting outside the gate, walk up the path that leads through an old cemetery to where the memorial complex sits atop the hill overlooking the surrounding village and mountains.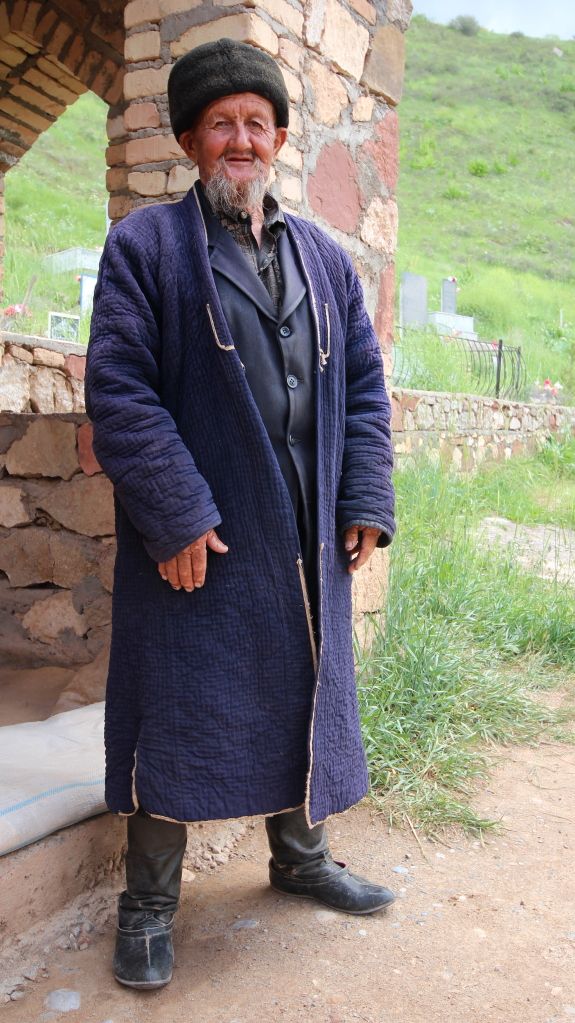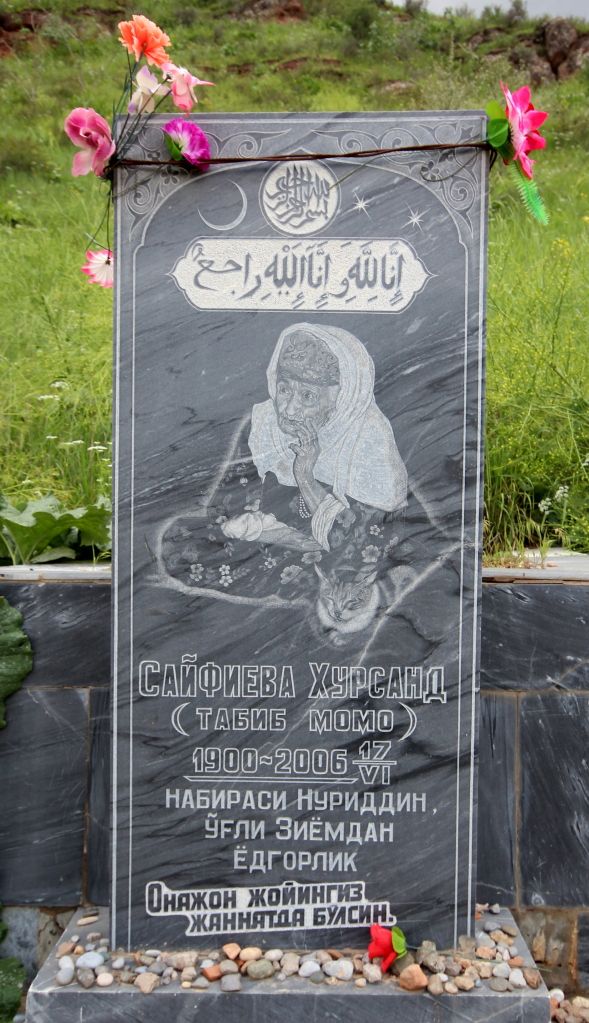 Like many active holy places in Uzbekistan, the interior of the mausoleum itself is off limits to photography. Though unable to take photos of the tombs of the Sufi sheikhs or the engraved crate said to have once housed the Prophet Mohammed's mantle and Osman's Koran (one of the first 5 Korans ever written, completed in 656, and the only one that survives to the present day). Though the present location of the mantle is unknown, the Koran is now kept in Tashkent.
On the closest hilltop facing the mausoleum is an equally ancient mosque, built in 1516.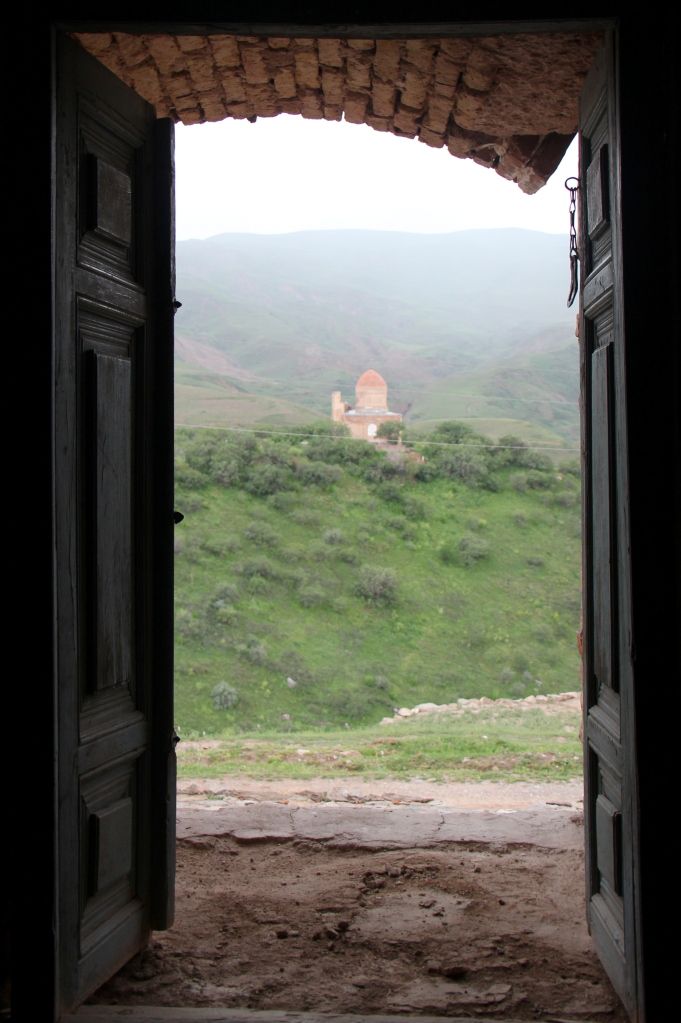 As we sat out a rainstorm outside, the Imam describe to us (in smatterings of French, English, and Russian) the history of the buildings and the origin of the mosque as a Buddhist temple that was converted to Islam.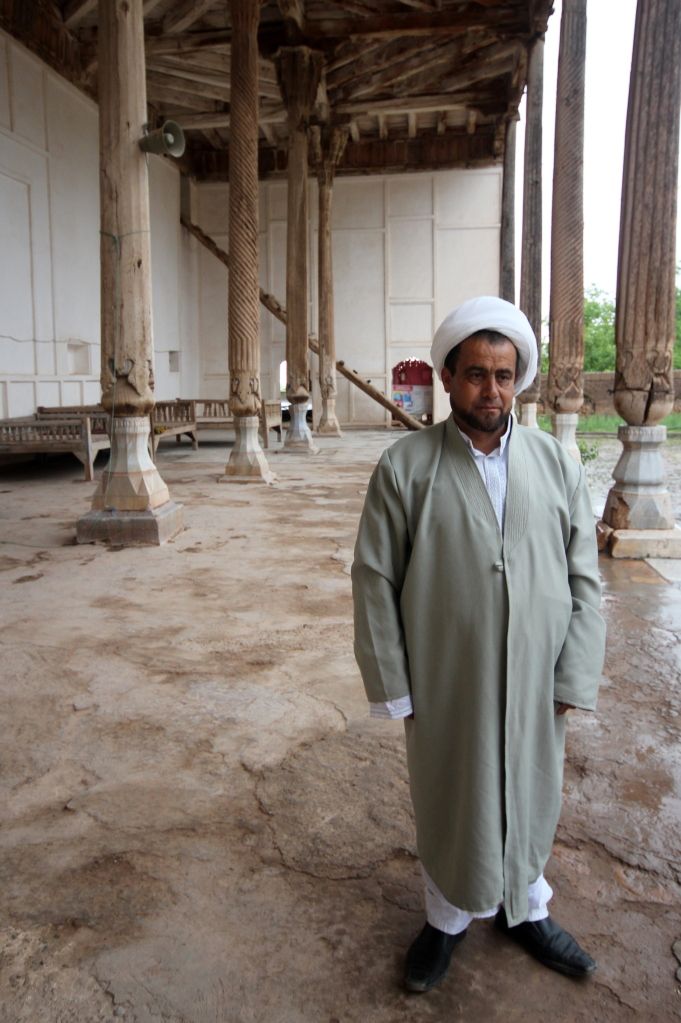 The storm finished and our history lesson concluded, we picked up a couple of local hitchhikers and heading back towards Shakrisabz.