Charyn Canyon
Charyn Canyon is a really beautiful place, well worth the trip from Almaty whether as a daytrip or overnight. I even went as part of an organized tour group, something I generally flee from like other folks flee from contagious diseases. Surrounded by a bus load of Kazakh and Russian tourists chattering away in a language I was meant to be studying everyday, I still couldn't help but have a good time!
There isn't much to describe, of course, given the fact that it was a group tour. You get up early in the morning to meet a bus in Almaty, ride for about two hours to the trail head, and then disembark. Walk for a couple of hours (either with the group or independently, as your preferences lie) to a river at the heart of the canyon, and stop there for lunch. After a bit, follow the group leader up a different path for a quicker trip out.
Back on the bus, this time a little sweaty and tired, and ride back to Almaty. Make sure to pack a lunch, of course, as there are not facilities for purchasing anything at the canyon itself.
Enjoy the photos, and you'll find a bit more info at the end of the post on booking the tour or the cheap places to stay in Almaty.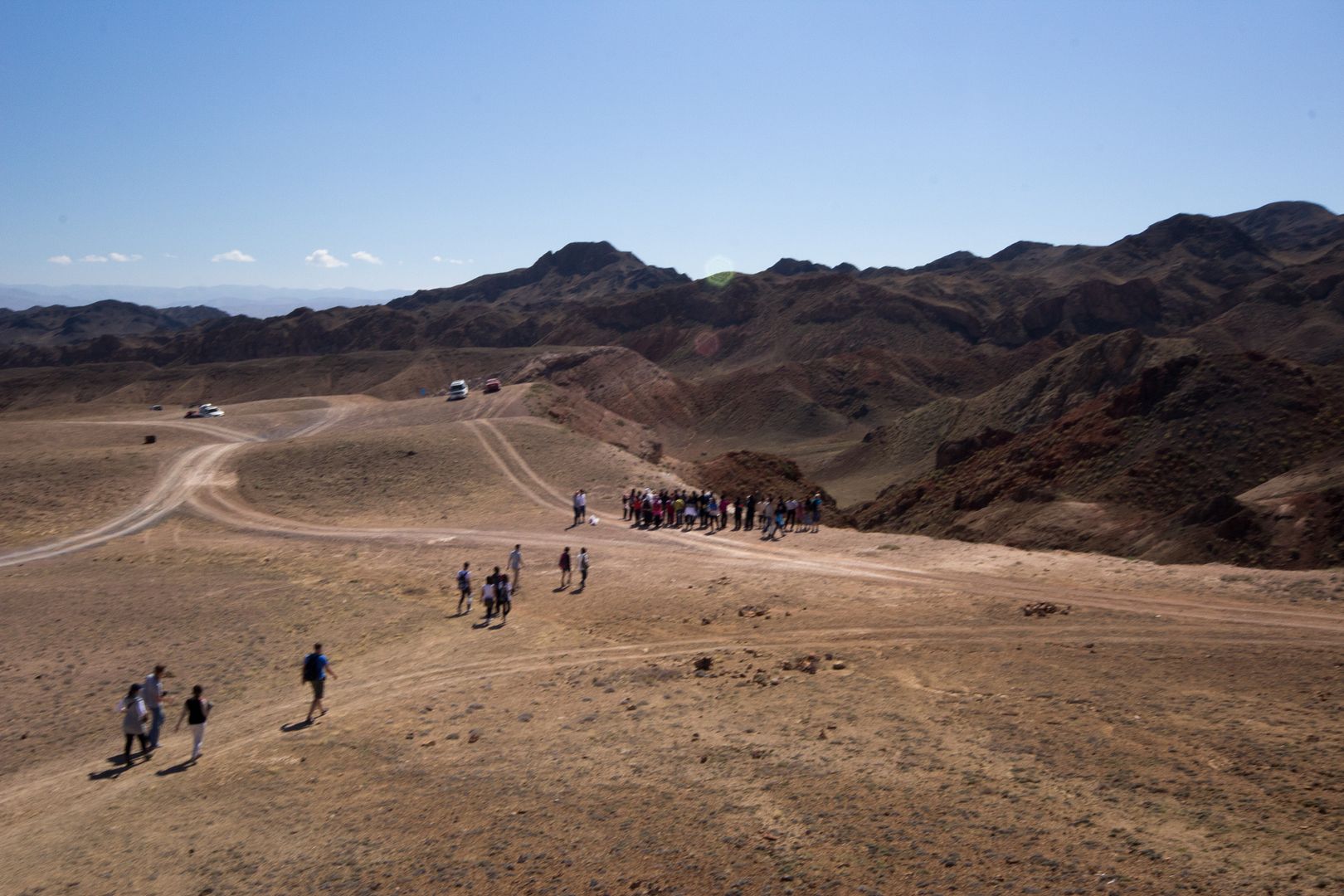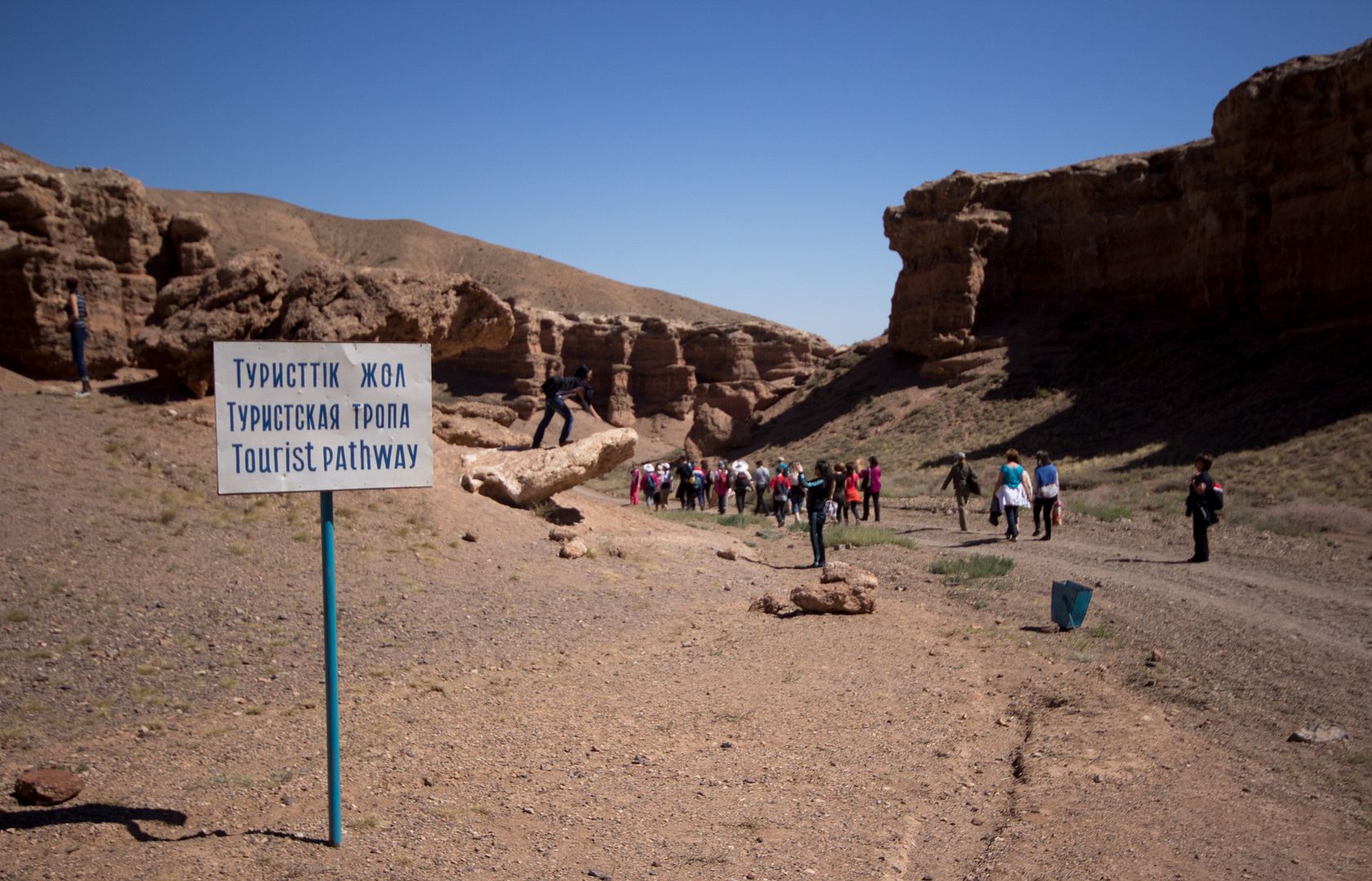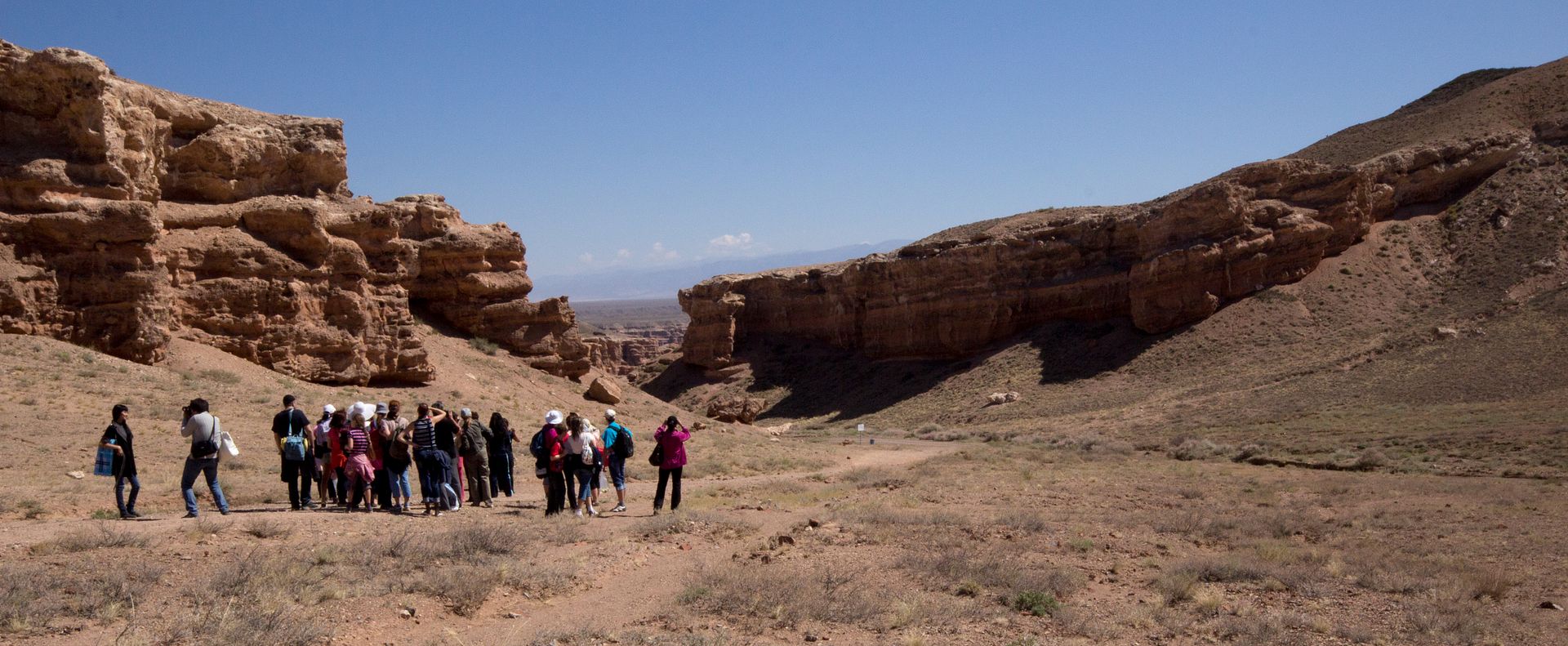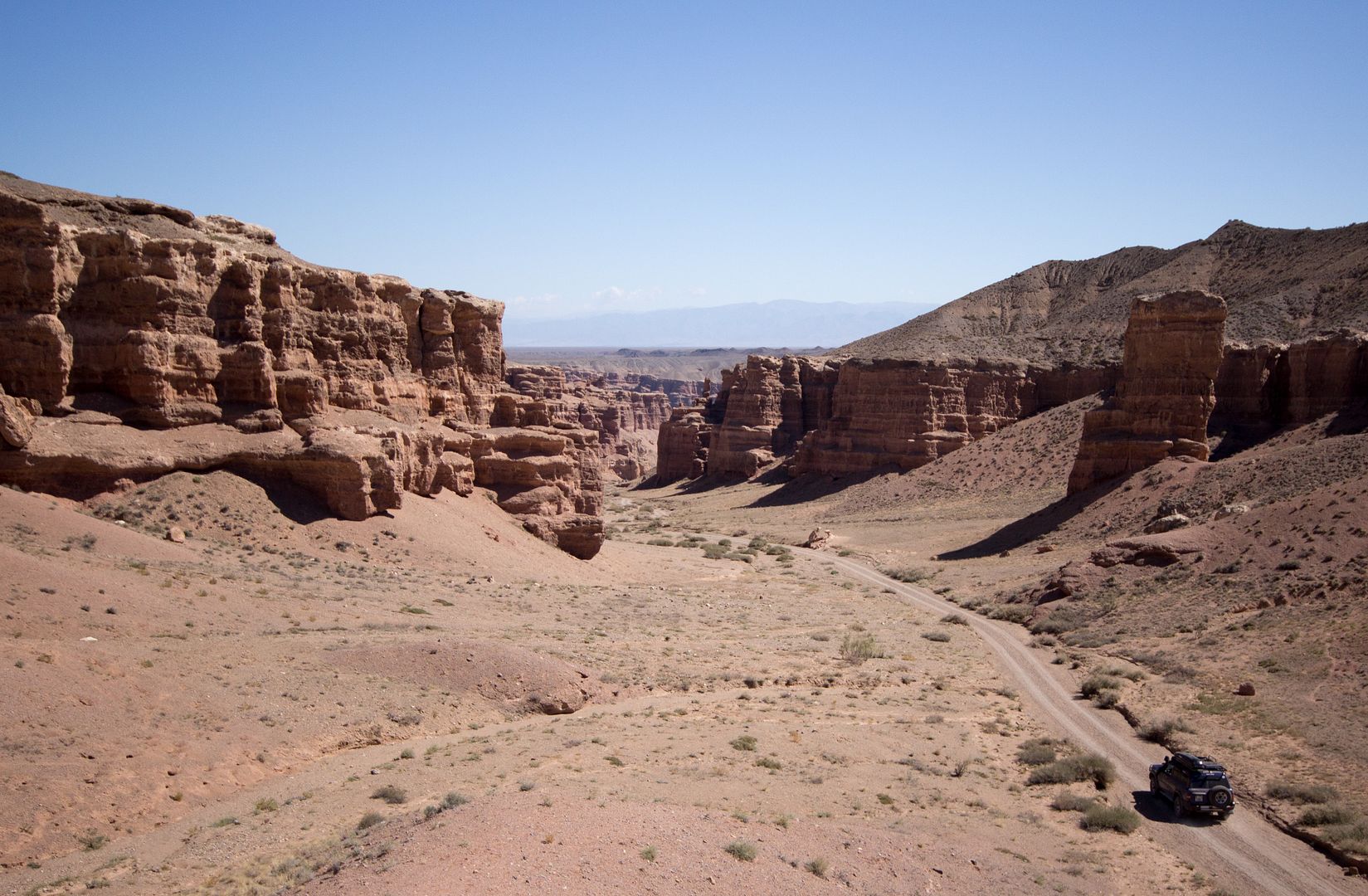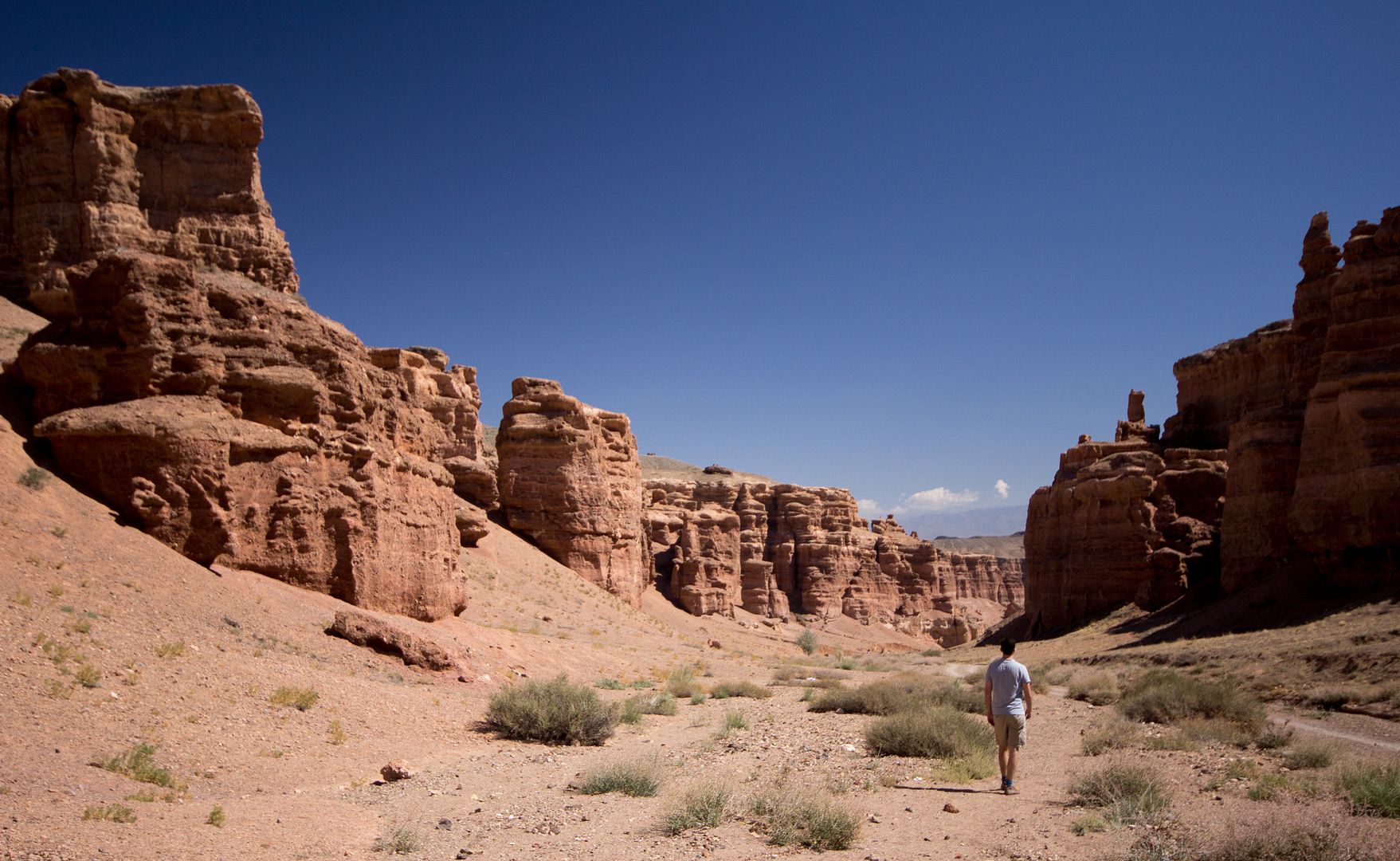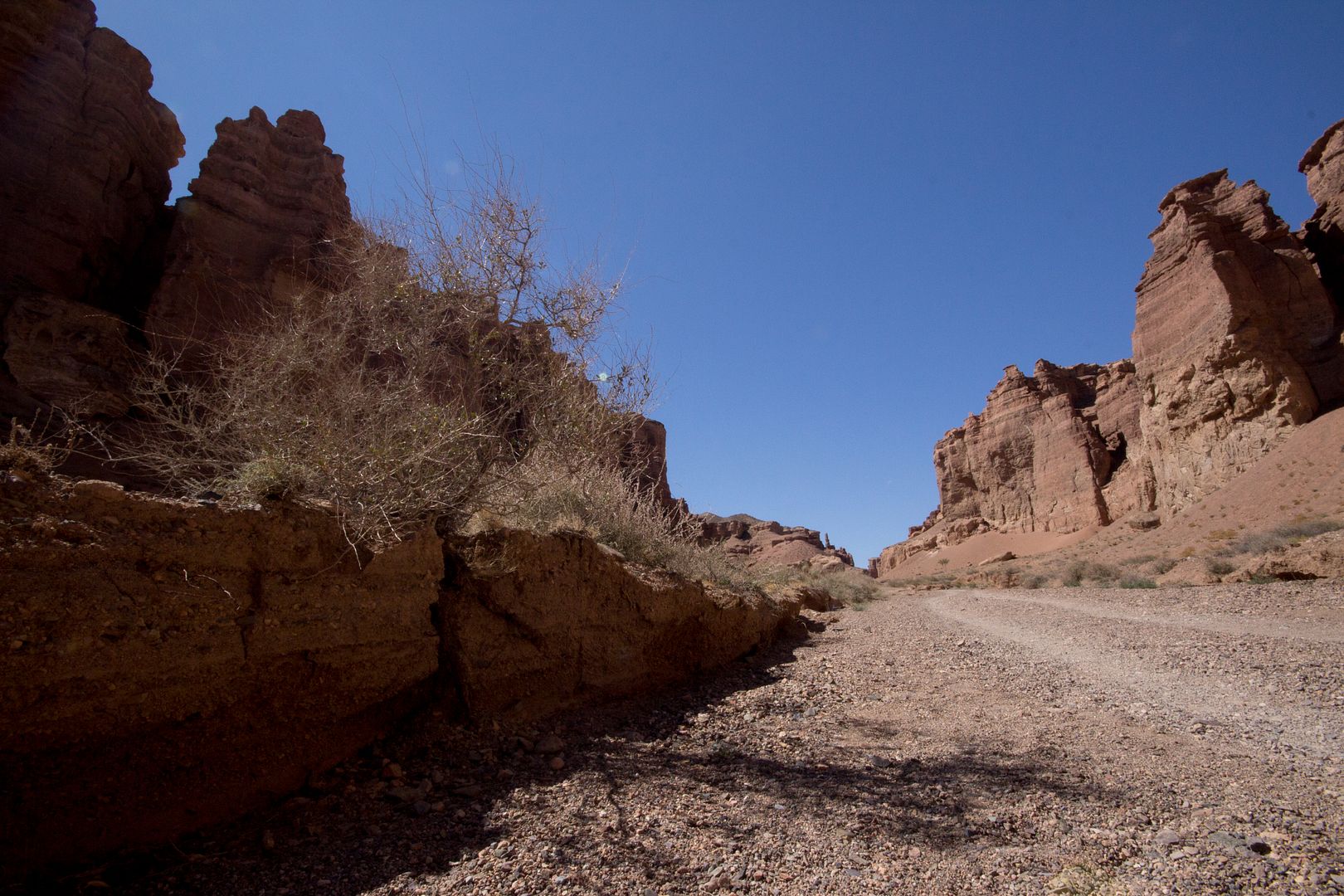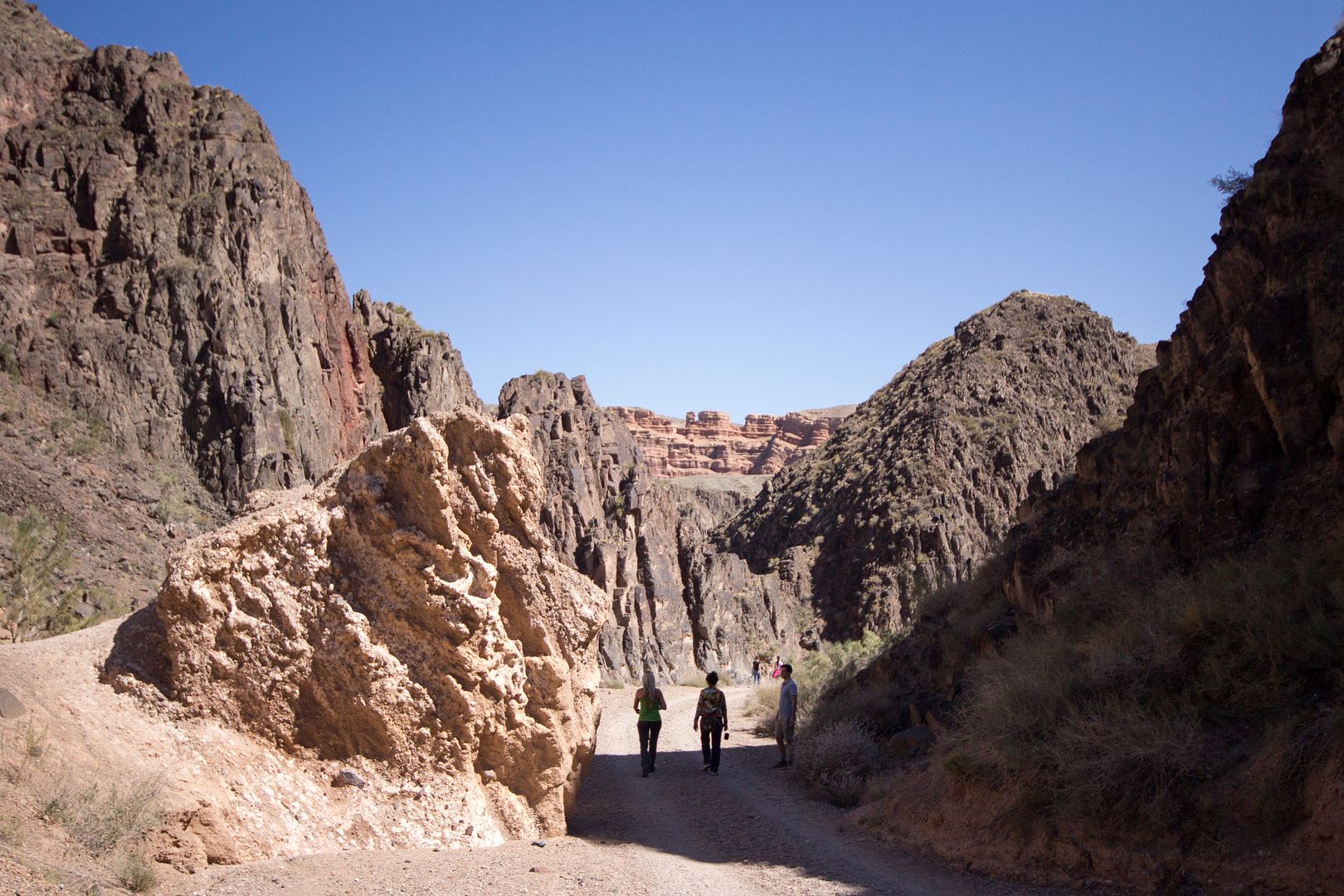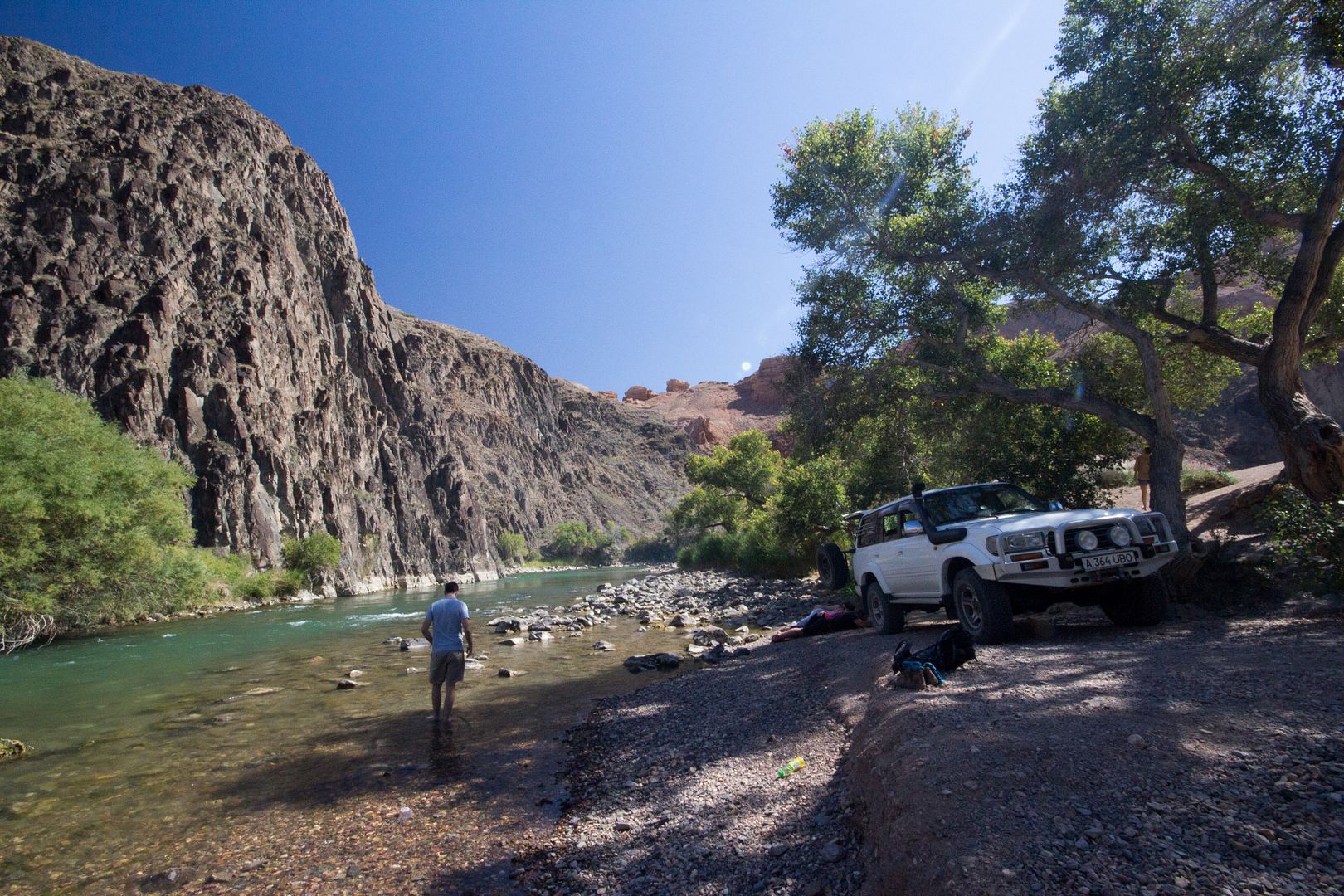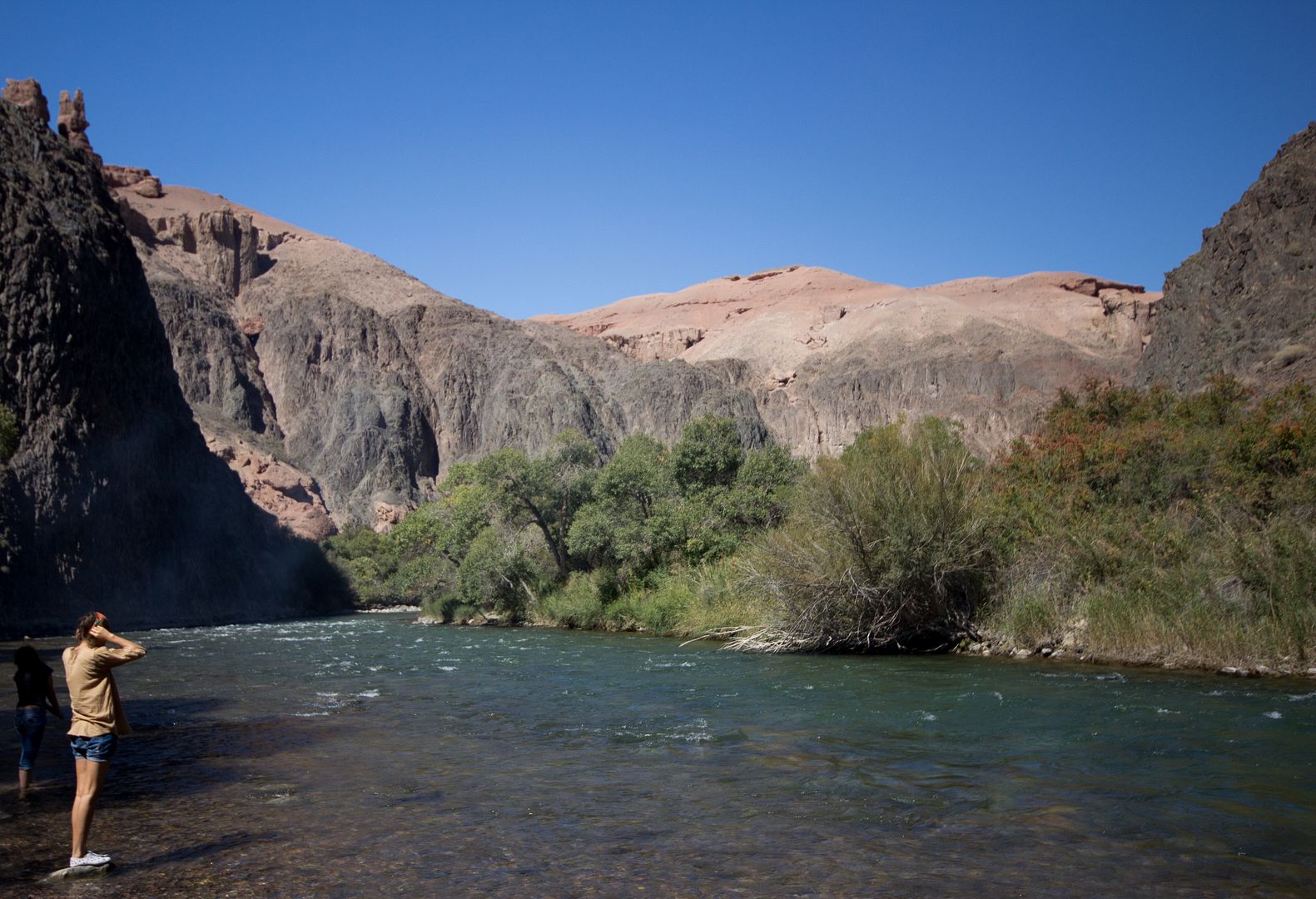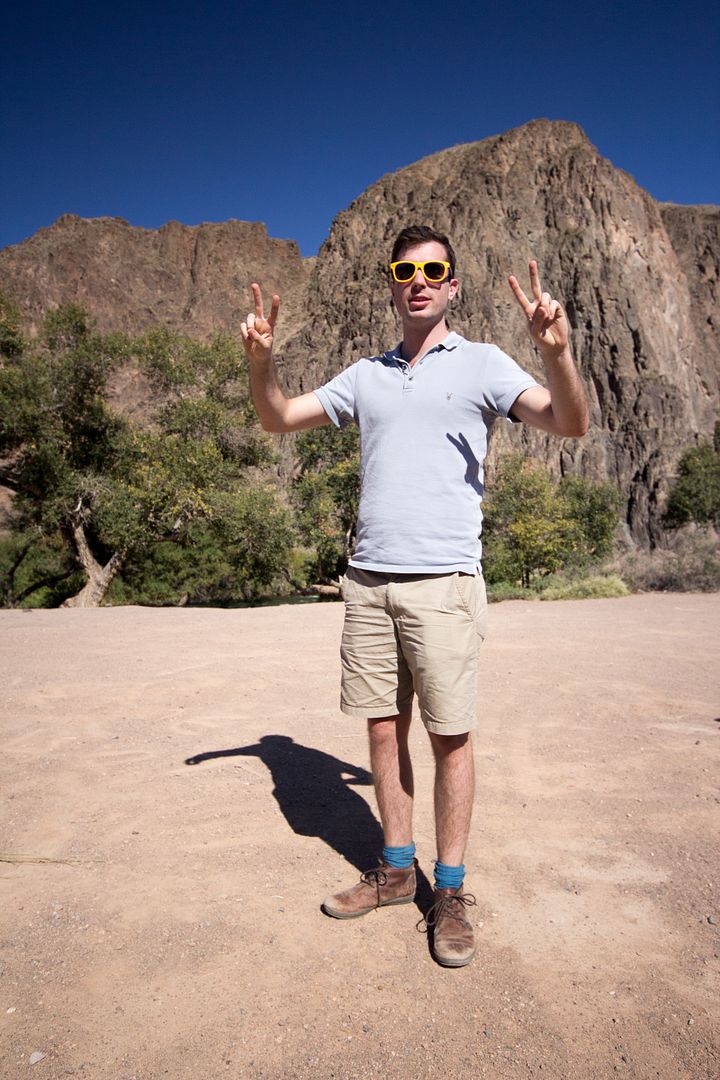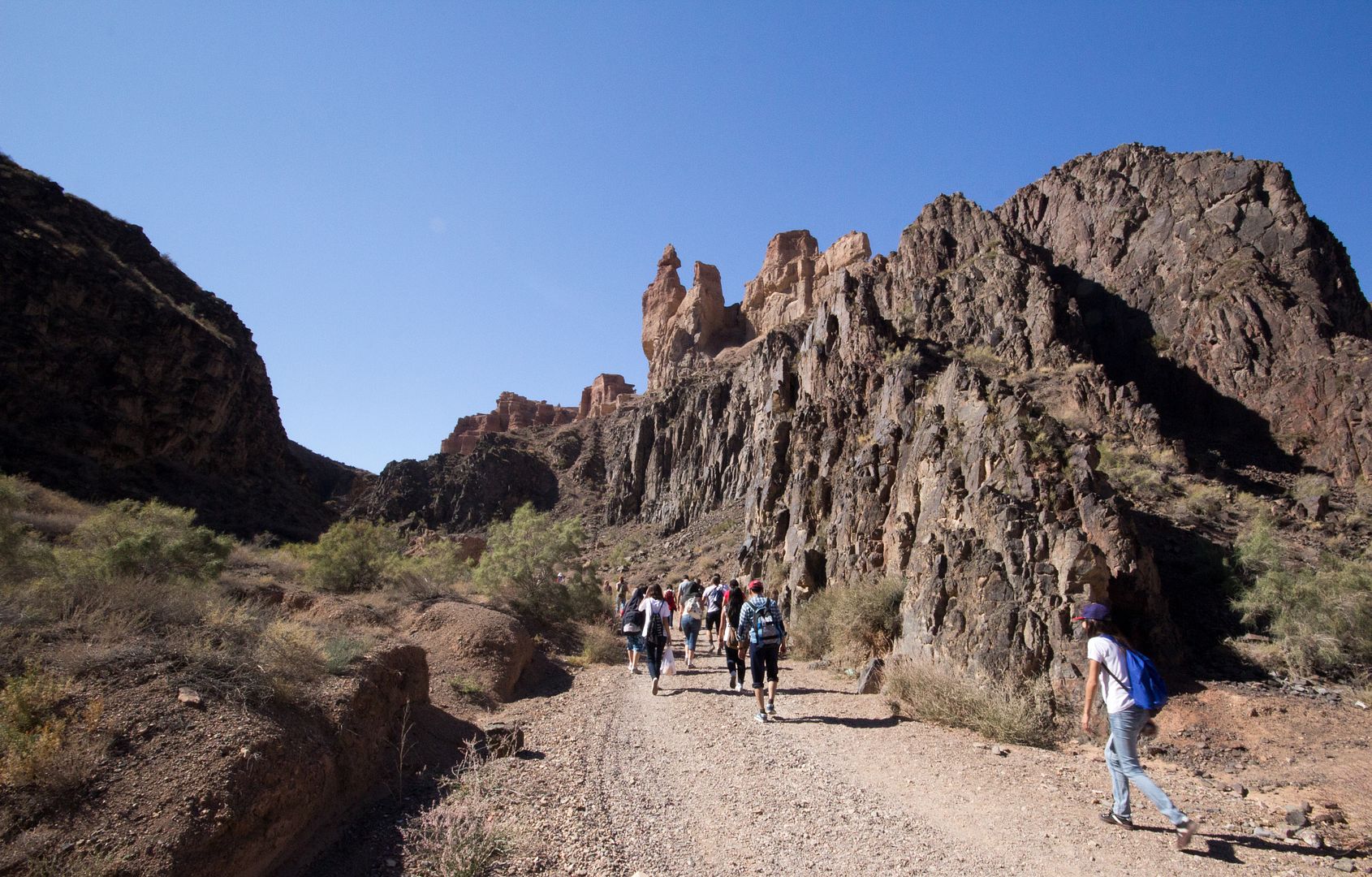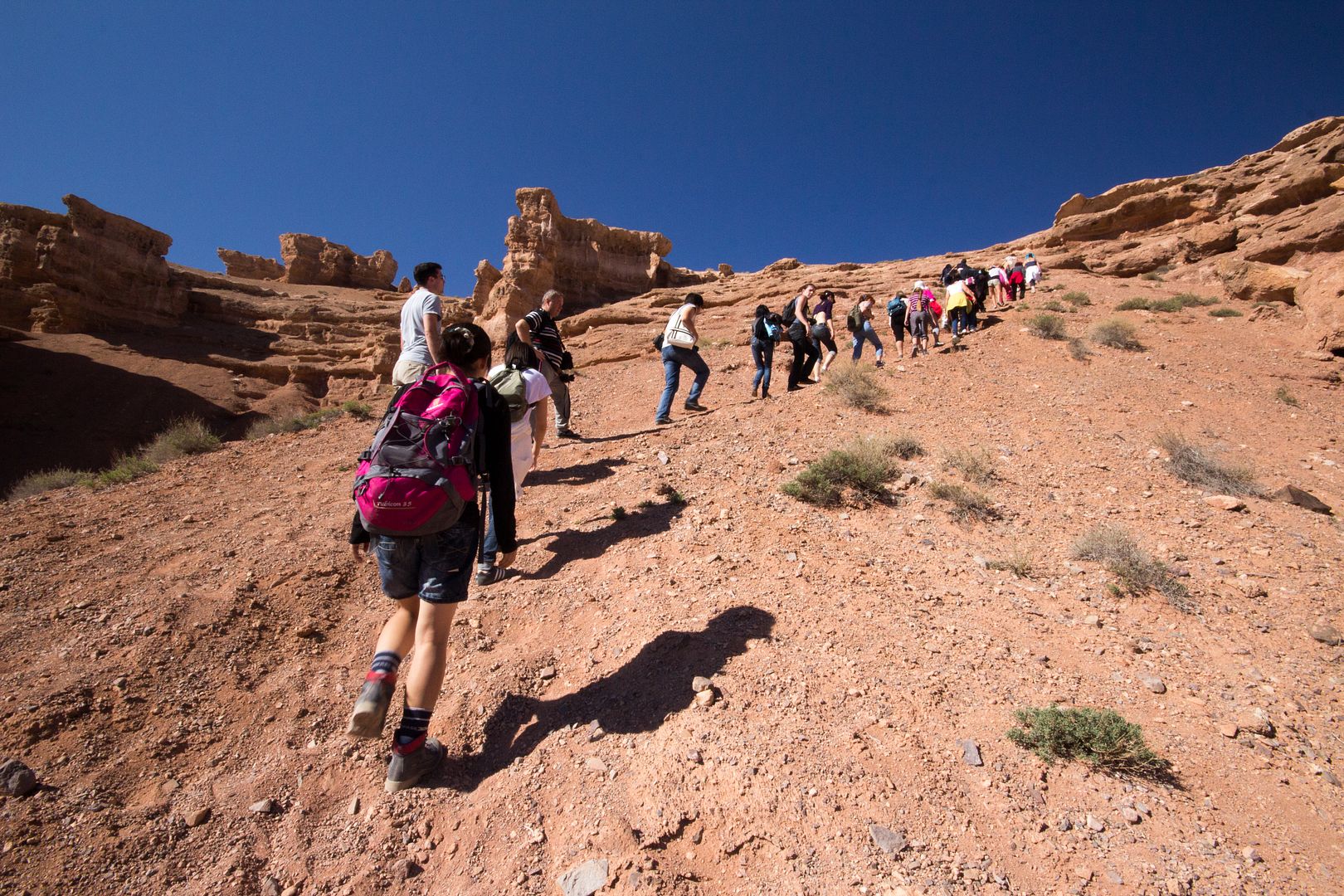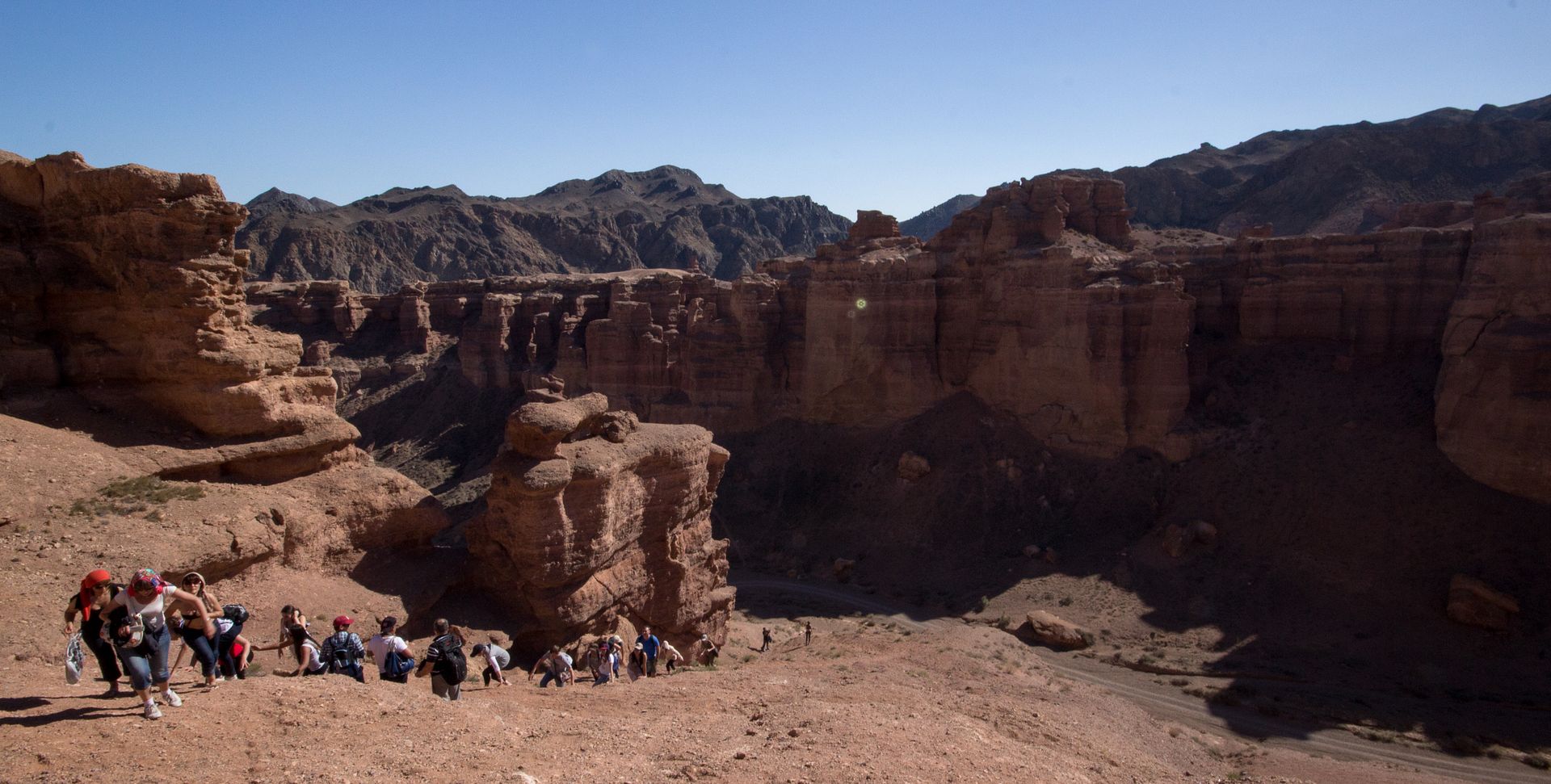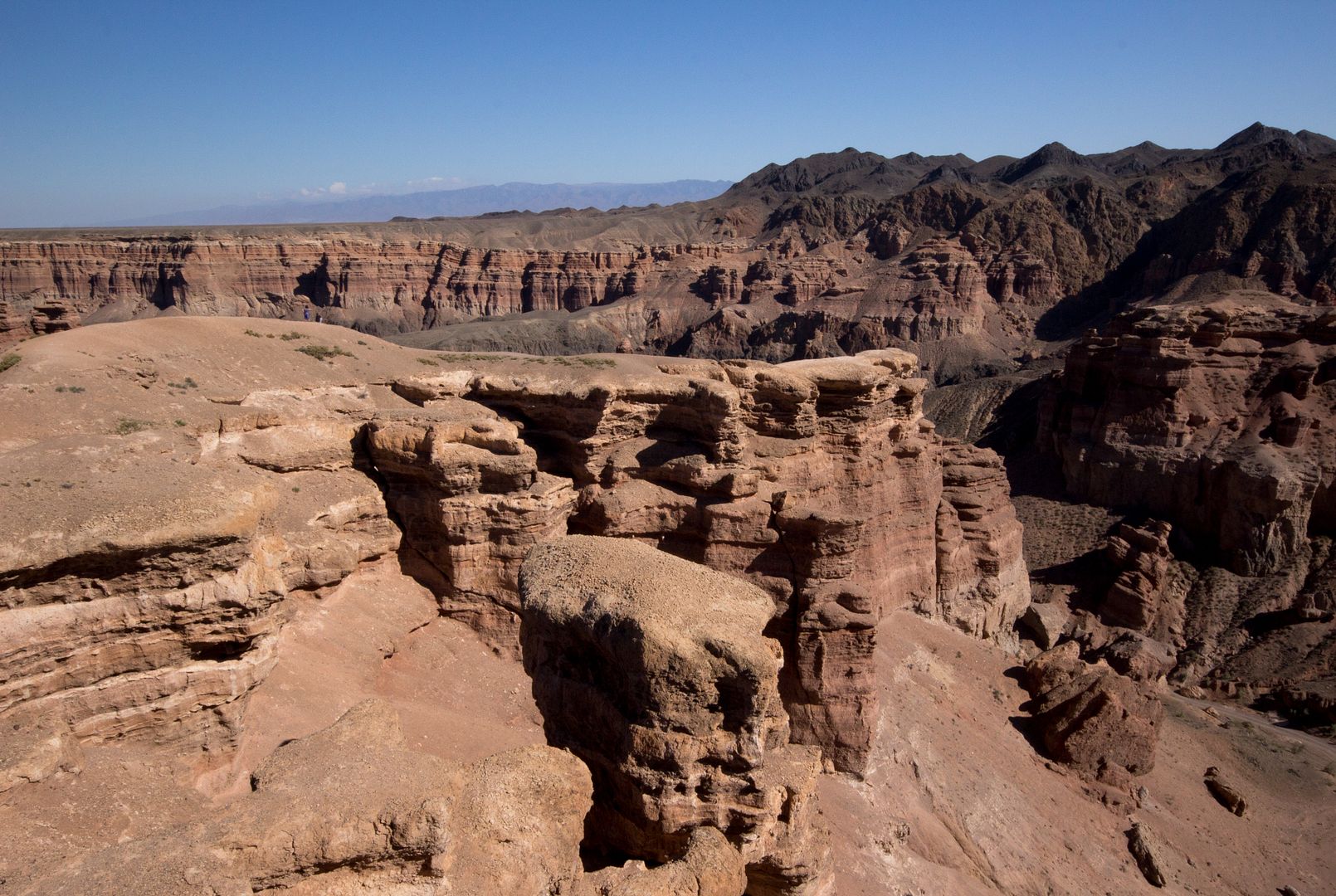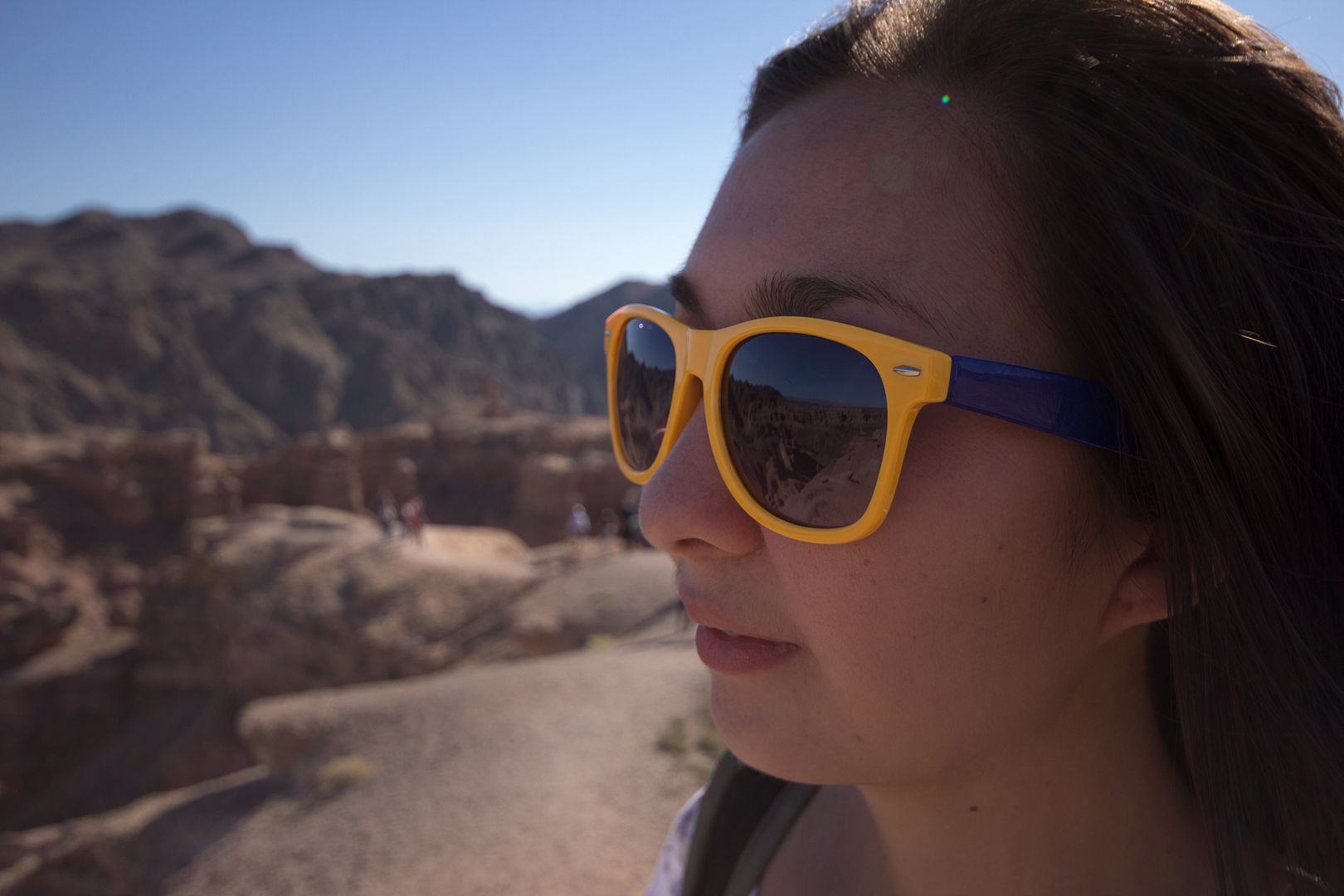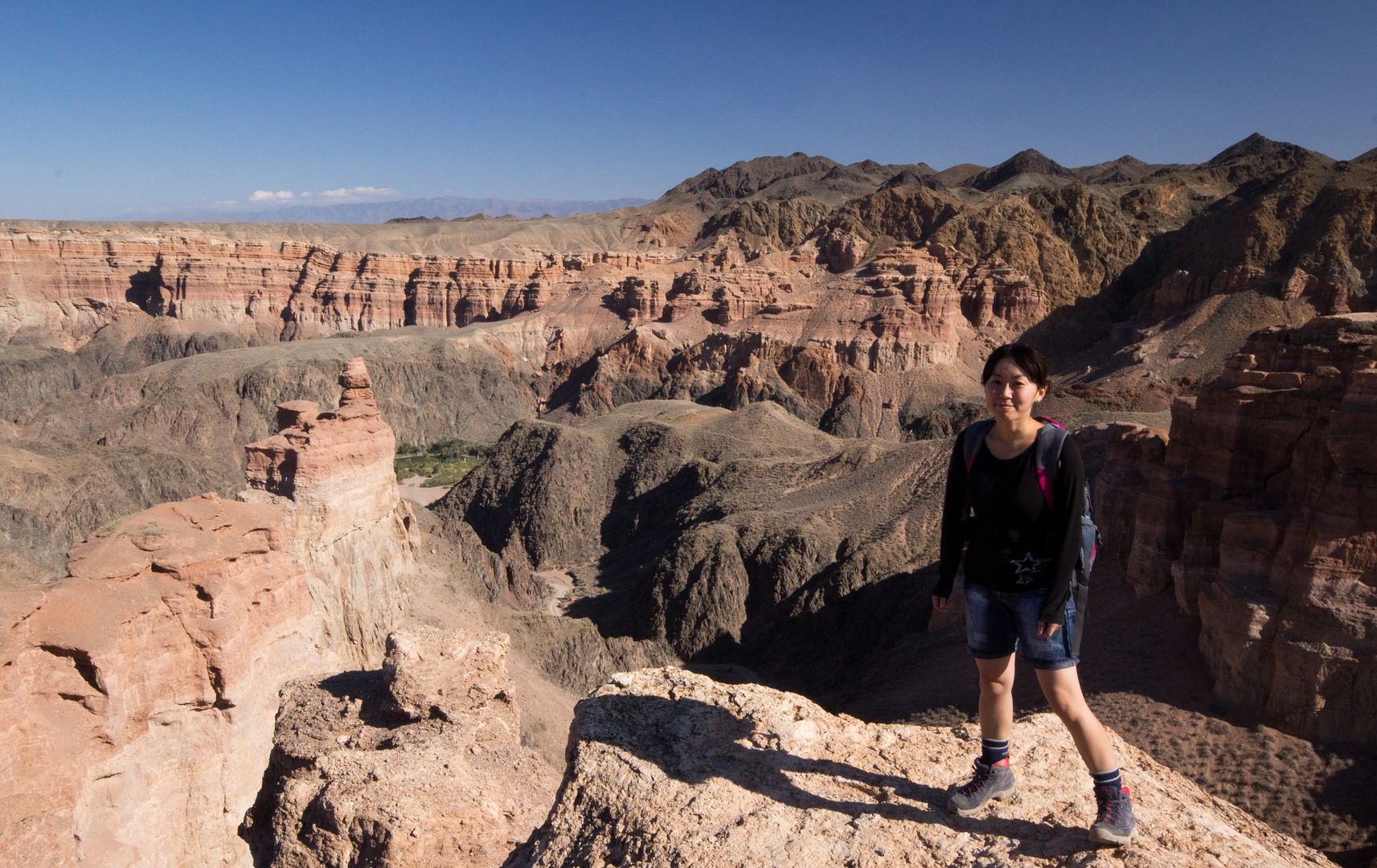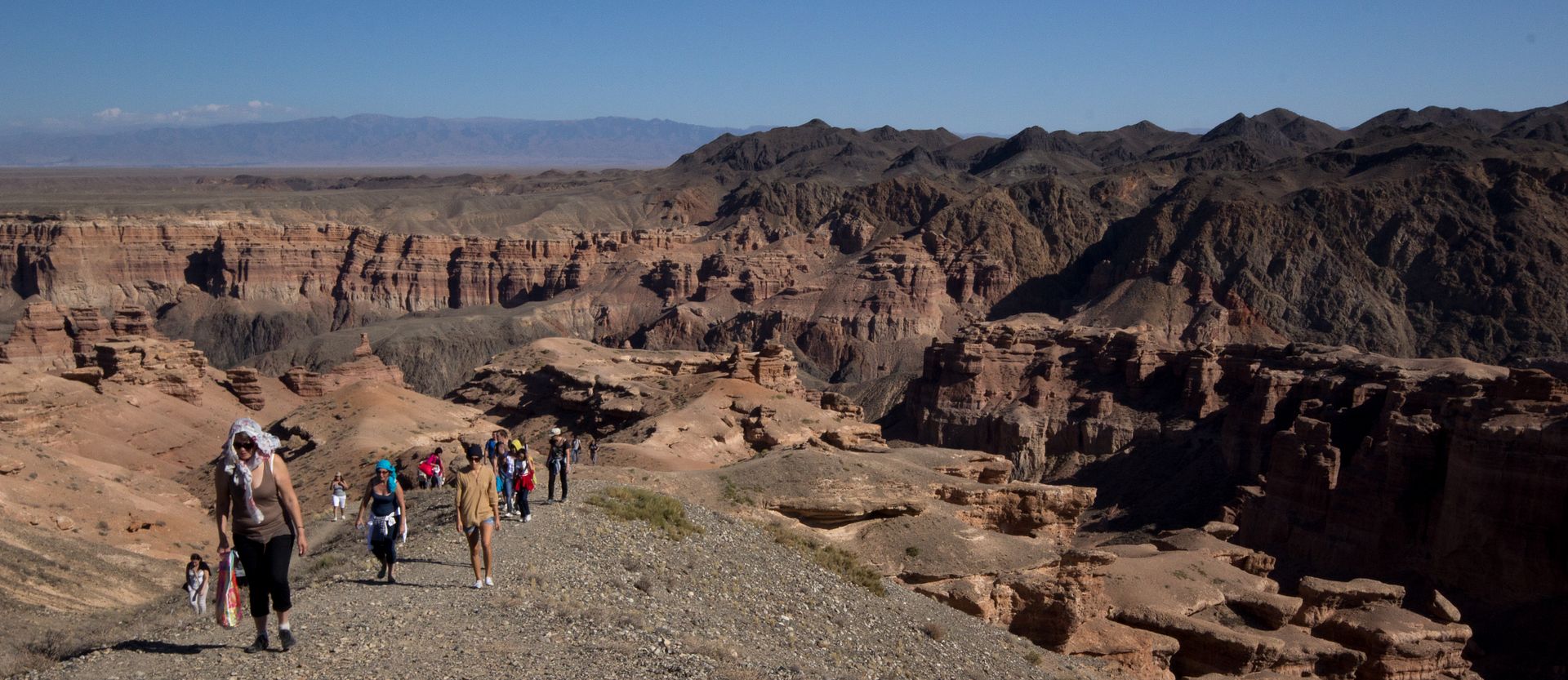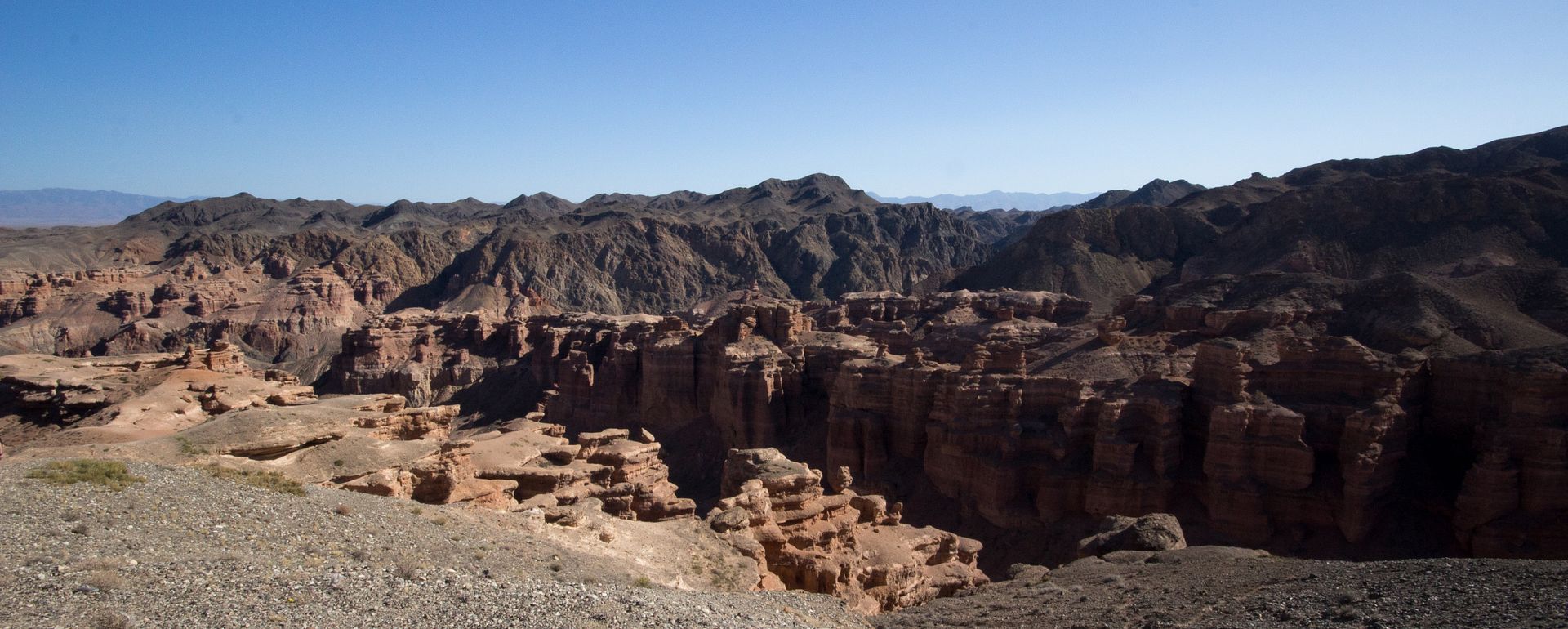 ——-
Contact a tour operator in Almaty to take a daytrip out to Charyn Canyon. Unless you have access to your own wheels, it isn't terrible feasible otherwise. When we were there a trip went each sunday for a large group, or you could hire your own car to go another day.
If you're having trouble finding a place to stay in town, check out Almaty Backpackers. Getting to the bus stop for Medeo is a quick ride from here, and there are proper dorms and a kitchen for guests for much cheaper than the hotels in town. Its nice to see proper hostels starting to pop up in Central Asia!