The Danish city of Helsingor is mostly famous for one thing: Hamlet.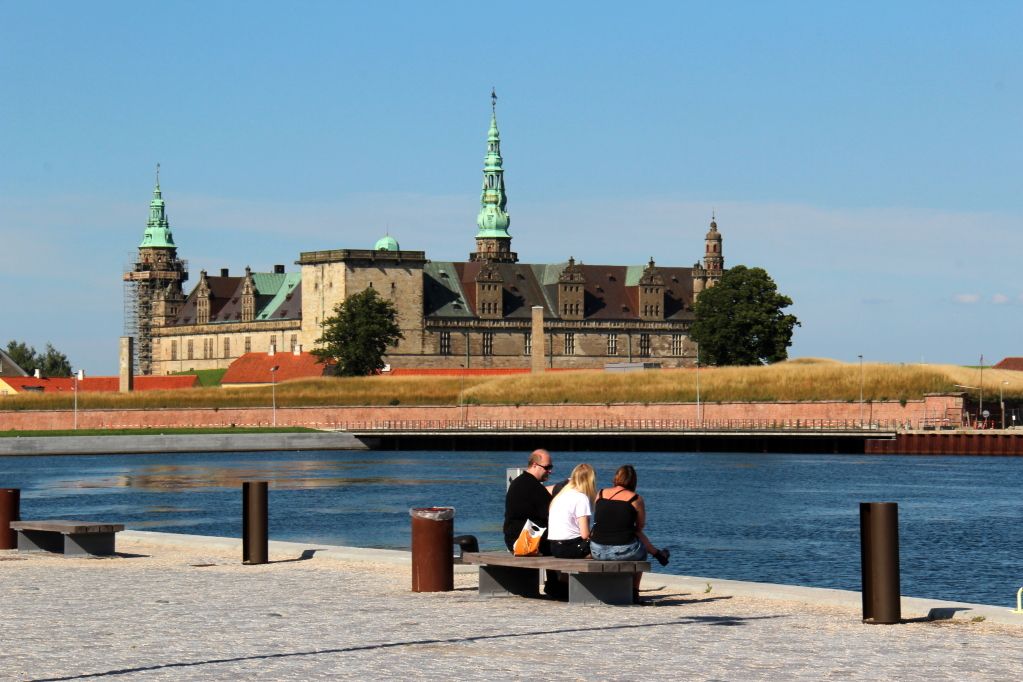 The modern-day version of Hamlet's Elsinor, Kronborg Slot is supposedly the castle where Shakespeare set his famous play.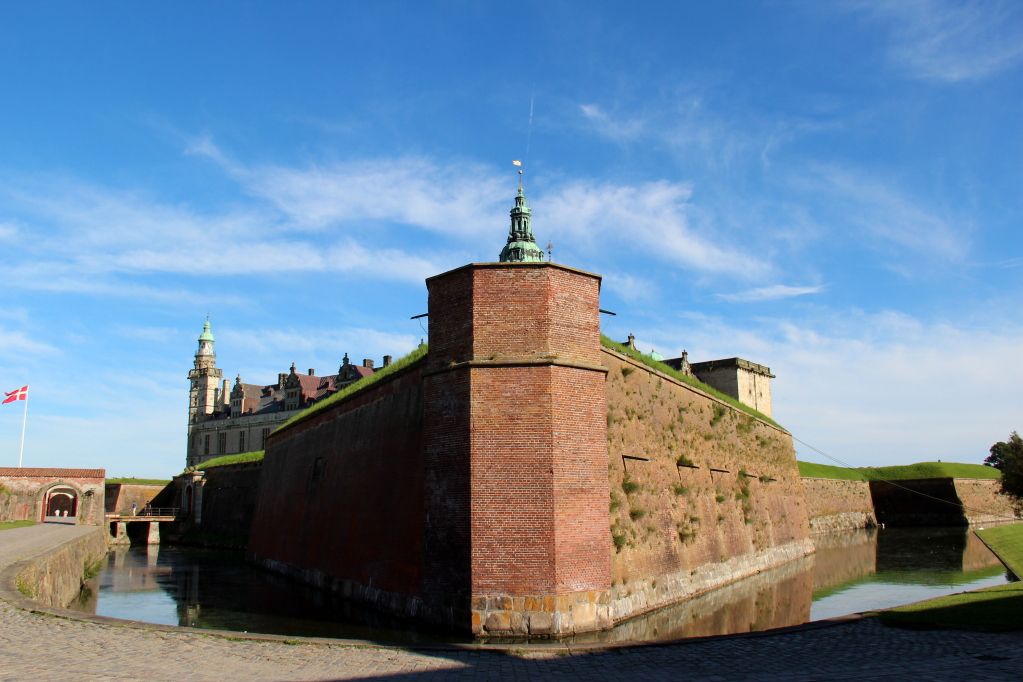 You know what the least awesome part of Helsingor is, though? Kronborg Slot. Under construction, surrounded by construction, and with grounds full of fields of pollen that make even my own ruddy constitution tremble. My single favorite thing about the castle? Godzilla impressions over the scale model at the entrance. thank goodness Grace was there to take photos, or this would have looked strange!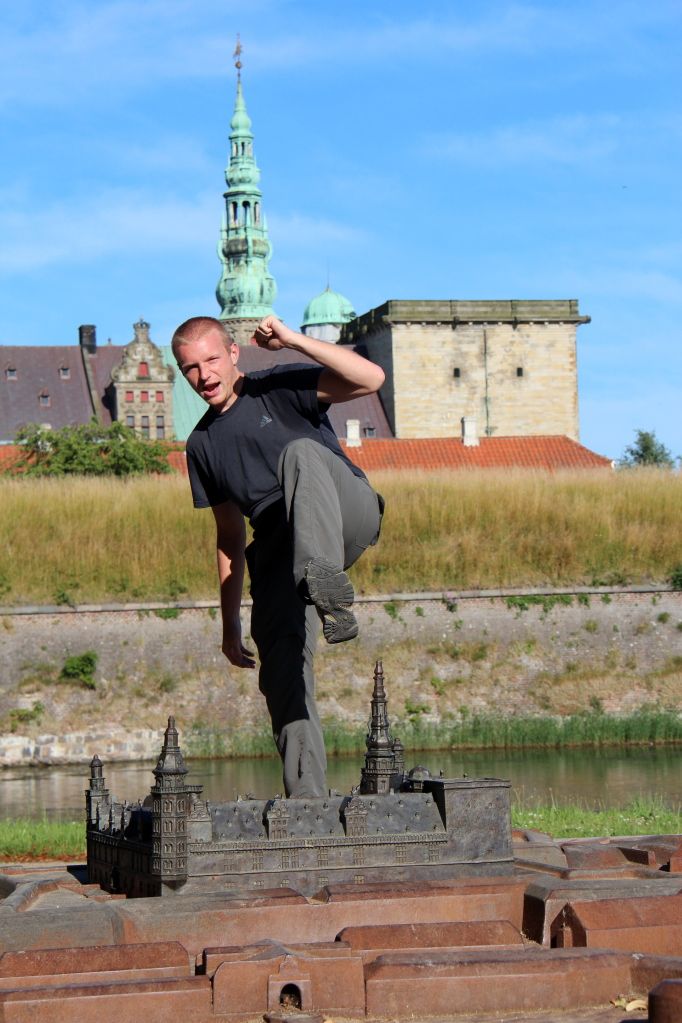 The rest of the town, though? Surprisingly interesting.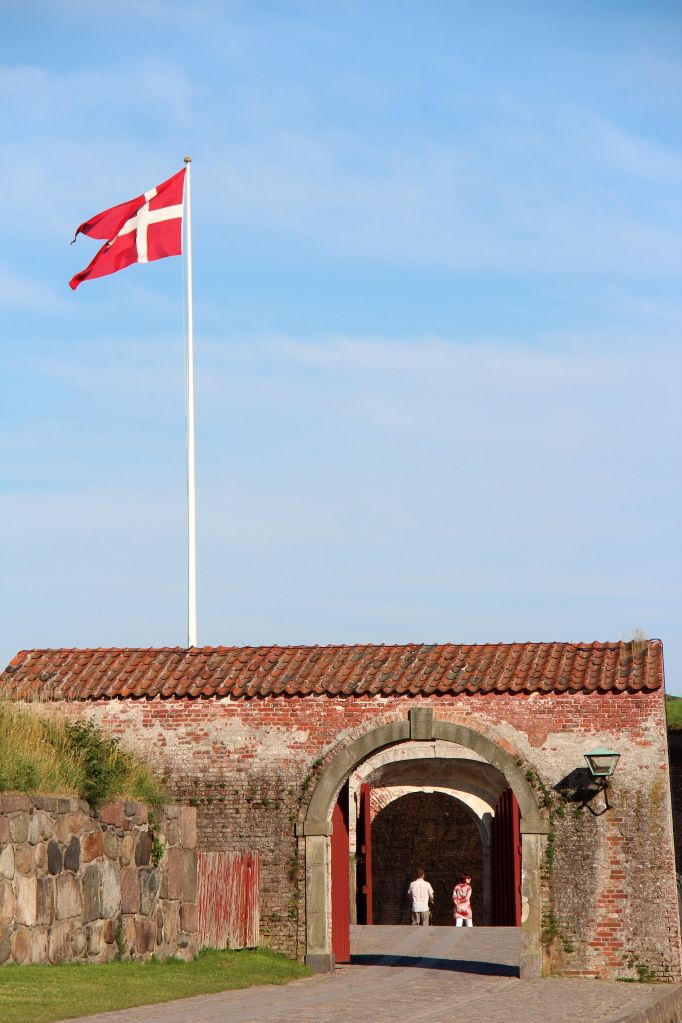 From Helsingor port, Scandlines ferries run to the Swedish town just across the way.
From the beach, Sweden looks almost close enough to swim to.
There's even a cheeky little merman statue that I can only suppose was placed to steal some of the reflected glory of the more famous Little Mermaid in Copenhagen.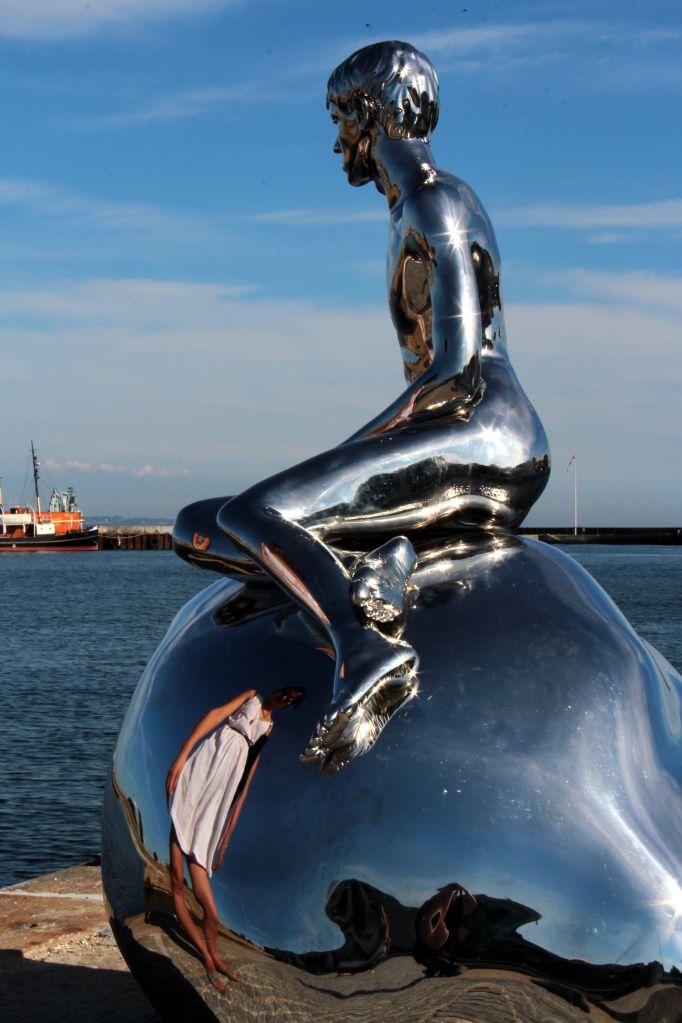 Overall, Helsingor makes itself a decent little daytrip from Copenhagen. Just consider, maybe, giving the castle a miss and heading to the harbor and old town instead?