Just a few hundred meters above the village of Namche Bazar, Kunde makes a great day trip on what could be an otherwise boring rest day. I found the village almost on accident, walking aimlessly after an absurdly early arrival to Namche and a safety-imposed limit on ascending any more for the night's stop.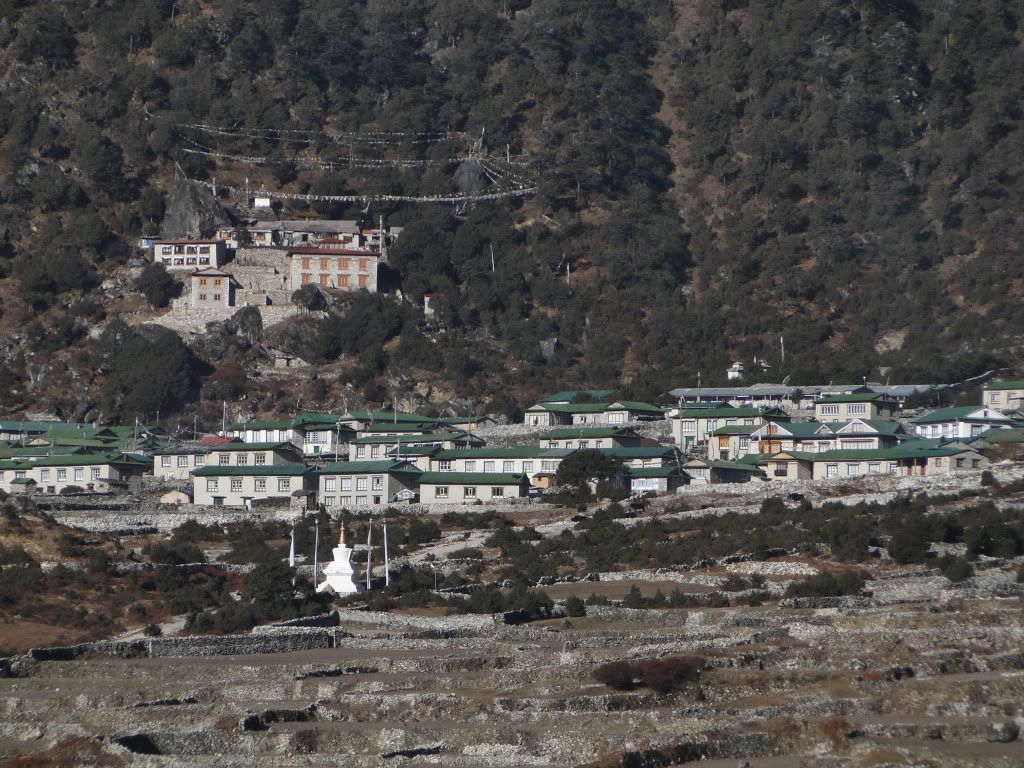 Kunde itself is a nice and small village with the standard monastery/mani walls/ chorten/ stone houses.
What really made it beautiful, aside from unintentionally finding the place, was its location in a basin at the foot of Khumjung Khumbi Yu La mountain.
Even (especially!) on a fogged in day just waiting for the weather to change, the beautiful locations and villages of the Solu Khumbu provide a welcome distraction.