One of the nights I spent in Lahic, the family who owned the guesthouse Jason and I were staying at had their cousins in from out of town to celebrate… Something.
After a long hard day of hiking in Lahic, they were kind enough to invite Jason and I to join in on the action.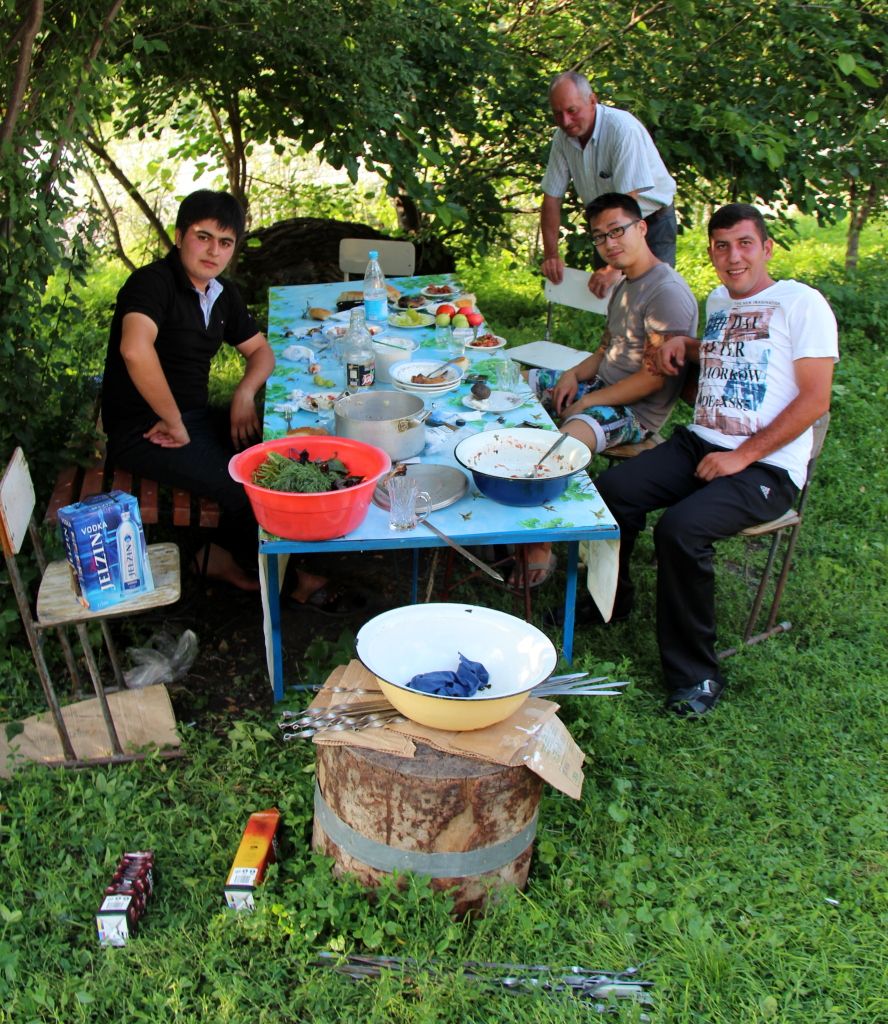 Like every good Central Asian (or maybe just post-Soviet?) party, there was vodka all around. At this particular outing, that vodka happened to be in a bag in a box (though I'm assured it was from France and that makes it good vodka). Our hosts were, of course, generous in (and indeed insistent upon) sharing the love around.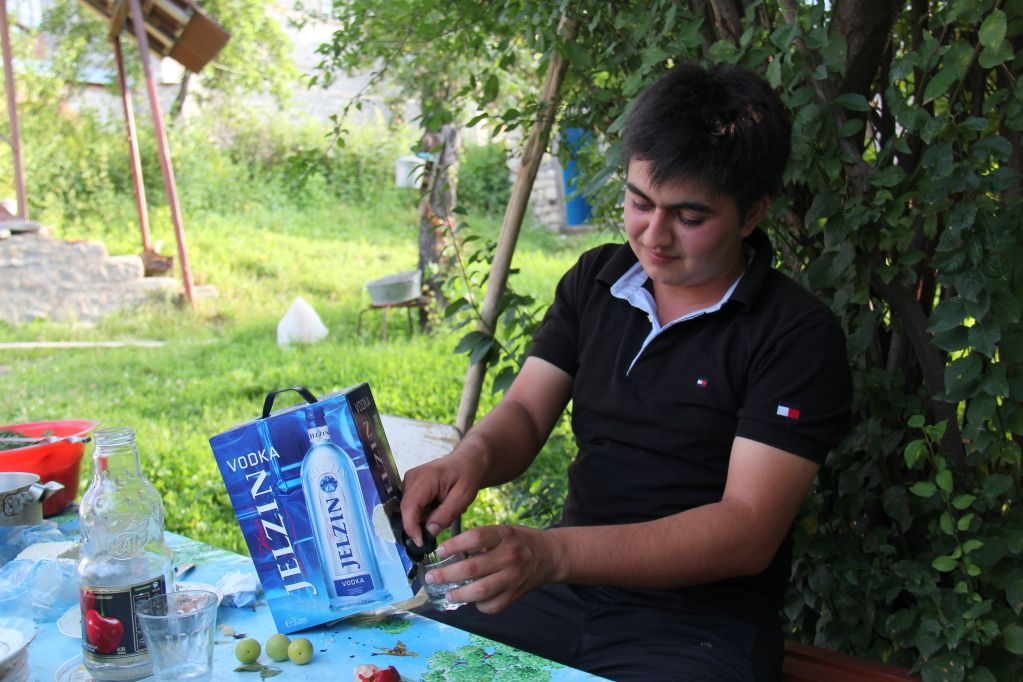 Also like every good Central Asian party, the drinking of drinks eventually lead to the dancing of dances. While this particular party was unusual for happening while the sun was still well up, the theme and progress of the action was the same as places like Bukhara and Bishkek.
Not being able to keep up with the moves on the grassy dance floor, Jason and I wandered over to the local teahouse/ backgammon parlour to practice some strategy at the game I'd only picked up a few days before.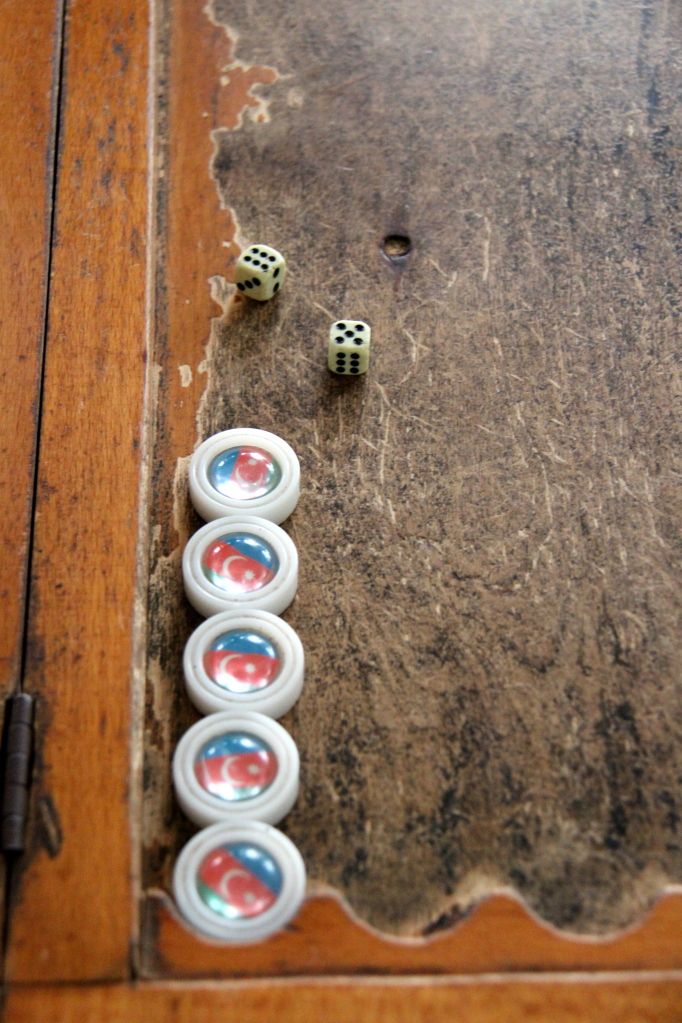 While the place started out as a bit of a cold crowd, they eventually warmed up to us and even challenged Jason to a few games.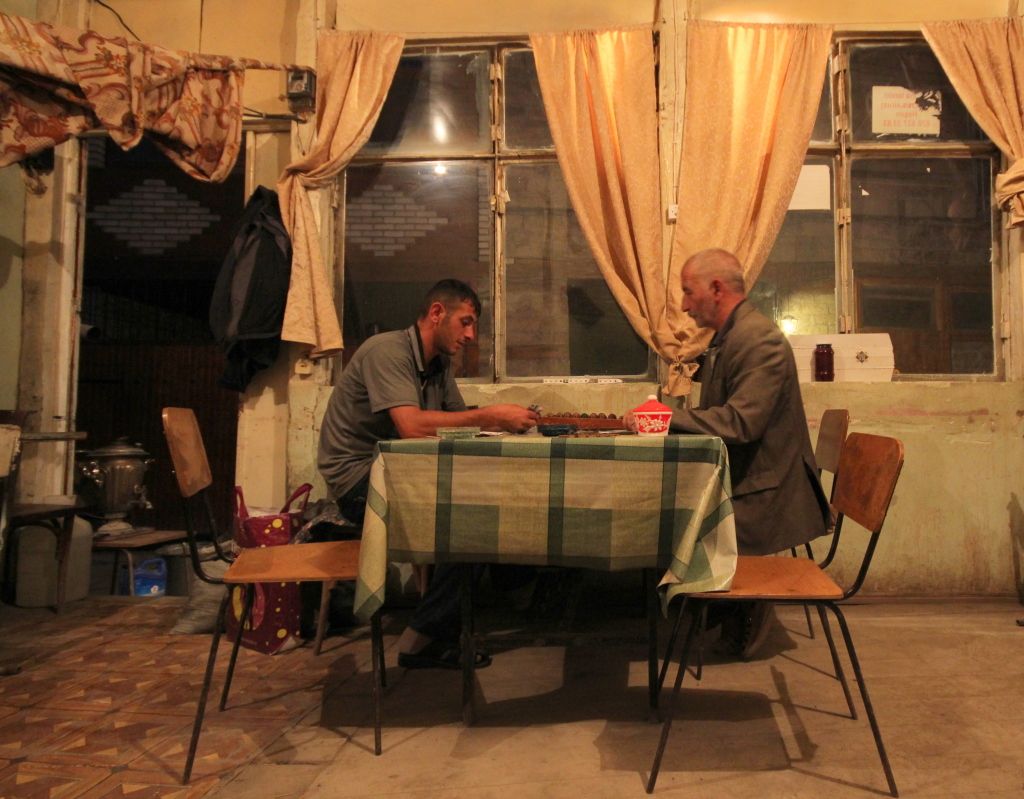 All I'm gonna say is, the gentleman remains undefeated by local challengers through all of Azerbaijan.
I'm telling you man, this is getting local.