Think for a second what you know about Zurich. Banking? Neutrality? Maybe that it was a haven for intellectuals during the World Wars?
I really expect Zurich to be more of a base to explore from than a destination in itself, so I was really pleasantly surprised by its Old Town!
I was totally unprepared to find winding alleys full of beautiful old buildings and studded here and there by delicious cafes with outdoor seating in the warm sunshine.
It does seem a bit touristy, but even the shops in the area were attractive combinations of art galleries and spice markets and toys stores and and and…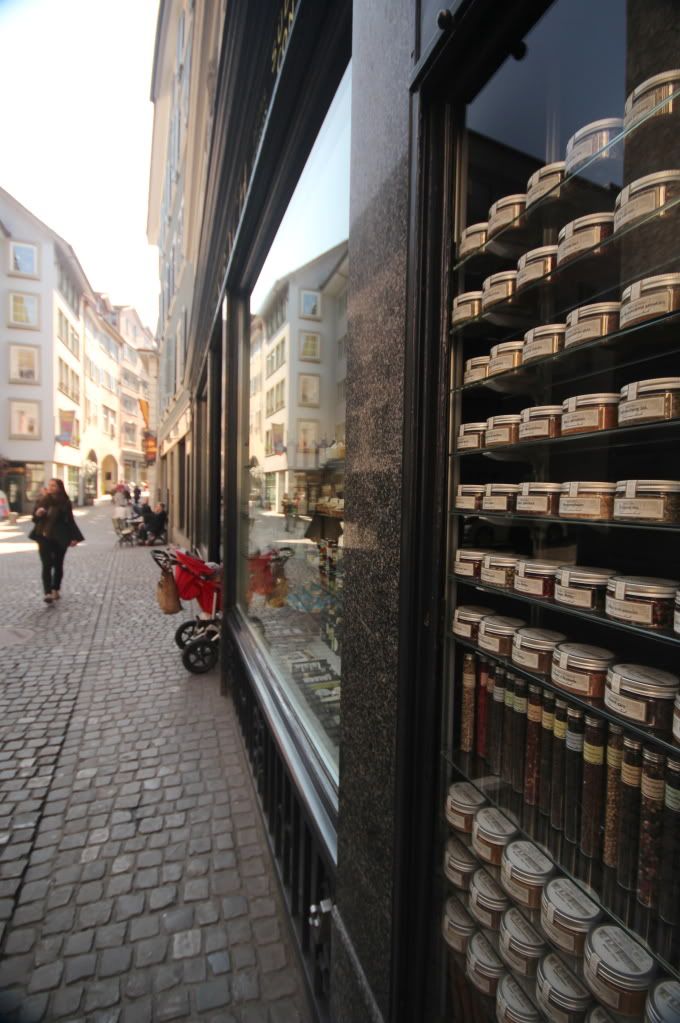 Even when I got tired of walking around and stopping for coffee (and how often does that actually get old?) there were plenty of parks with views overlooking the area or people playing outdoor chess on their lunch breaks.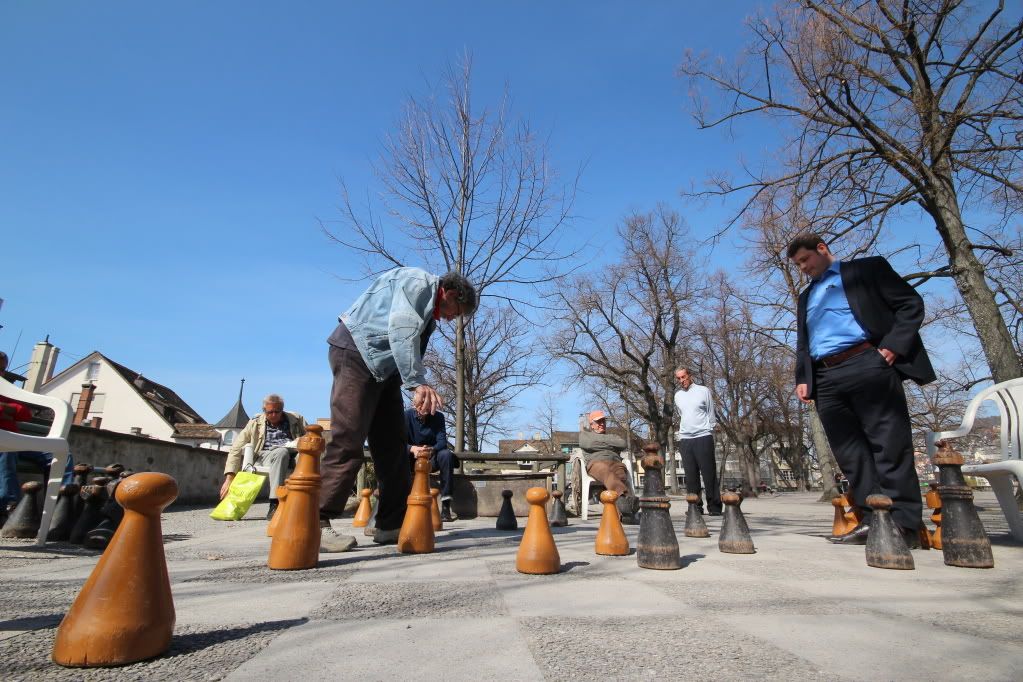 At night, too, the city shines (heh) as the church spires and ferries and ferris wheel all compete for visual attention.
I don't know that I'd be willing to move there without a very good reason because of the high costs, but as a visitor passing through Old Zurich is an excellent place to explore.