On a one-day layover in Guam, transiting from Yap to the Republic of Palau, I picked up a rental car and headed for the backroads of Southern Guam. Sights, nature, food, and rural were all there for the taking; but there were also a lot more points of historical interest than I'd ever realized.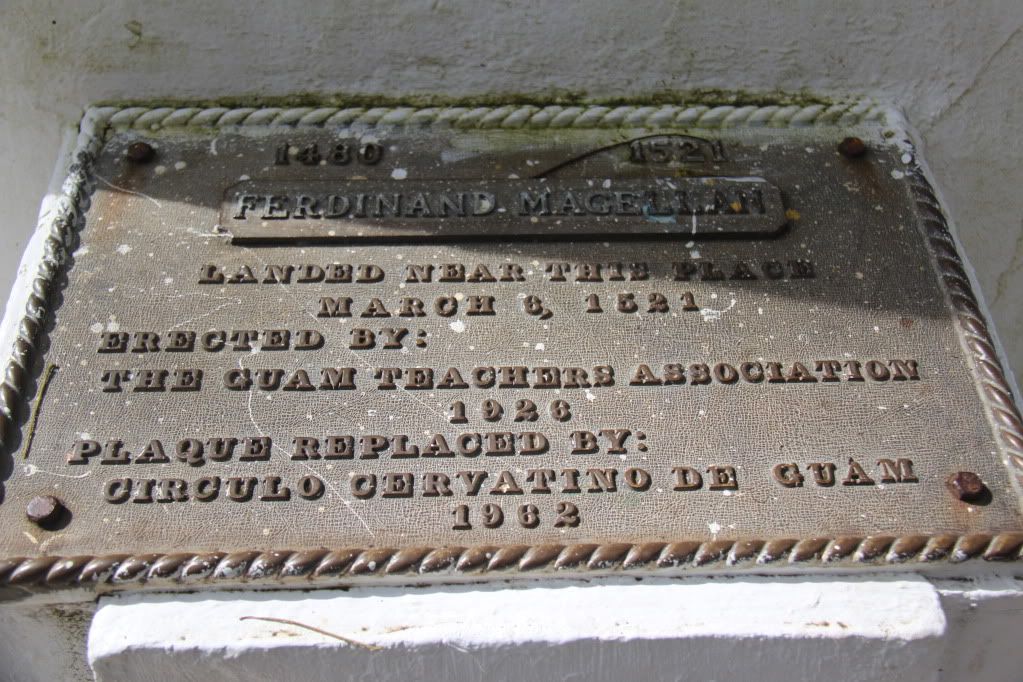 For instance, did you know that Magellan's circumnavigation of the globe was the first European contingent to reach Guam? He named the area the "Island of Sails" and only a few days (and a few spare boats) later re-Christened it the "Island of Thieves."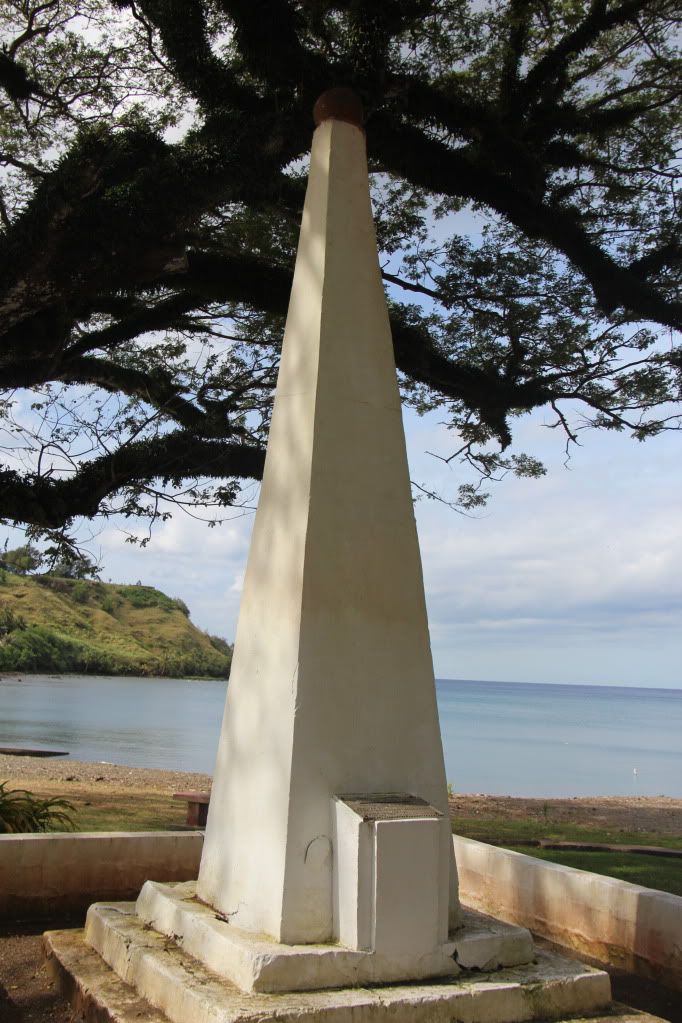 The bay where he anchored was eventually turned into an important Pacific port for the Spanish fleet.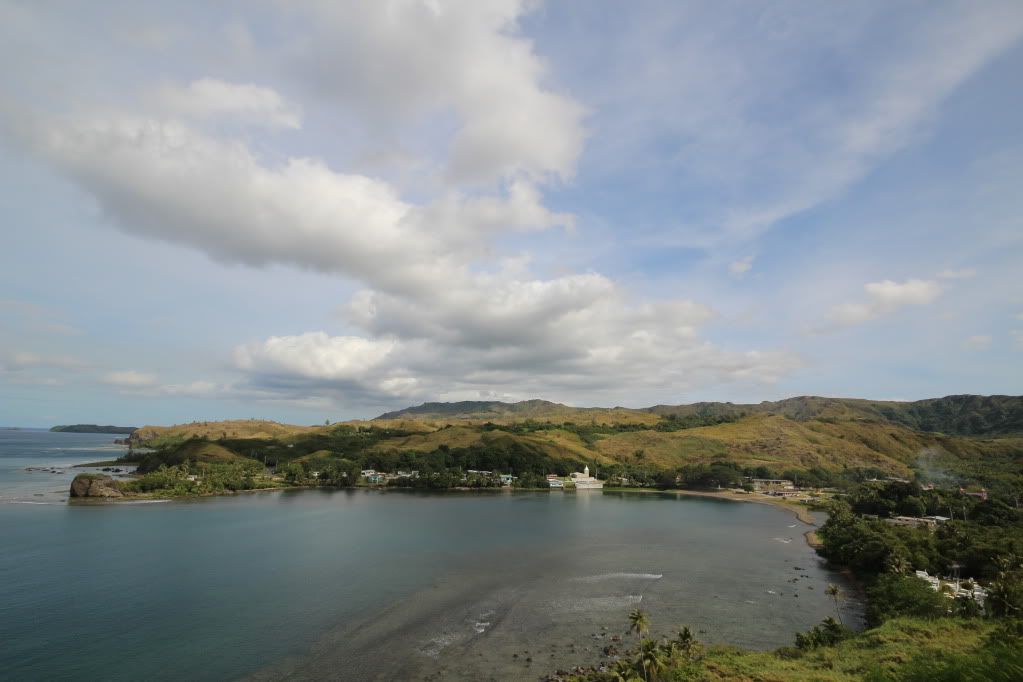 Guarded spiritually by a Catholic church.
And protected on a more worldy note by a hilltop fortress with cannons overlooking the Philippine Sea.
Modern Guam is, in a way, lucky for this Spanish history combined with the later introduction of American culture and commercialism. Otherwise, how could it have produced this gem?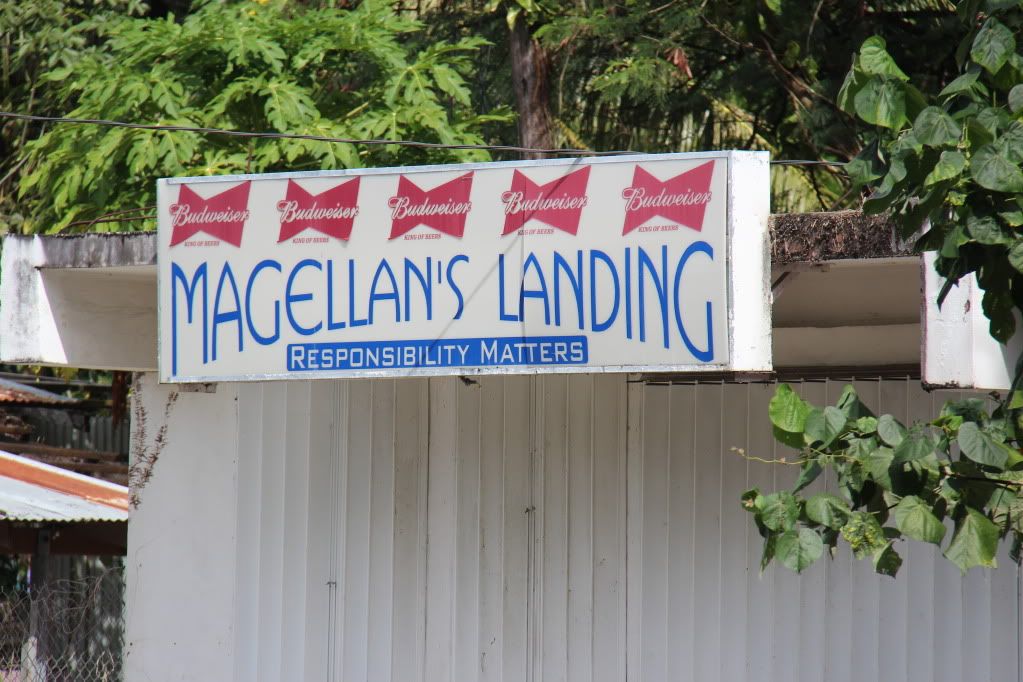 Responsibility Matters, I was driving a rental car at the time, and it was about noon when I came by. So, unfortunately, I didn't go in to check out the drinks list. If there's any justice in the world, though, I bet it was magnificently corny. Next time, Guam.