Manado
Intending to get out of Bali and do some exploring deeper into Indonesia, Greg and I flew into Manado on Northern Sulawesi island.   Though not an amazing place to linger, the need for a visa extension forced us to stay in the area for a full week.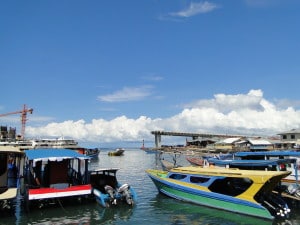 Our first day in town, after being rebuffed by the workers at the Imigrasi office who wanted to take an early weekend, we managed to get onto a boat out to Bunaken island to do some diving and snorkeling for the weekend.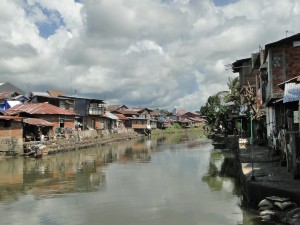 Back on Monday, I was able to submit my visa extension and told to come back in a few days to check on it.  After a quick lunch of Popeye's Chicken (Popeye's!!!) in the waterfront mall, we hopped on a mikrolet bus to the town of Tomohon intending to climb a volcano.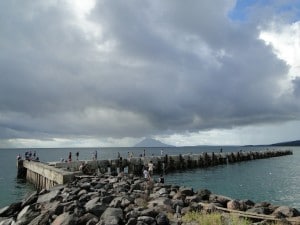 Returning to the city three days later, I picked up what turned out to be a pretty painless extension stamp in my passport and we left the area to head forward to the Togean Islands.
Through all this, we still got stuck for three nights in three different but equally terrible Monado hotels.  The bright spot of the city was without a doubt the Hotel Ritzy.  With budget-friendly coffee and free wifi, it was like we were living the lux life for an hour or two at a time.  Except for out first day in town (before we had discovered the Ritzy), I don't think there was a single day in Manado that didn't involve an hour or two at that hotel followed by a trip to the nearby Singapore Bakery for some deliciousness.
Sometimes, really, you've just got to give in to a little bit of luxury.  We even ate at Popeye's once more somewhere in all that.
—
Planning a trip to Indonesia but not sure where to start? Check out the options available on GetYourGuide.