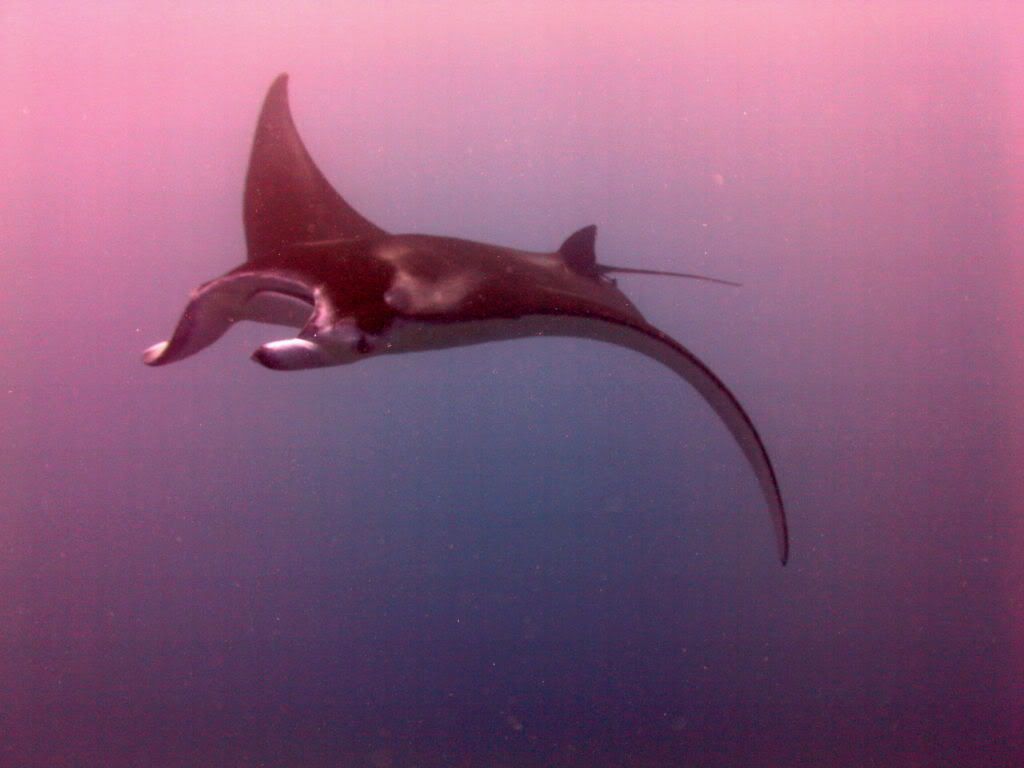 One of the biggest draws of SCUBA diving in Yap, indeed one of the biggest reasons tourists come to Yap at all, is the ready access to Manta Rays. Hundreds of miles from the next shallow reefs, the coral gardens of Yap make the perfect place for deep-diving manta rays to be cleaned of parasites by hungry little reef fish that live in the shallow corals.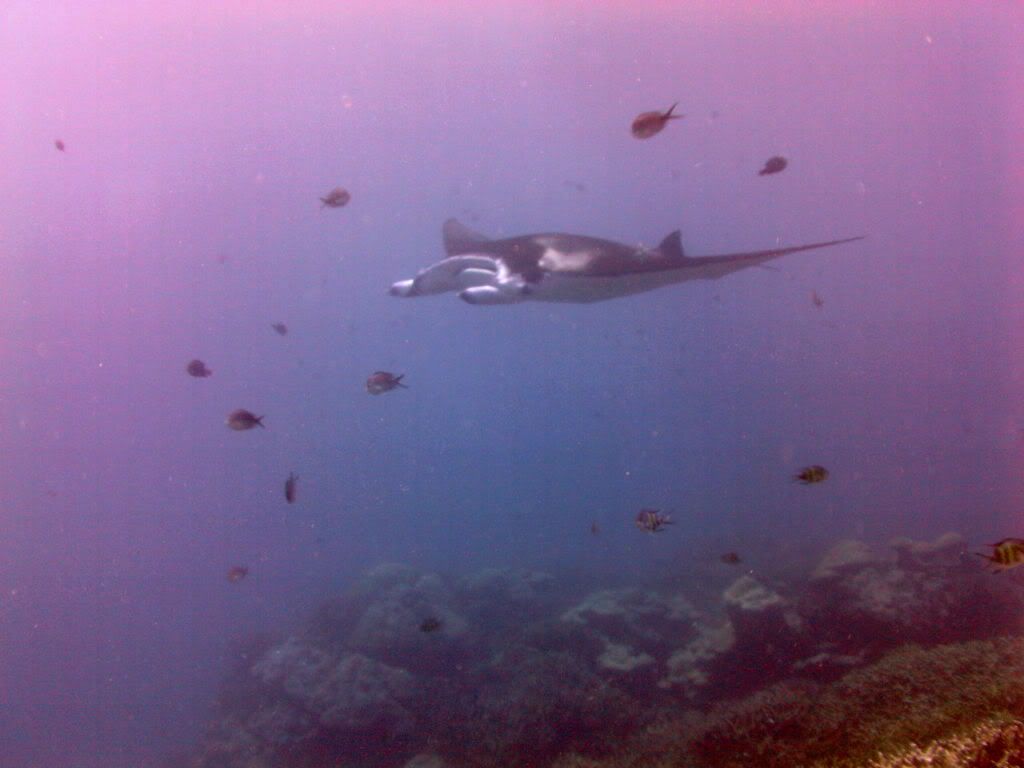 My first day diving in Yap we dropped in just above the exit to the Miil Channel, a transition zone from shallow coastal waters to the deep waters of the open ocean.
With decent visibility and no other dive boats in sight, my divemaster and I hopped in the water and made a short swim to a spot he knew the rays to frequent.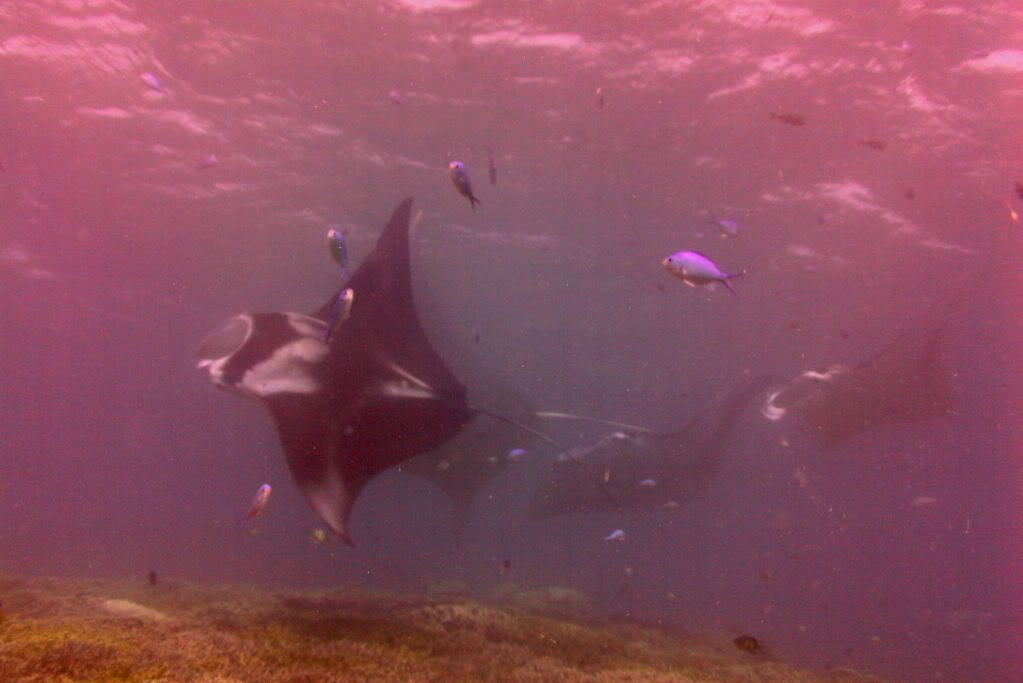 And man, frequent the place they did! Our total dive time was around 75 minutes, with maybe 10 of that being the swim to and from the diveboat. Except for a couple of ray-less minutes here and there, the whole rest of the dive was spent perching over a piece of hard coral trying to stay as still as I could to try not to scare them away.
I probably needn't have worried, because at one point one of the largest swam within a foot or two of my head, and I actually had to duck under his wings (and that frightening looking tail) to make sure I didn't graze him as he swam past. Yap wins this round.
Diving with Manta Rays in Yap from Stephen Lioy on Vimeo.
The editing here is on the basic movie-making software that came with my netbook (so please forgive it!), but these are just a few of the 15 or 20 minutes of video I took during the dive. I'm also not entirely sure why my underwater camera comes with a microphone that records during video mode… enjoy my best Darth Vader impression.