I took this shot at a recent Kyrgyz traditional music concert in Bishkek. I've just (finally!) started shooting wholly in RAW and without a UV filter, and have been really happy with the difference it makes.
This particular shot is not necessarily perfectly composed (she is, after all, directly center-of-frame) but I like the symmetry of the background behind her and the reflections in the floor below the singer.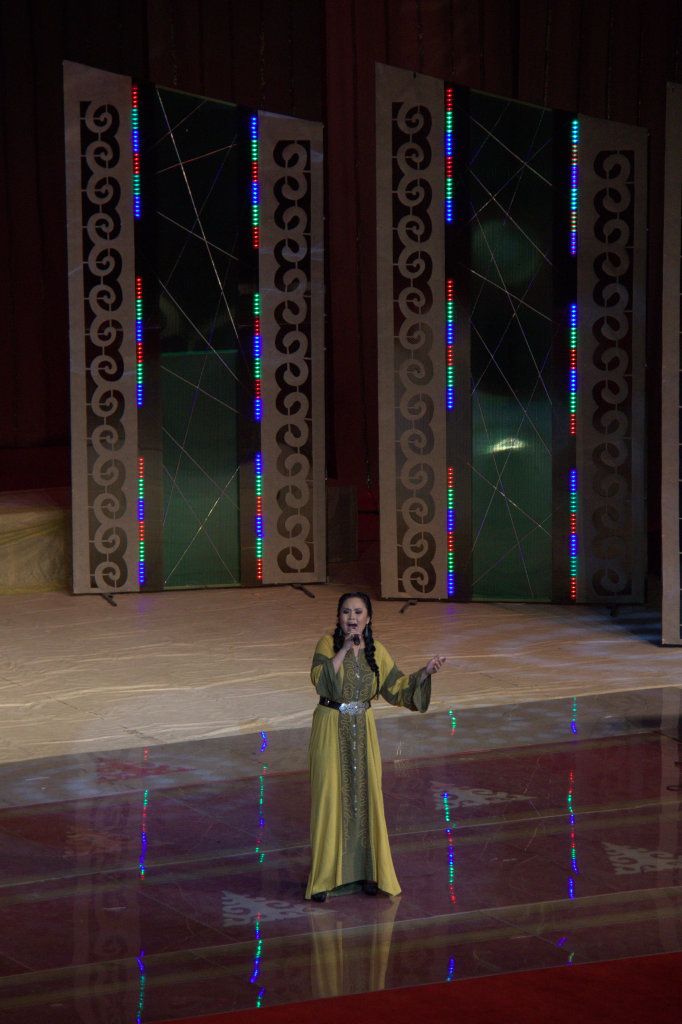 1/100
f/ 5.6
ISO 1600
Shutter Priority
As an aside, I haven't yet found a good RAW editor that can run on a pretty low-speed processor. Any suggestions?