During our stay, Ed tried to integrate us into daily life a bit to get an idea of what daily life and chores are like for the Mentawians.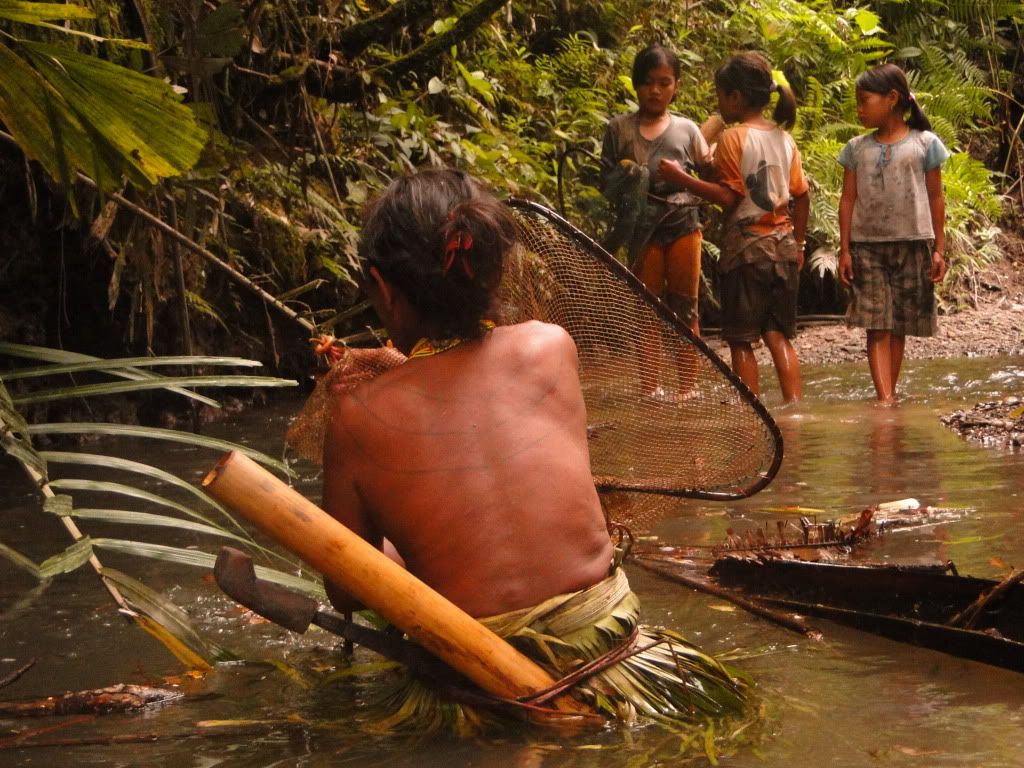 One day, we went fishing with the women in the family to watch as they pulled shrimp and crabs out from overhanging banks with a pretty standard fishing net.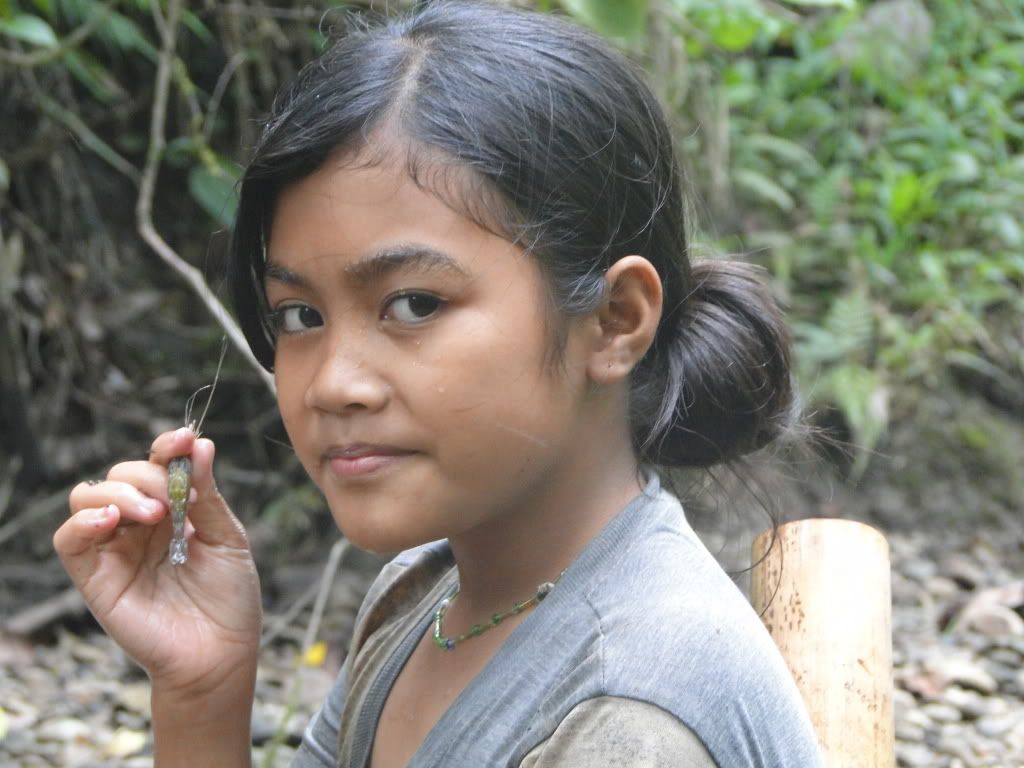 That same day I went on an expedition to find grubs with the kids, who apparently really enjoy the grubs when they're at their freshest most wriggly.
For out last night in the jungle we trekked to a different house a few hours away.
Our guide for the hike, who lived nearby, later gave us a look at traditional canoe-carving as well as letting us shoot his bow.  We were all pretty terrible.
I'd like to see one of those bows take down a forest monkey, though.