Modern shiny new Ashgabat doesn't play around. Remember that moment in Sim City 2000 when everything was in perfect order, just before the option to build Arcologies opened up? Well, I never got there because I always used the Urban Renewal Kit to cheat my way to megalopolis. Still, though, thats what I think about while walking around the newer part of Ashgabat.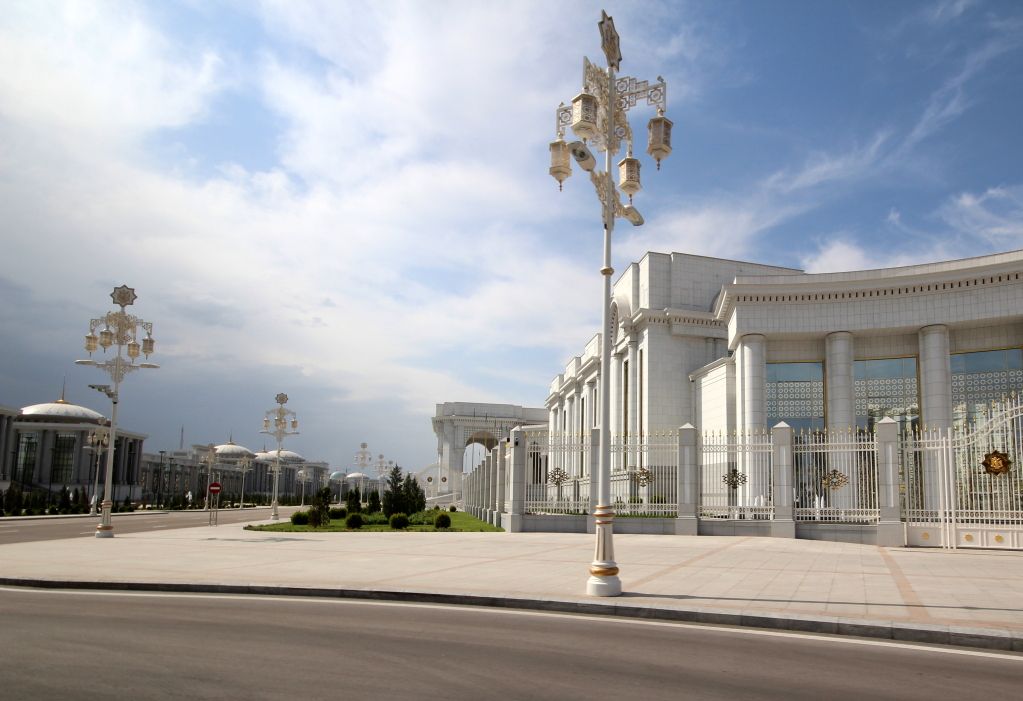 The palace is, obviously, palatial. The weird thing, though, is that so is every other government building. The universities, the theaters, the ministries and monuments. they all seem to be built out of shining white marble.
Unfortunately I only have pictures of a very few, because outside of almost every official building stand two or three soldiers/police who don't take kindly to photography (or, at times, even approaching too near).
Even in the suburbs, the trend holds. Monuments that plunge into the heights of the sky. Apartment buildings nicer looking than my college.
Across the newer part of the city, its the same. When the city planners came to a point where another high-rise wouldn't do, did they give up? No, they did not! Instead, they built a giant statue of a famous warrior/musician/poet/president!
As if all this weren't enough, they took the city sitting in the middle of one of the world's most famously harsh desert landscapes, and studded it with fountains. Water pouring from the ground all over the city! I bet the Imperial Russian army roll over in their sandy tombs just thinking of it.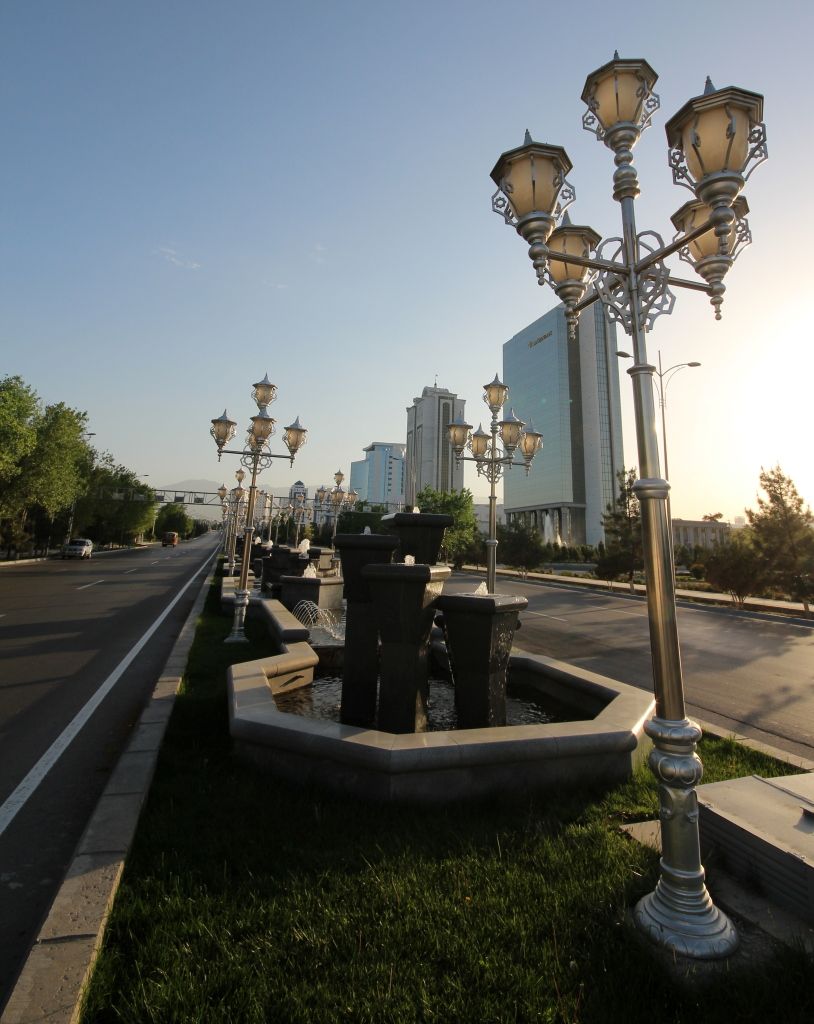 One weird part, though, is that there are almost no pedestrians on the sidewalks compared to most capital cities. Driving is cheap and the busses are efficient, I guess, but it was odd feeling to have such spacious sidewalks all to myself.
There's really only so many ways to say it, but Ashgabat is at times a strikingly pretty city. So, enjoy some photos!