Landing in Tokyo, part of me expected some mash-up of BladeRunner and Fast and the Furious with tricked-out Hondas flashing though hyper-neon streets in some absurd chase with police.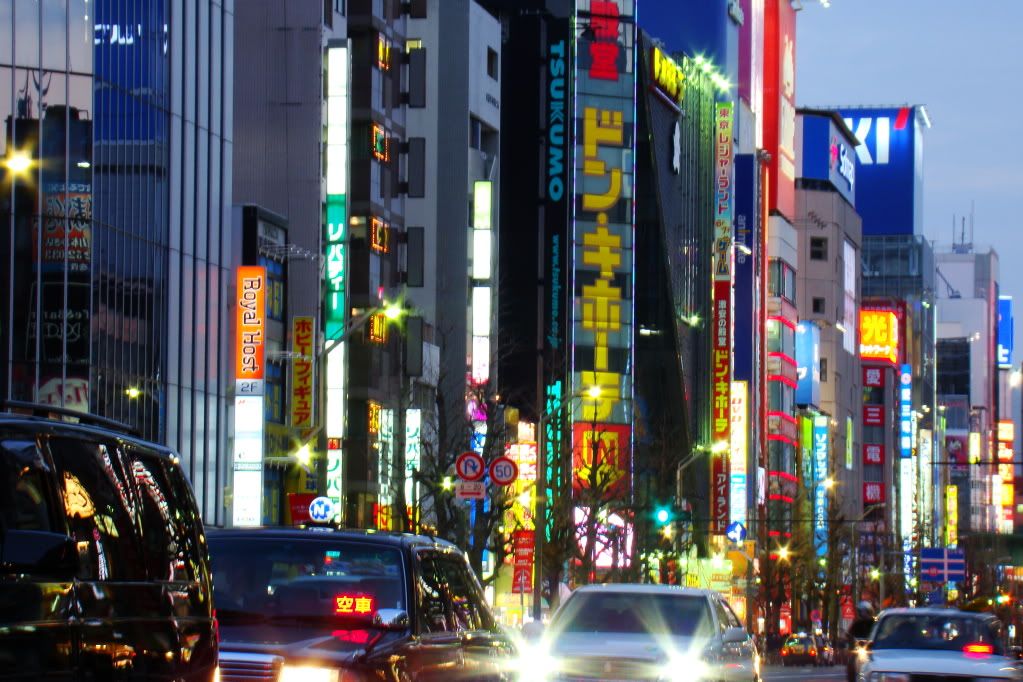 Part of Tokyo does indeed play to that image, with crowded shopping streets in Harajuku and electronics markets in Akihabara delivering more neon signs than I could take in on one trip.
Shopping, also seemed to be a central part of life in Tokyo.  Worldwide 7-11 does it best in Japan, where the chain was created.  Pay utilities, fax and copy services, pick up lunch on the go or a quick delicious pizza-mon, and print bus tickets all in one stop.  Or, of course, ride a roller coaster as a break while shopping at the mall.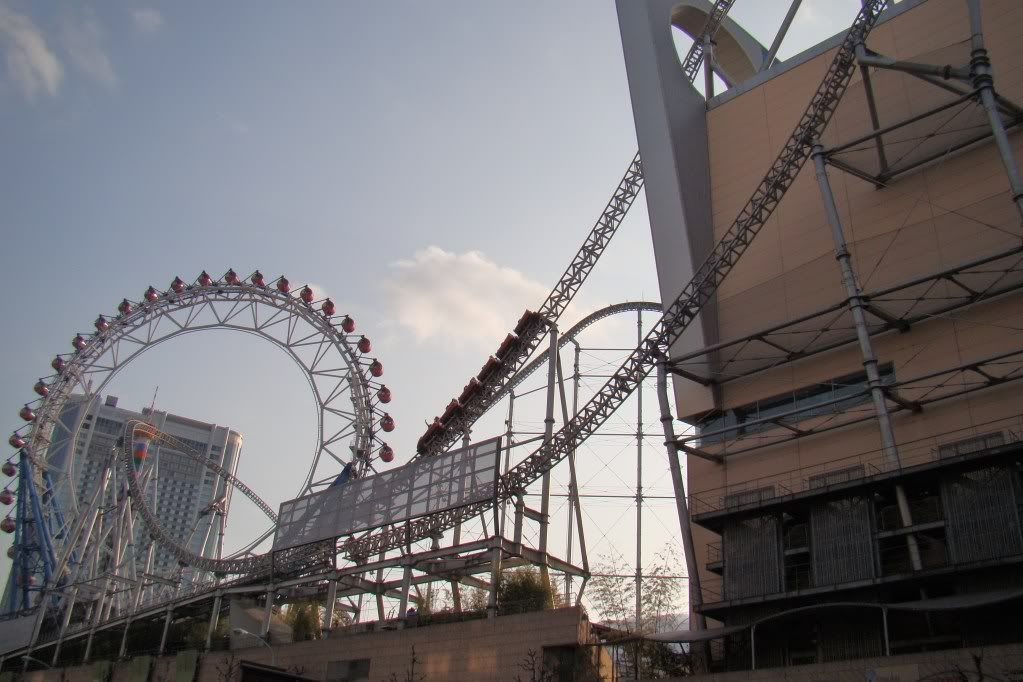 But that modernity express itself in other ways, as well, like an Earth Day market in the park with vegetarian foods and eco-friendly goodies for sale.  With an artist nearby painting to the tune of the music the speaker on his hip plays for the assembled crowd.
To wind down the day, a brewery tour and tasting at an old-school brewery that inside looks super-modern.  The tasting is operated on a token system, like a carnival of hops and barley.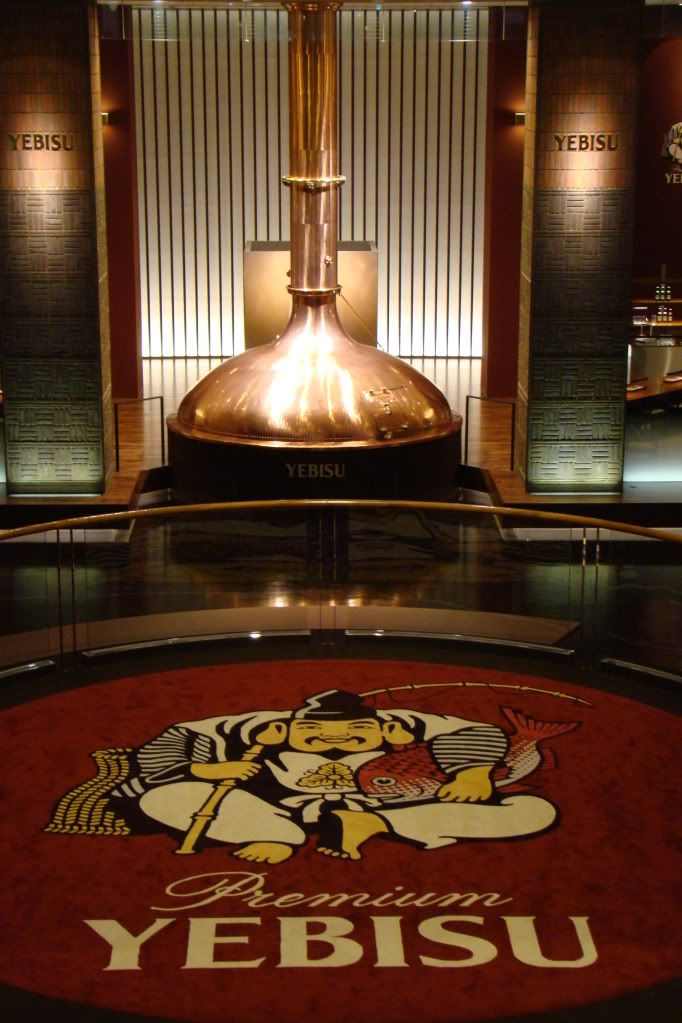 Late, to end the night, a bowl of ton-ton noodles before catching the incredibly complex metro system back to a coffin-sized cubby hole in a hotel, the cheapest place to stay in a city of high prices.
Across the way?  A seedy girl-bar who advertises out front without mincing words: