What Bagan is to Buddhism in Myanmar, Mount Popa is to local deities.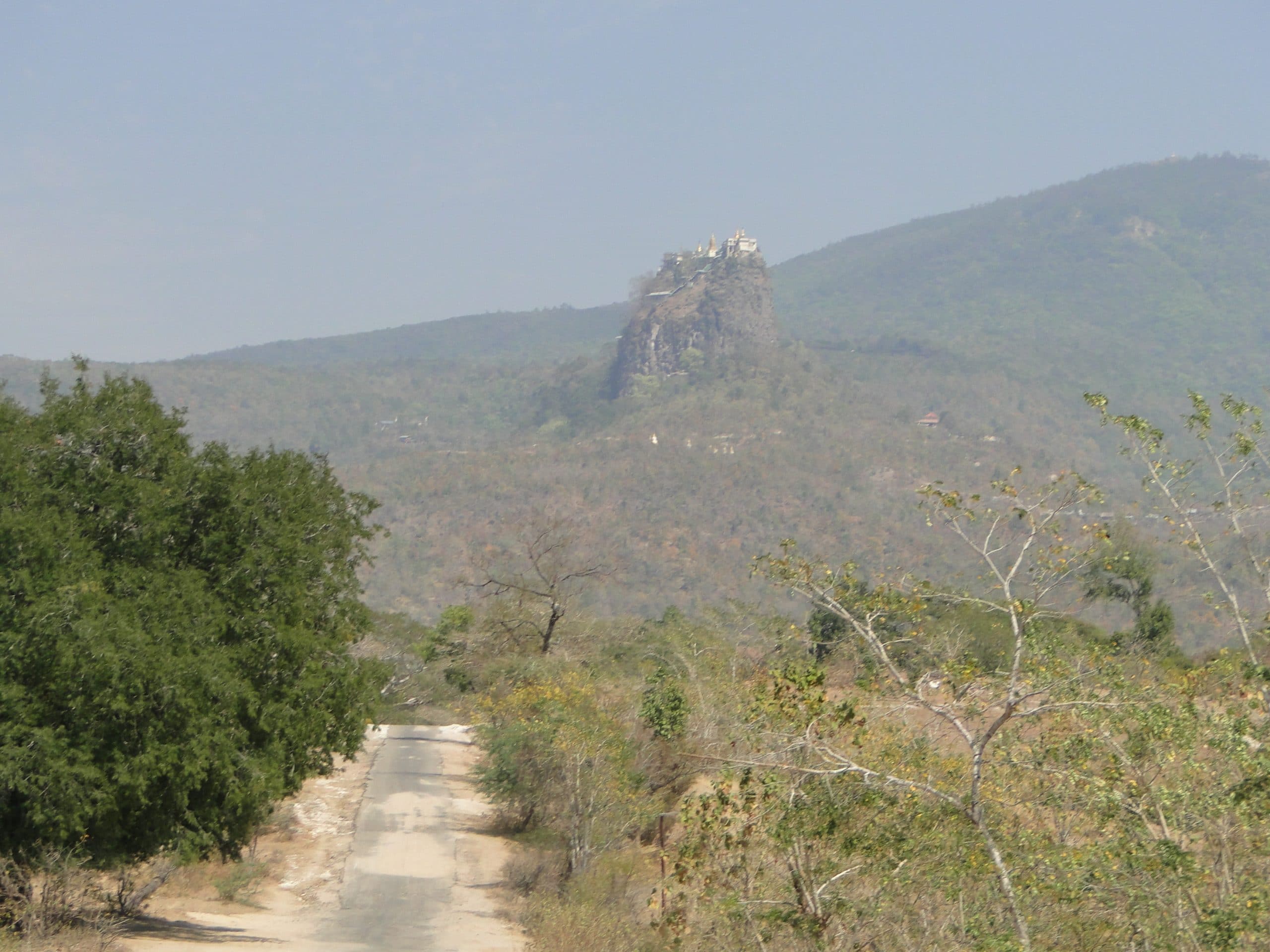 The road to Mt. Popa, passing through dusty desert most of the way from Bagan, changes significantly in the final approach into a beautiful green zone amidst the desert of Central Myanmar.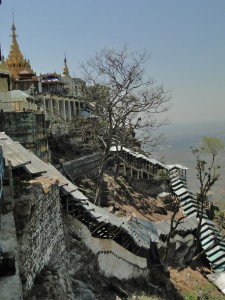 The temple itself stands atop a table mountain fronting the range of hills separating the Bagan plain from the rest of Central Myanmar.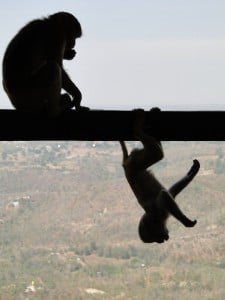 All the way up the stairs to the top of Mount Popa, friendly monkeys and angry monkeys (choose your hosts wisely) accost climbers for food and, occasionally, pose for photo -ops.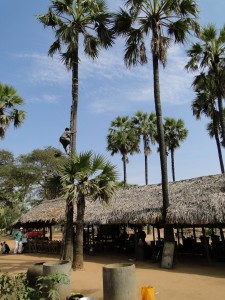 After a the work of climbing the mountain, the areas nearby also offer an opportunity to try locally made palm sugar juice.  Early in the day, the juice is a refreshing re-hydration for weary hikers.  In the afternoon, a day's worth of fermentation turns it into a lightly alcoholic refreshment to sooth an aching body after a climb.  Either way, you win!