Not to be forgotten, of course, is travel by boat.  When someone starts describing a trip on a slow boat down the Ayeyarwady River in northern Myanmar, how can I be expected to resist?
The trip went exactly as might be imagined.  During the day, passengers with "deck" tickets crowd into every piece of shade to be found, with many converting their nighttime blankets into daytime canopies to block out the draining heat of the sun.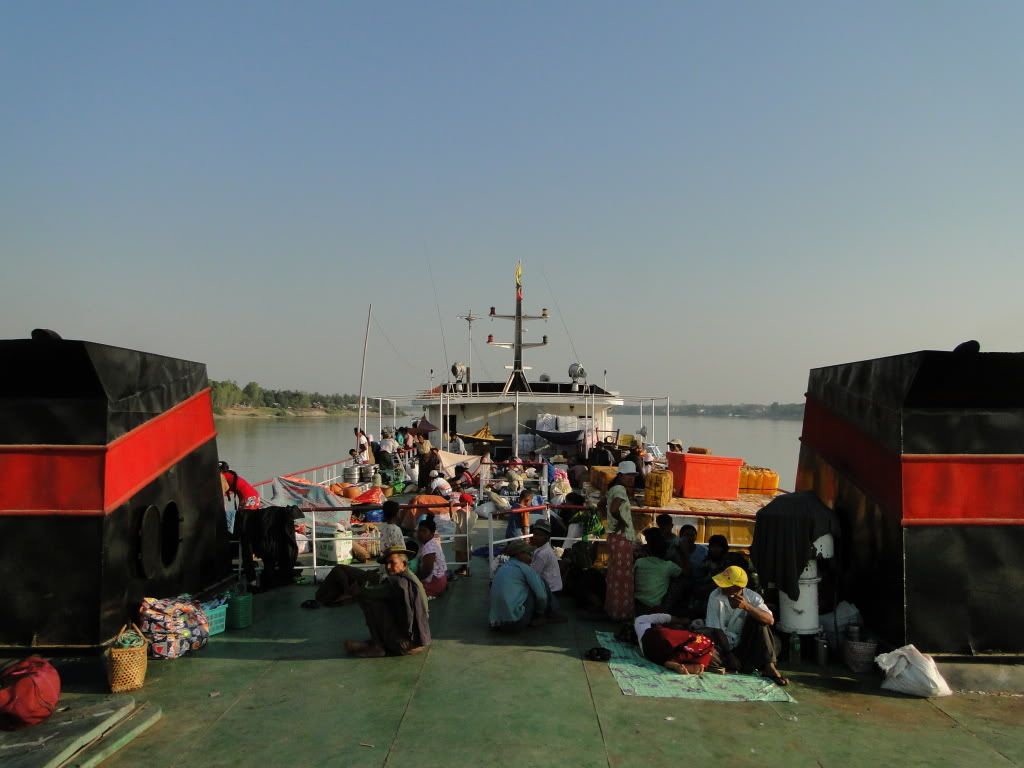 To pass the time, myself and several other foreigners played cards in the middle of a circle of amazed (amused?) Burmese passengers.
At every little village on the way, the ferry docked to take on more passengers and goods.  This picture is right before the makeshift gangway collapsed, dropping all ten of the women straight into the water.  To my recollection, not a single one of them dropped the trays of food balanced upon their heads.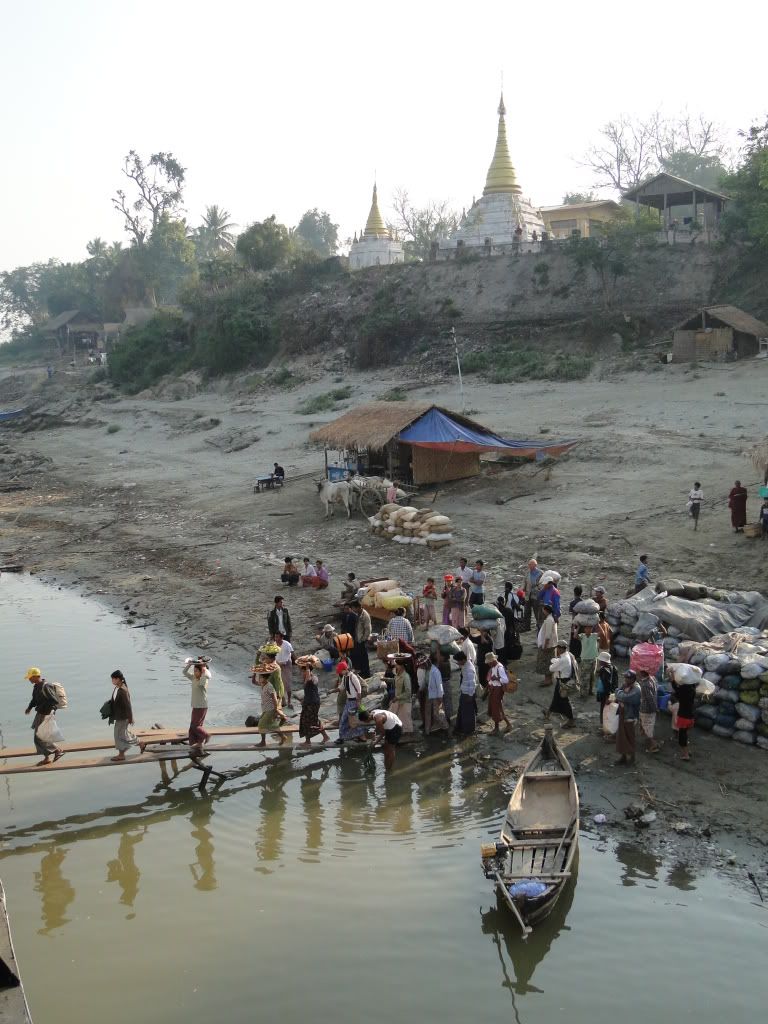 The ride was nice and the company was friendly, but after two nights at the mercy of a cold wind and one day under the hot sun, I was quite happy to see Mandalay and the end of the journey.  Next time, I think I'm springing for cabin!