Then, on my first ride on a Burmese train I immediately missed the relative freedom and space of a rooftop truck ride!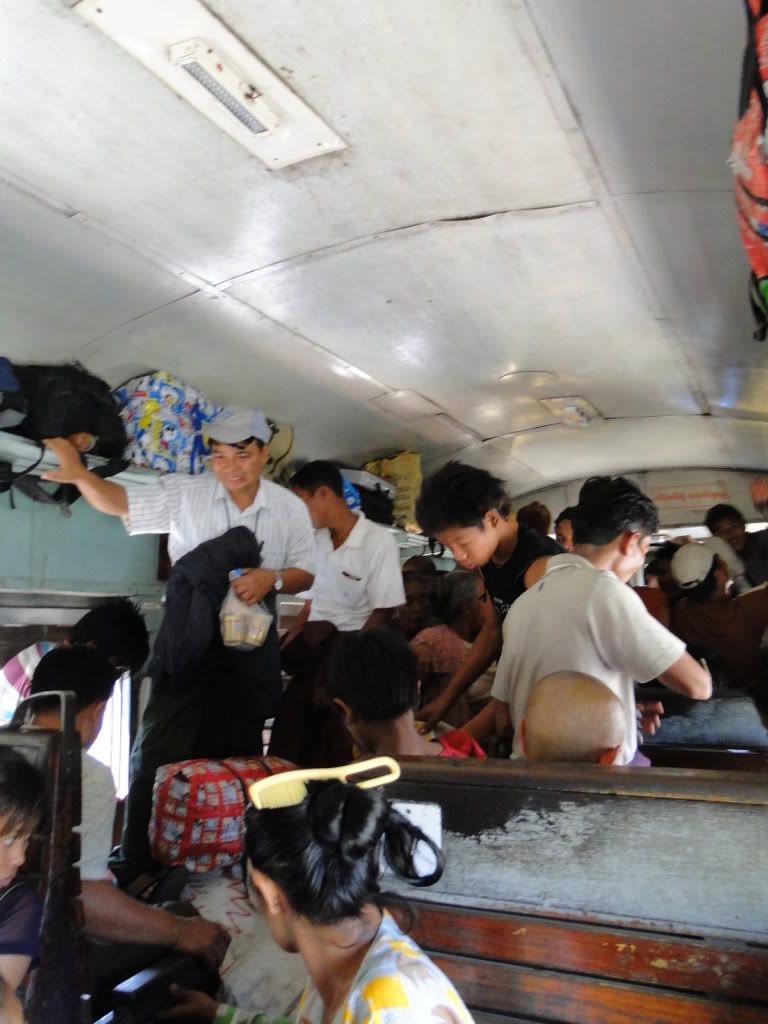 With the aisles so crowded that the only way to walk was to use armrests as steps over other passengers, I joined a couple of vendors on top of the train for a bit of air.
While the Burmese guys all seemed pretty comfortable walking the length of the train, I could never work up the nerve and so crawled like a child the entire time I was upstairs.
Finally though, after strongly pantomimed warnings of impending doom; I was forced to climb back down, reclaim my seat, and photograph from the relative safety of our open-air seats.