My first experience with alternative ideas of transportation in Myanmar was on a truck en route from Bagan to Mt. Popa.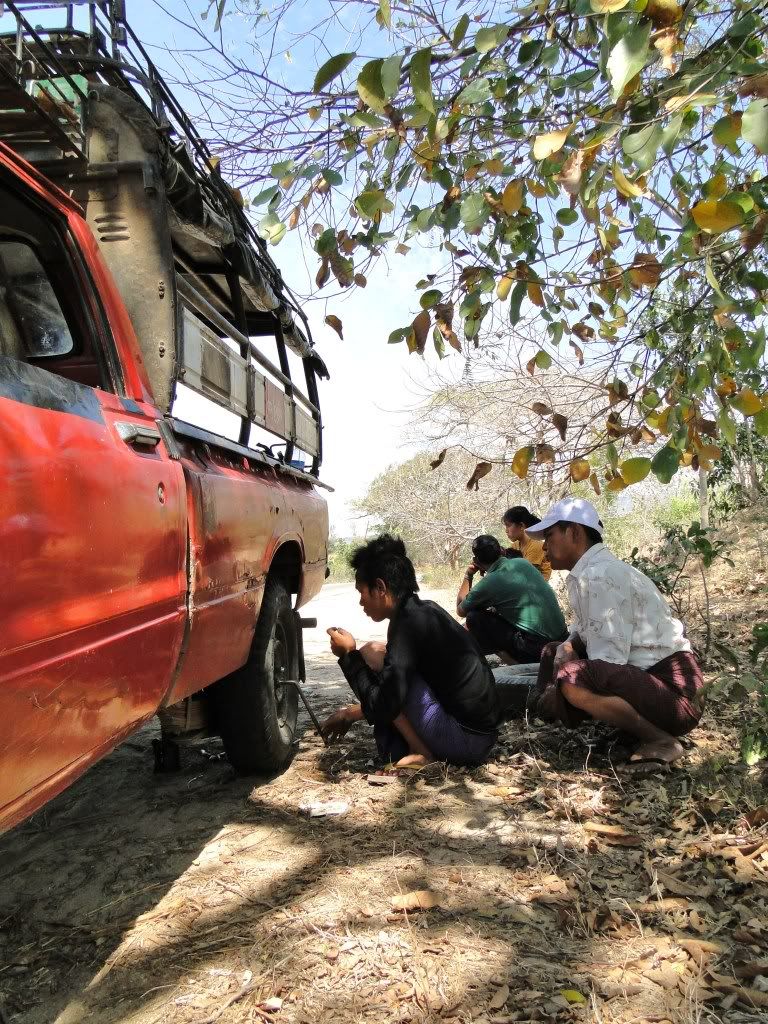 When they're actually working, these pick-up trucks are a popular (and so overcrowded) means of going short distances within the country.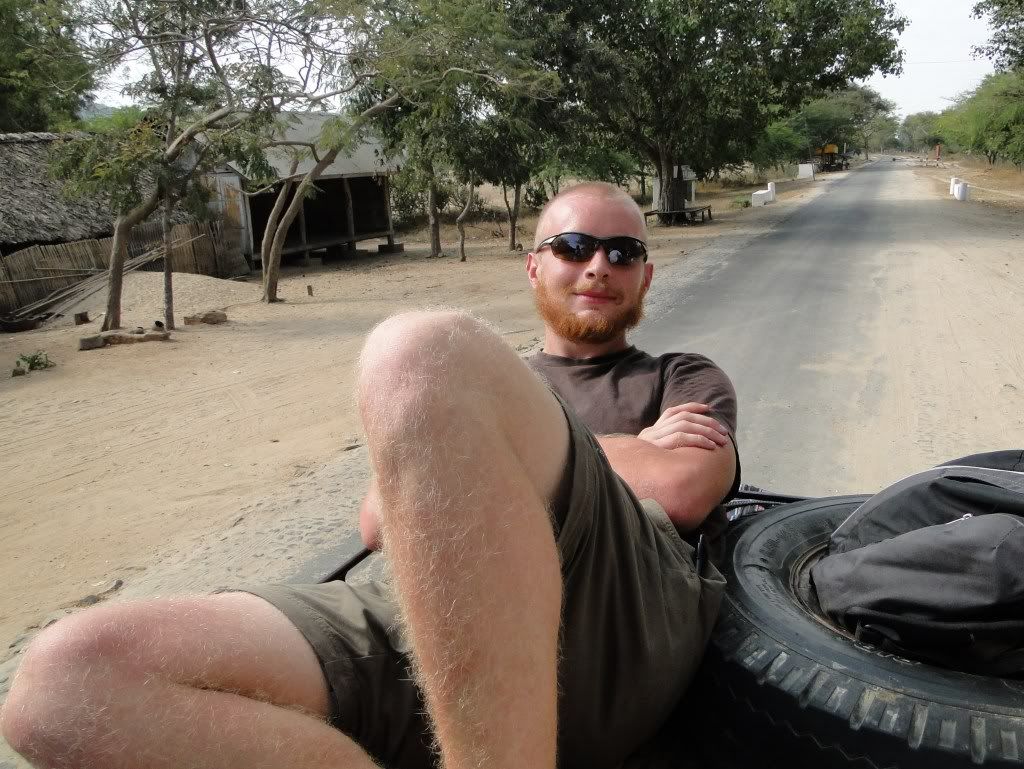 Much more comfortable than being crammed inside, then, is the relative luxury of a rooftop seat!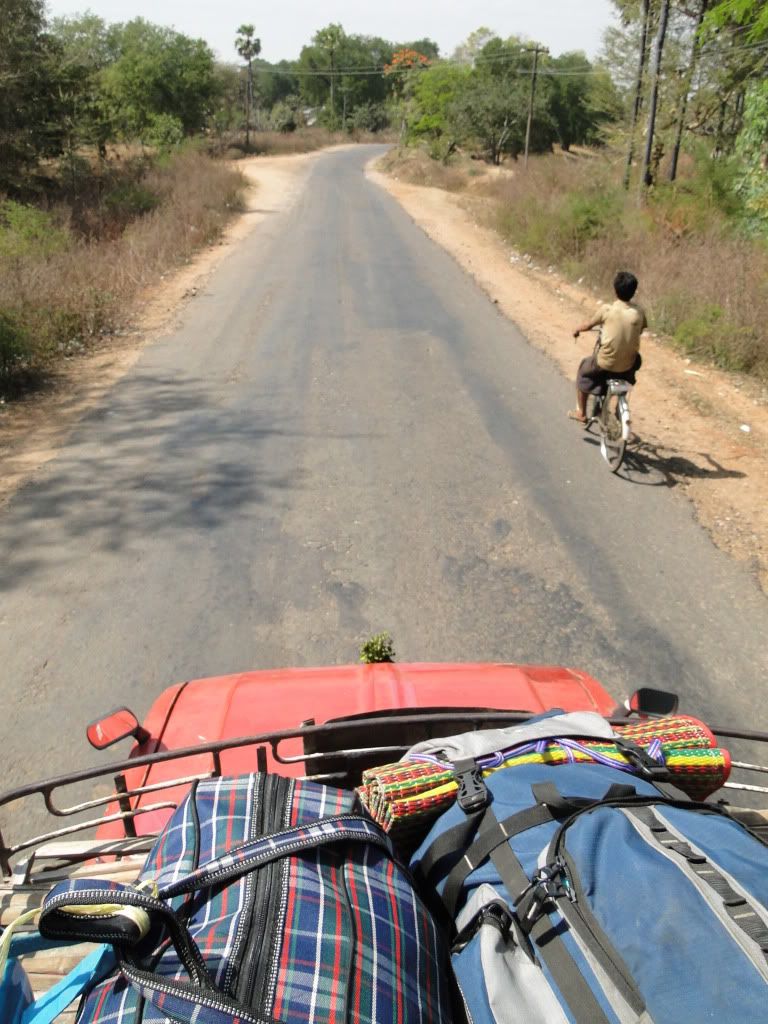 Though the baggage can sometimes impede on personal space, if you're lucky there's so much room that you can stretch out and have a nap!