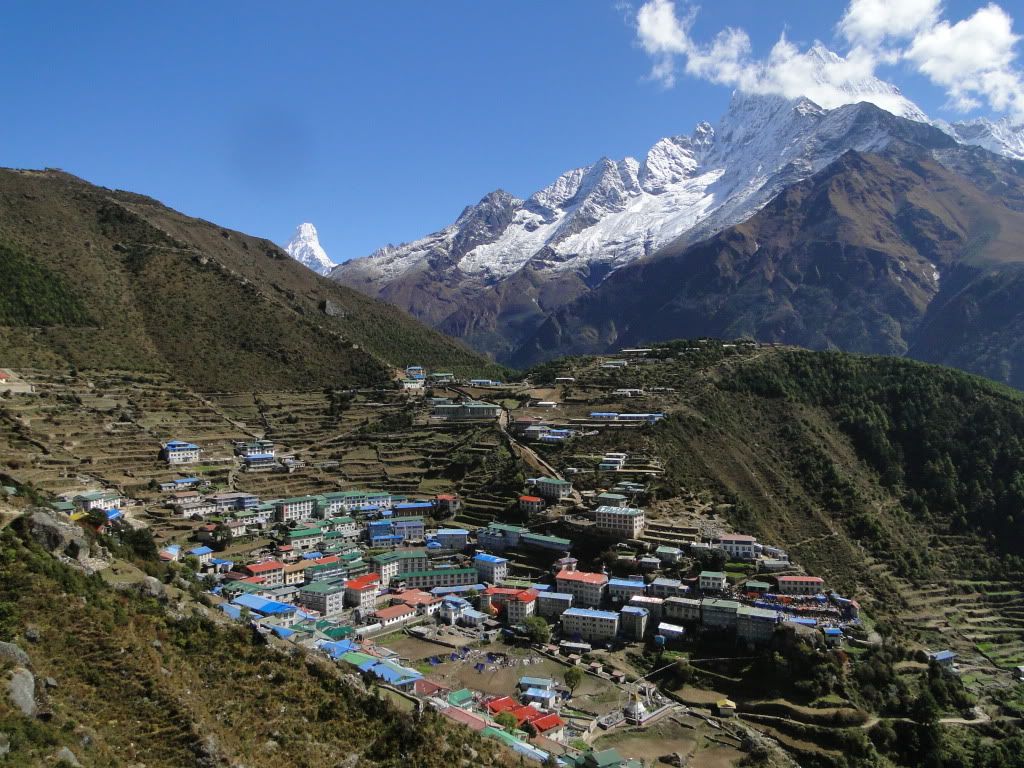 The village of Namche Bazar is the ultimate mountain rest-stop.
With the airstrip above town no longer open to commercial flights and the elevation pushing safe acclimitisation practices, most travelers end up spending a full day or more hanging out in town to get used to altitude's affect on the body.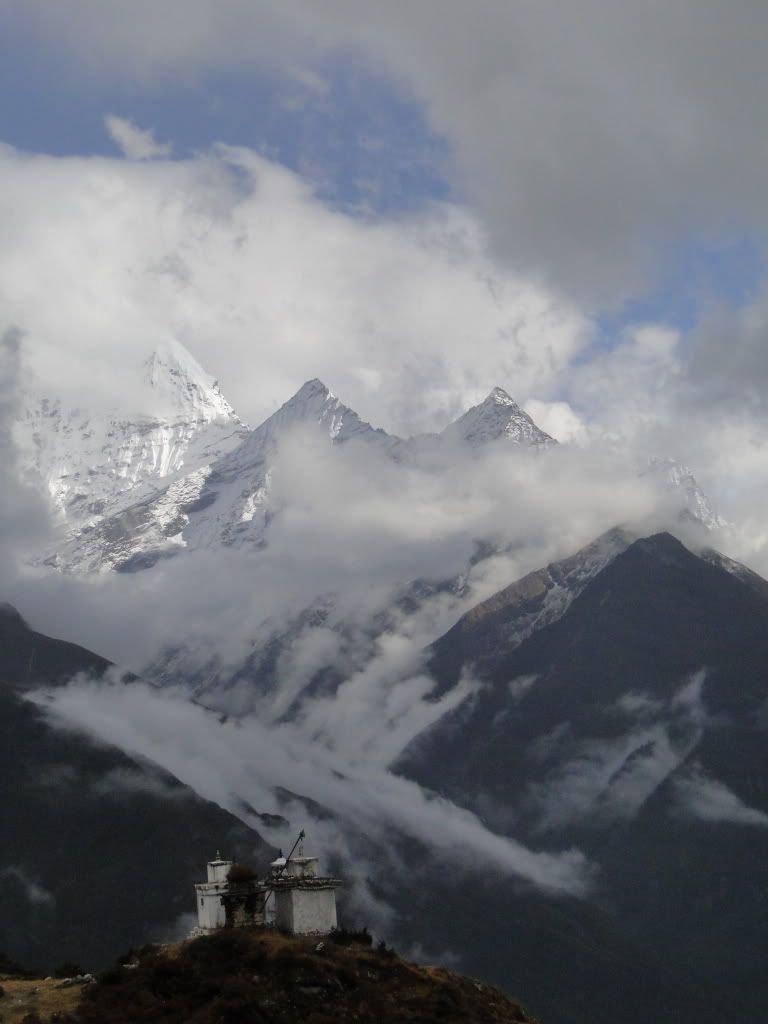 And its definitely a good place to sit back, drink coffee, and appreciate the view.