Including the Burj Khalifa, the major landmarks in the New Town of Dubai seems calculated to be as expensive and preposterous as possible.  This not only includes the buildings but also the largest mall in the world (Mall of Dubai, attached to the Burj Khalifa), reclaimed islands in the harbor in various shapes of palm trees and the globe, and the Emirates Towers buildings.
The Burj Dubai is one of the older famous structures in Dubai, said to be pompously expensive inside.  Unfortunately, only guests of the hotel and restaurants are allowed into the building.
The neighborhood around the Burj al Arab is a bit more relaxed, though, in particular with one large and impressive mosque.
Only a short walk away from these is the Mall of the Emirates.  Aside from being the home of most of the Dubai International Film Festival (and thus a place I spent an inordinate amount of time), the Mall also has an interior winter wonderland with ski lifts and runs, a toboggan, and full of artificial snow.  All in a building sitting squarely in the desert of the UAE.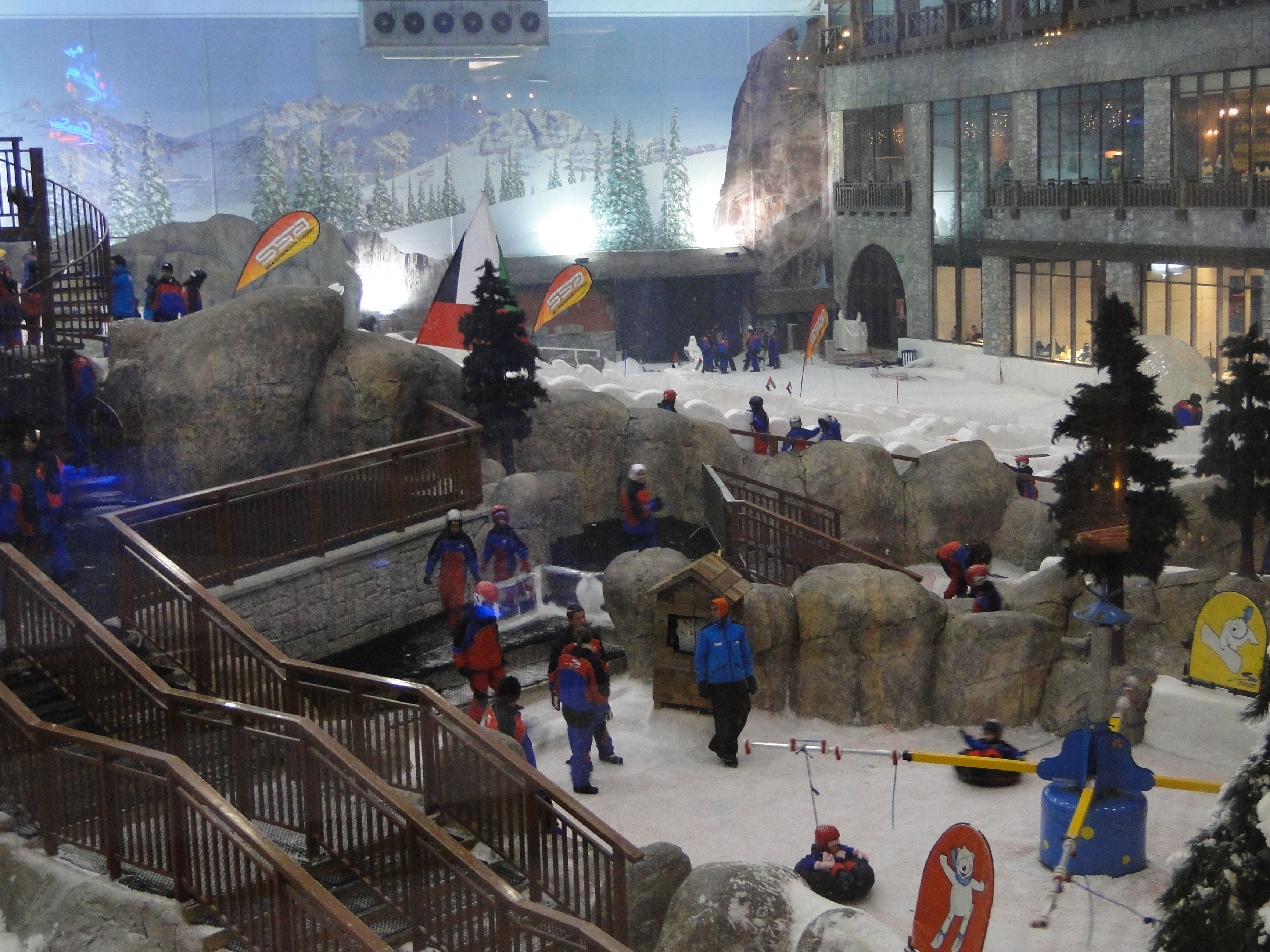 ——
I've been to Dubai several times, both as an independent traveler and while working as a photographer for GetYourGuide. Though many of the Old Town tourist sites are pretty accessible, New Dubai can be a bit more difficult. The best budget option is probably to take the Metro to the nearest station, and either walk or taxi to your destination from there. If you can't be bothered, though, I worked on several tours that visited different parts of New Dubai.